This post may include affiliate links. Read our disclosure policy for more information.
I'm lovin' the weather! I've washed down all of our outdoor furniture, got a little outdoor cleaning done, and got my herb garden and patio pots planted. I'm looking forward to spending a lot more time outside, especially once our pool is put in. I'm going to have to put together some budget friendly meal plans for summer because I have no plans spending that much time indoors.
Here's what our meal plan looks like this week: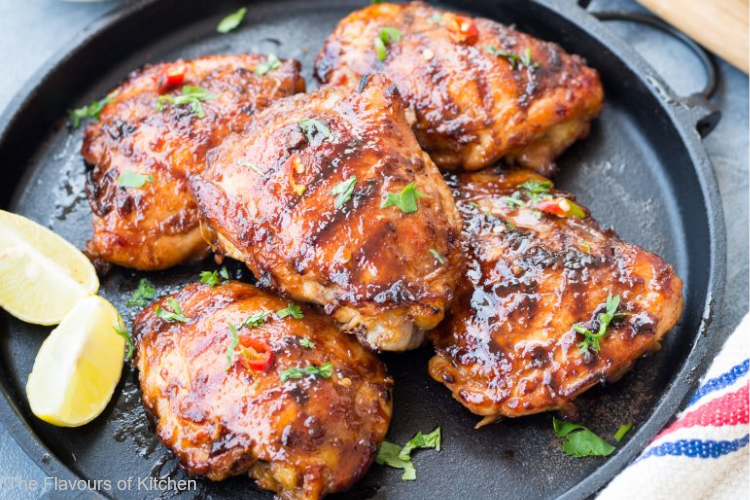 Budget Friendly Meal Planning
Monday
Mushroom & Garlic Spaghetti by The Kitchn– served with a tossed salad and garlic toast.
Serves 4

Recipe Notes: 

Cremini mushrooms aka baby bella mushrooms

Cost Cutting Tips:

Purchase the cheese from the deli department, that way you can get exactly what you need so it won't go to waste.

Don't buy the bags of salad, instead purchase salad ingredients separately, it's cheaper and you'll get more for your money.

Make your own salad dressing, it's cheaper and tastes better. Bonus, you only have to make what you'll use so no more wasted space in the refrigerator.

Instead of throwing out the heels or stale bread, store them in a Zip-loc bag in the freezer. Whenever you need bread crumbs or garlic toast pull out what you need.
Tuesday
Fiesta Chicken Casserole – served with flour tortillas.
Serves 8

Cost Cutting Tips:

Using leftover chicken to make this casserole cuts the cost considerably.

Make your own black beans, it's a cheaper option and they are simple to make. You can even make enough to freeze for another meal.

Make your own flour tortillas for a inexpensive and delicious replacement.
Wednesday
Slow Cooker Honey Garlic Chicken by Diethood – served with white rice and oriental vegetable blend.
Thursday
Leftovers – fiesta chicken casserole and flour tortillas.
Friday
Beef Broccoli Bowls – served with egg rolls.
Serves 4

Cost Cutting Tips:

 

Any steak or roast that is on sale will work for this recipe, just be sure to cut it thinly and against the grain. 

You can replace the fresh broccoli with frozen. Depending on the time of year frozen can be a considerably cheaper option.

Make white rice instead of instant rice. White rice is a cheaper option, especially when purchased in bulk, and it has a better flavor.
Saturday
Thai Grilled Chicken by The Flavours of Kitchen – served with potato salad and asparagus.
Serves 4

Recipe Notes: My family doesn't care for the taste of fish sauce, so I eliminated it from the recipe. It also isn't included on the shopping list.

Cost Cutting Tips:

Growing your own herbs is a fun and delicious way to save money on your grocery bill.

Chicken often goes on sale, when it does, stock up. Stocking up on meat when it's on sale is a great way to save money on future grocery bills.

There's a good chance that fresh asparagus will be on sale, if it is buy enough to freeze for future meals.
Sunday
Florentine Chicken Medallions – served with brown rice, squash and for dessert earthquake cake.
Serves 4

Recipe Notes: Cook the brown rice according to package directions, serve topped with butter.
Recipe Notes: Toss squash in olive oil, garlic, salt and pepper. Roast in a 400°F oven for 25-30 minutes or until tender.

Cost Cutting Tips:

You can replace the fresh spinach with frozen spinach, just be sure to drain thoroughly.
Download – Week 17: Menu & Shopping List
Budget Friendly Tips
✔ Keep a well stocked pantry, it is an essential part to feeding a family on a small budget. Plus it's comforting knowing that there is always something at home to cook. 
✔ Stock up when prices are at there lowest. Sales usually go in a 3 month cycle, so if you see an item at it's rock bottom price, buy enough to use between now and the next sale. 
✔ Another way to keep your grocery bill low is by using coupons for the items that you need. I rarely plan my menu around coupons that are available, I find that I end up spending more. Instead I create my menu first and then look for coupons that will lower the bill.
Time Saving Tips
✔ Do your grocery shopping online, you'll save so much time because someone else does the shopping for you. It also allows you more flexibility for staying on budget, you don't check out until your total is just right. Use my Walmart Grocery Pickup link and get $10 off your first order of $50 or more.
✔ Spending some time meal planning can make your life so much easier. It'll save you time and money, improve your nutrition, it'll make cooking more manageable and it will give you more control over what you put on the table.
✔ A simple way to save yourself some time in the kitchen is by prepping your food for the week. This can be done by simply washing your fruits, chopping your vegetables or portioning the food for each meal. It's up to you how much you want to do to save yourself sometime later in the week.
About Our Meal Plan
✔ Our menus are designed to feed a family of four, two adults and two teenage boys. It can also feed two adults and 3-4 young children.
✔ Many of the meals included in our meal plan are budget friendly to begin with, however we do offer tips that will reduce the grocery bill even further. 
✔ Our family eats a pretty simple meal for breakfast and lunch, like cereal or sandwiches and sometimes leftovers. We don't make to much of a fuss over it.
✔ Sunday dinner is our biggest meal of the week, that's when all of the family gets together, so we tend to spend a little more money and include dessert. I try to make enough for leftovers during the week.

Related Posts You'll Love
Budget Friendly Meal Plan (Week 16)
Budget Friendly Meal Plan (Week 15)
Budget Friendly Meal Plan (Week 14)
Budget Friendly Meal Plan (Week 13)

---
About the Author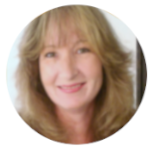 Robin
A mother to three amazing boy, wife to an incredible husband and a former finance manager who traded in her spreadsheets for cookie sheets. I blog about things that make life a little more fun, a bit more manageable, slightly prettier, a great deal tastier and considerably cheaper.
---
Disclosure: Some of the links in this post are affiliate links. If you click on the link and purchase the item, I will receive a commission. I only recommend products or services that I personally believe will add value to my readers. All opinions stated are strictly my own. Read our full disclosure policy for more information. 
Categories
BMain DishBSpaceBSide DishBSpaceBSoup & SaladBSpaceBDessertB