This post may include affiliate links. Read our disclosure policy for more information.
As precious as your little ones are they have a way of leaving a trail of germs and messes in their wake. Of course, we wouldn't trade it for the anything, but come on, there's got to be a simpler ways to deal with the all of these little messes. Here are 7 hacks that will have you on your way to taming the messes in no time!
Does parenthood sometimes feel like a bittersweet grind? Juggling work with a household of young children is hard. Your children may be delightful, but they are probably not the tidiest! Your home could descend into chaos unless you get on top of the house cleaning. The problem is finding the time.
There never seems to be enough hours in the day, to help you out, we have compiled a list of 7 essential cleaning hacks for parents, that will help you save time!
Get Your Kids To Do Their Cleaning Chores!
Remember how Mary Poppins got those kids to tidy up their own rooms? She may have cheated with some telekinesis, but she made the chores fun for them and they got the job done. Your kids may surprise you and be a lot more helpful than you think!
Kids naturally love to be challenged and be kept busy, so nurture them into cleaning and helping around the house. They can help with basic cleaning tasks, or with preparation tasks such as organizing their lunch box, school uniform or school bag. Managing these tasks and mentoring your kids are key to get them to finish the job successfully.
Completing tasks will give your kids a sense of satisfaction. It can also reduce your stress, save you time and be a fun experience with your kids. If your kids need a bit of motivation you can always incentivize them with some treats. As Mary Poppins says, "a spoonful of sugar makes the medicine go down".
---

MORE IDEAS YOU'LL LOVE




SNAP, THE JOBS A GAME – CHORES BINGO




Most of the time the mention of chores means endless eye rolls and grunting noises. However, adding a little fun to chore time can get the little

…. continue reading

---
Cleaning Soft Toys
As you know, children don't just play with their toys but they lick, chew and bite them. While their immune systems are still developing it is important to make sure that toys are cleaned regularly to prevent the build-up of harmful bacteria.
The easiest way to clean soft toys is to throw them into the washing machine the same way as you do with clothes. There are some exceptions so take a look at the instruction label. If the toy has batteries, then it needs to be carefully hand-washed.
Related: Homemade HE-Safe Laundry Detergent Powder
Cleaning Hard Toys
There is a very simple trick that could save you a lot of time, use your dishwasher! Put the toys on the top rack and do a normal cycle. If the toy has small removable parts, then put them in a secure compartment such as the cutlery tray otherwise they might fly around the machine!
If the toy is electrical then do not put them in the dishwasher! Unfortunately, you will need to use another method.
Cleaning Bath Toys and Electrical Toys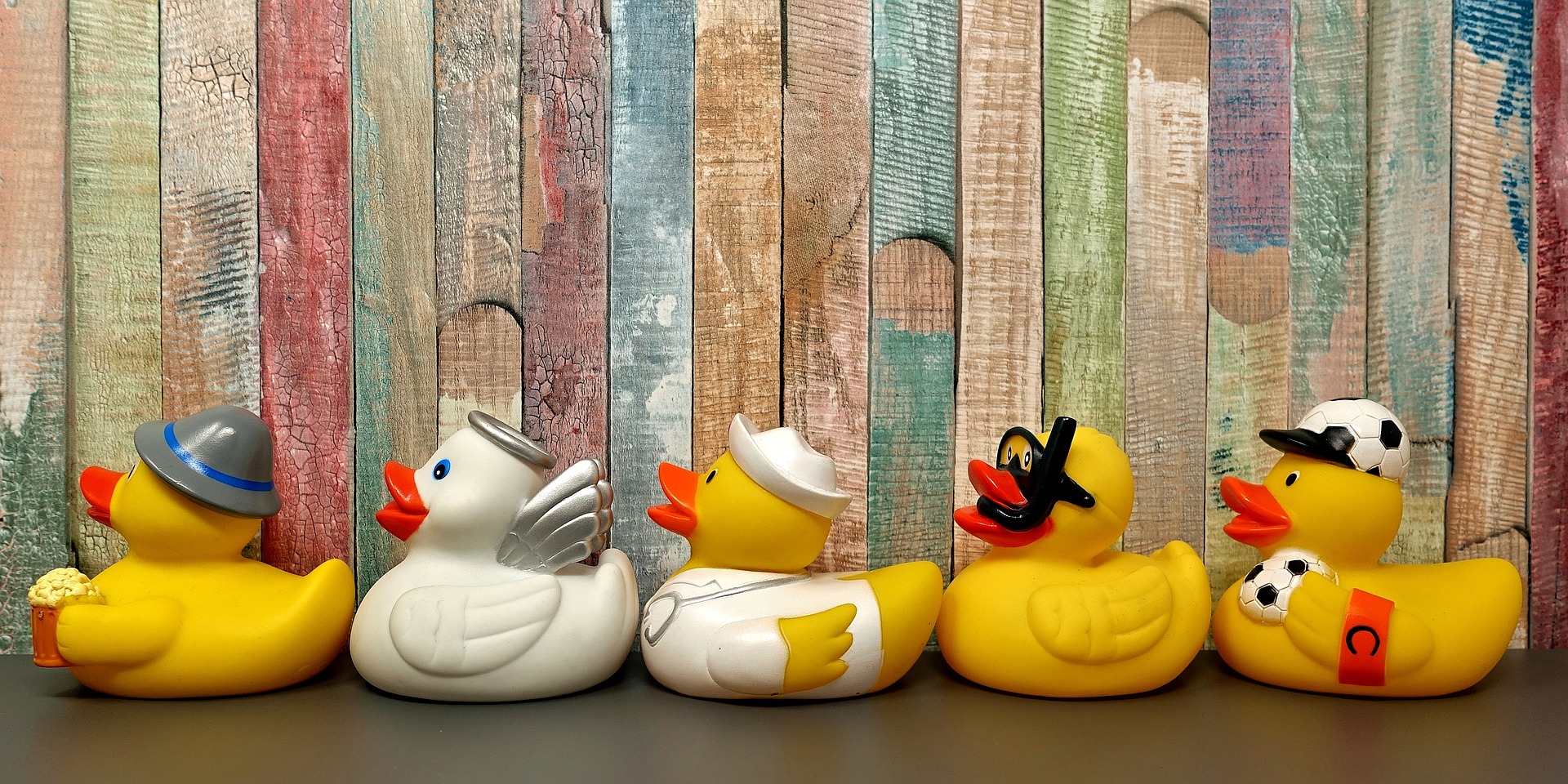 Bath toys often get neglected when it comes to cleaning. Because they are in water many people assume that they do not need cleaning. However, the damp conditions are great for mold to grow which could harm your child.
To clean bath toys, dip them in a 50:50 mix of white vinegar and hot water and dry them straight away. This is a quick process.
Electrical toys need to be hand washed. Remove any batteries and clean with a cloth and soapy water.
Cleaning the Car Seat
You've probably noticed that your car gets dirtier when children are involved! The car seat can be the dirtiest area of all, especially when there's food involved. So, how do you clean it efficiently?
The process of cleaning is quick and easy. First, remove the car seat from the vehicle, gently turn over the seat to free any crumbs and vacuum out as much dust, dirt and food as possible. Remove straps and buckles and clean them with a firm wipe and a little water but never submerge them in water as this can weaken the webbing.
If your car seat cover is detachable, place it in the washing machine. If not detachable, submerge it in the bathtub with warm water, ¼ cup of baking soda and ¼ of vinegar. Drain the seat cover and use a cleaning cloth or sponge to clear out dirt and stubborn stains. Leave/hang to dry and place back in the car.
Meal Preparation
A big stress factor for working parents is the daily cycle of meal preparation and grocery shopping. With some planning, your family can get daily nutritious meals without you getting stressed.
Prepare meals the night before and store in the fridge. This will save you precious time in the mornings and early evenings. As a bonus, heating prepared meals generally means less cleaning up to do and more time to relax.
Related: 40 Things You Can Do To Lower Your Grocery Bill
Declutter Regularly
Clutter grows exponentially when you have children. Cupboards are stuffed with their clothes, toys, books etc., which can take over the home. Decluttering is essential for quality of life and productivity. It will also make it easier to stay on top of your housekeeping.
An effective method of decluttering follows this simple rule: If an item has not been used in over a year then it should go. Ruthless but effective. Give unwanted items to charity, sell them or recycle if possible. Don't let your children's clutter build and take over your home.
---

Did You Try Any of These Hacks?

We'd really love to see how it worked out. Snap a pic & tag it on Instagram with @flusterbuster
---
Conclusion
Cleaning tricks can help busy parents free up valuable time. We would love to hear alternative hacks that could make our list. One alternative is to hire a professional cleaner to keep the house in order. For many, this is an affordable luxury to free up quality time to spend with family and friends.
Sunil Patel Biography
I am a Digital Marketing Intern at TidyChoice. One of my responsibilities is to create content for our social media channels and for guest blogs. I have written extensively about domestic cleaning and family life. I am also a student of Marketing at the University of Kent.
_______________
MORE GREAT IDEAS YOU'LL LOVE
_______________
RECENT POSTS
_______________
CATEGORIES
BCleaningB BOrganizingB BHomemakingB
Disclosure: Some of the links in this post are affiliate links. If you click on the link and purchase the item, I will receive a commission. I only recommend products or services that I personally believe will add value to my readers. All opinions stated are strictly my own. Read our full disclosure policy for more information.