This post may include affiliate links. Read our disclosure policy for more information.
Restaurant Style Salsa is so addicting! This recipe is super simple and tastes just as good, if not better, than what they serve at your local Mexican cantina. 
---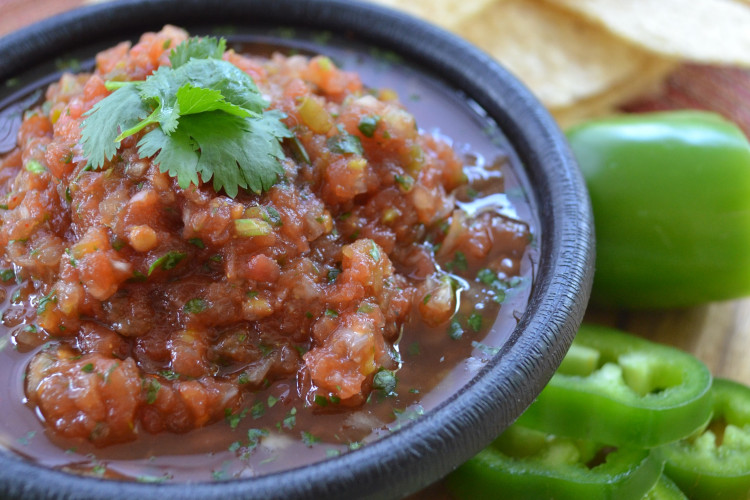 Spending most of my life in southern California, I got spoiled with some really good Mexican food. One of my favorite parts of the meal has always been that slightly spicy, not so chunky salsa that they always served with a basket full of homemade tortilla chips. I could never seem to get enough.
When we moved to West Virginia I was a little disappointed at what they consider good Mexican food, so we tend to make our own now. Of course we had to recreate the whole experience starting with the salsa. And WOW, this recipe is the perfect way to start.
INGREDIENTS
My pantry is never without any of these ingredients. We eat this salsa all of the time so it's imperative that I always have the ingredients on hand, my family would lose their minds if I didn't.
▪ diced tomatoes
▪ diced tomatoes with green chiles
▪ onion
▪ cilantro
▪ jalapeno
▪ garlic
▪ cumin
▪ chili powder
▪ salt
▪ lime juice
---

MORE IDEAS YOU'LL LOVE




MEXICAN BREAKFAST CASSEROLE




A deliciously simple egg and hash brown casserole with a crispy Mexican flavored crust covering layers of fluffy eggs, cheese, onions, peppers and green chiles.

…  continue reading

 

---
HOW TO MAKE RESTAURANT STYLE SALSA
There is only one simple step required to make this recipe, and that is:
Step 1
Combine all of the ingredients in a food processor and pulse until you reach the desired consistency. Refrigerate 2-3 hours to achieve the best flavor.
MAKE IT A MEAL
Starter: Mexican Coleslaw
Entrée: Pollo Asado Flautas
Side Dish #1: Roasted Mexican Corn Salad
Side Dish #2: Homemade Refried Beans
Drink: Ginger Lemonade
Dessert: Air Fryer Caramel Apple Flautas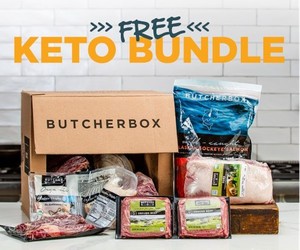 HOW TO SERVE RESTAURANT STYLE SALSA
Along side of some tortilla chips is the way most restaurants serve it, but it also adds flavor to so many other dishes. Poured over some scrambled eggs is a favorite in our house, as a dressing for taco salad, in meat loaf, over pinto beans, and on tacos just to name a few. Think of it as Mexican ketchup and you'll come up with a lot of your own tasty ideas.
HOW TO STORE IT
Refrigerate for up to 7 days in a small glass pitcher. Storing it in a pitcher makes it easier to serve, the glass doesn't retain the strong flavors of the salsa and it cleans up nicely. 
Enjoy!😃
Restaurant Style Salsa
This authentic restaurant style salsa is full of amazing flavor and can be thrown together in less than 5 minutes.
Ingredients
1 can (15 ounce) tomatoes, peeled & diced (don't drain)·
1 can (10 ounce) diced tomatoes with green chilies·
½ onion, diced·
¼ cup fresh cilantro·
Jalapeno (to taste)·
1 clove garlic, minced·
½ teaspoon cumin·
½ teaspoon chili powder·
Salt (to taste)·
1 tablespoon lime juice
Instructions
In a food processor combine all of the ingredients. Pulse until you reach the desired consistency. Refrigerate for 2-3 hours before serving.
Print Coupons
HELPFUL TIPS
✔ If you are going for a less chunky salsa, I suggest adding the onions, jalapeno, garlic and cilantro first. This insures that it all gets chopped up fine and you aren't left with any big chunks.
✔ Don't be to heavy handed with the lime juice, it's pretty potent stuff. I suggest adding a little at a time, tasting and deciding if you really need to add more. Some folks really like the lime flavoring, while others don't.
✔ I use canned tomatoes for this recipe because they're easy. You can use fresh tomatoes if you like, but I suggest peeling them, so that they blend up nicely.
✔ Here's a little tip to help you gauge the heat of a jalapeno. For a milder salsa, remove the seeds and membranes this is where a lot of the heat from the pepper comes from.
✔ For a thicker salsa, drain the liquid from the tomatoes before adding them to the food processor. 
---

Making This Recipe?

We'd really love to see how it turned out. Snap a pic & tag it on Instagram with @flusterbuster
---
_______________
MORE RECIPES YOU'LL LOVE
_______________
RECENT POSTS
_______________
CATEGORIES
BDips & SaucesB BMexican RecipesB BSimple RecipesB

Disclosure: Some of the links in this post are affiliate links. If you click on the link and purchase the item, I will receive a commission. I only recommend products or services that I personally believe will add value to my readers. All opinions stated are strictly my own. Read our full disclosure policy for more information. 
updated: 9/23/19 (pictures & format)