This post may include affiliate links. Read our disclosure policy for more information.
I love having a tidy house, but it is often impossible to find time to do it all at once. Kids also have their part, they should learn responsibility, and do their chores, but they often see it as a punishment.
To make life easier, I came up with 7 ways to make chores fun for yours kids. These are ideas to help you teach your kid about the importance of ownership.
Here Are 7 Ways to Make Chores Fun for Your Kids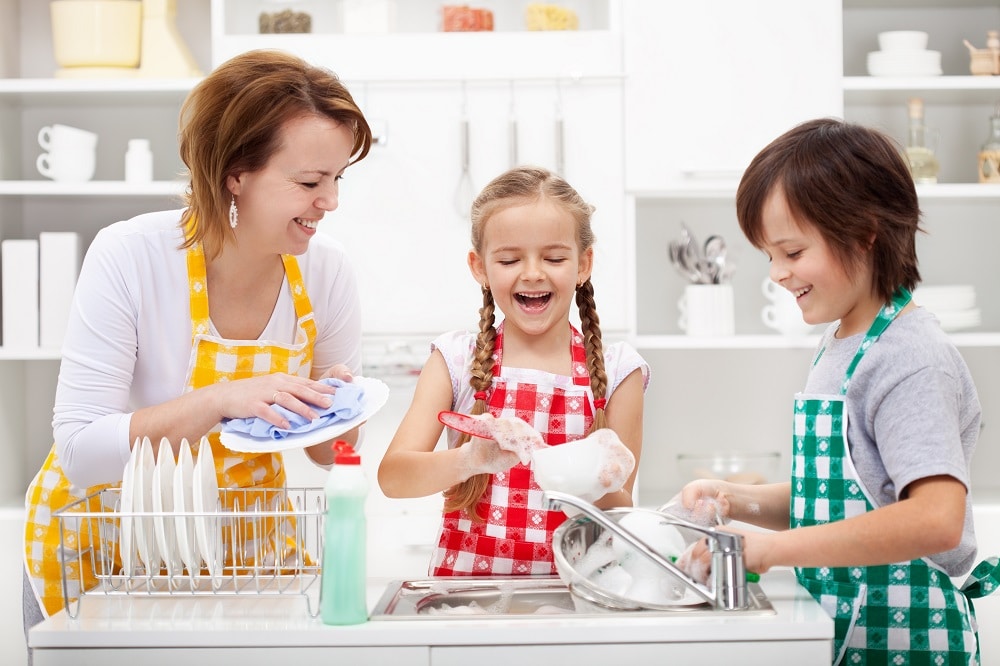 #1. Scavenger hunt
What kid doesn't like a good old scavenger hunt? Well, this is your chance to make this activity a way for your kids to engage in chores around the house. Here's how you can do it:
Make a list of things to collect, like items your kid values.

Give them a number of points for each item they collect.

Have them return the item to the correct place afterward.

The kid with more points wins.
While it also keeps your kids entertained, this scavenger hunt is a also a way to show your children the value of their items, and how to keep them organized in a safe place.
#2. Talent Show
Another way I have found useful in making chores for kids more fun is to put up a talent show, but make some rules. Tell your kids about the options they have: cleaning the TV room in under 10 minutes, sweeping the kitchen floor, carrying more trash bags etc.
This is an easy one that gets your kids into a competition and allows them to do important chores around the house while they are at it.
#3. Scenarios
We all know how tedious house work is, your kids are no different. In fact, they get easily bored by chores, which is why creating alternative scenarios for them is fun and distracting.
Find themes that go well with the activities you want to make. For example, play spies if you want to clean the kitchen, or the closets, have your kids search for microphones and cameras. Or play dragons and dungeons, have your kids skip lava around the house and save their items from the lava taking over the entire floor.
Building scenarios stimulates creativity and engages your kids for long periods of time. Give each other code names and identities, this way, you'll be able to go back to the storyline later and continue with your chores.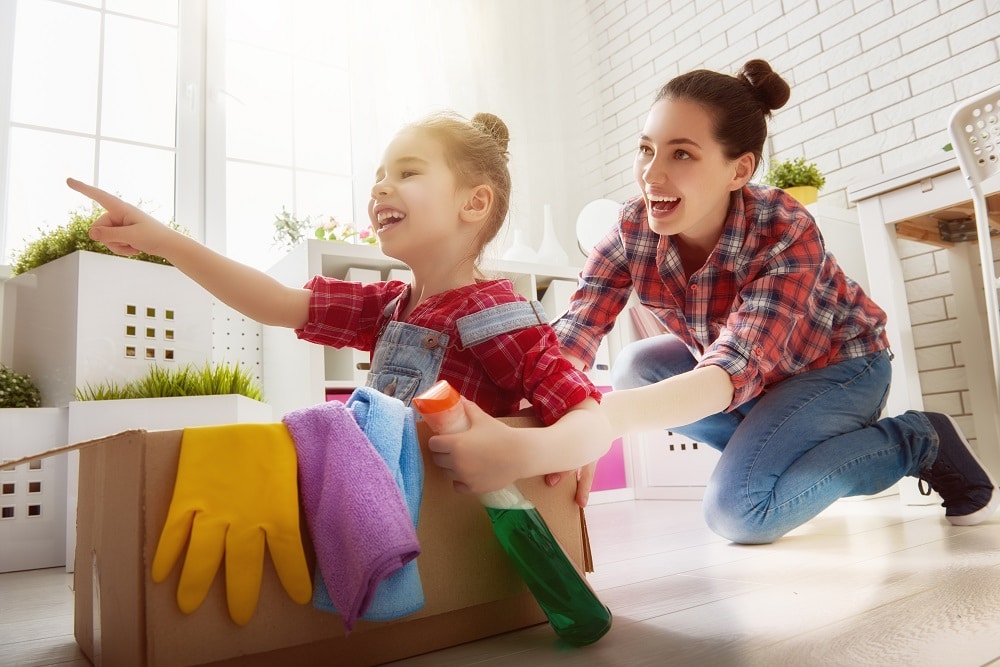 #4. Change up the schedule
Personally, I find that creating schedules works better when you have different chores for kids and they are different ages. These also work especially well when dealing with teenagers. But the fun is in changing up the schedule.
Every week, vary the tasks and the person in charge. Have your kids collaborate with each other, working together will bring them closer, but also have them forget a bit about their chores. Every Sunday, sit together with your kids and allow them to choose what they want to do for the week, this way, they'll feel responsible for their tasks, and they'll be more inclined to complete them.
#5. Make up songs
Pick a song that everyone likes, it can be a fun current one that you know the lyrics to, and change them up. The new song should go hand-in-hand with the activity you're doing, such as making the bed, or setting up the dinner table.
When it's time for your kids to go do that specific chore, then you should play that song and sing the lyrics, or simply ask your kids to do so. It's so fun, they may even have a dance routine by the end.
#6. Hide and seek
While this is a fun game in itself, it is also one of the 7 ways to make chores for kids more interesting. All you have to do is hide treats, or toys, for them to find under the mess they have, and they'll find it once they clean.
If instead they have to put dishes away, or their books in their backpacks, place the treat for them to find after they have completed their task. The reward should always come after the chore is done.
#7. Money
While it's not recommendable to give young kids money, it is a fun way to make them like their chores. Try using monopoly money, or make fake money with them, and every time they complete a chore, they'll get a bill. If they don't complete it, they lose one. Chores Bingo is another fun way for kids to earn money for completing chores.
At the end of the week they can buy things with their bills, such as choosing what movie to watch and which popcorn to make, or eating their favorite ice cream. This idea will promote the value of money too.
Chores are Fun!
While these may not work for all kids, there are things you can change. Pick characters or themes your kid loves, change up things every once in a while to keep your kids engaged.
Remember, these are just 7 ways to make for kids more fun, but you can make up your own. What has worked for you in the past? Let me know what you think!
Author Bio: Chidinma is the founder of Fruitful Kitchen, a blog that shares delicious recipes and lifestyle tips. Most of her recipes help women with fertility issues, especially fibroids, PCOS, and Endometriosis. Sometimes, however, you will find other interesting recipes, as well as cooking tips and tricks there.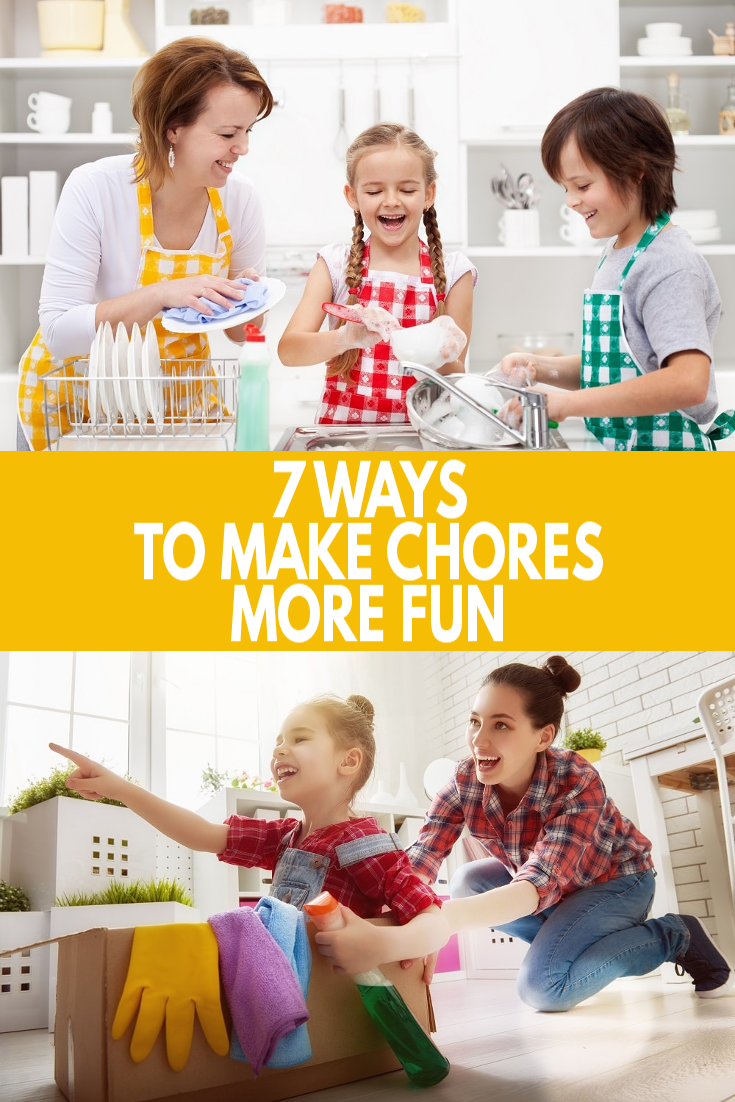 Disclosure: Some of the links in this post are affiliate links. If you click on the link and purchase the item, I will receive a commission. I only recommend products or services that I personally believe will add value to my readers. All opinions stated are strictly my own. Read our full disclosure policy for more information.