This post may include affiliate links. Read our disclosure policy for more information.
Your pillow is a vital sleeping amenity. Aside from the mattress and bed, the pillow is the one thing that gives you extra comfort and support while you're sleeping. Because of this, it is quite essential that you know how to care for it correctly. Even if the pillow has been built wonderfully, it doesn't mean that it is impervious from damage and wear.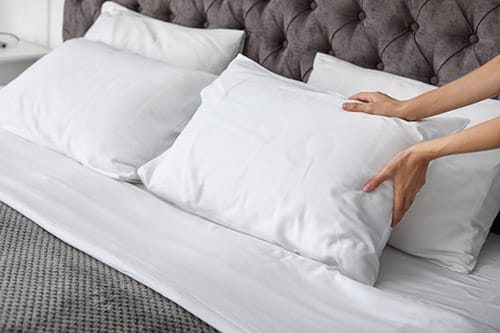 So how do you care for your pillow? Are there specific approaches that you can do to ensure correct pillow care? Read on to find out.
WASH REGULARLY
There's an inevitability for a pillow to get dirty. There's no veering from this reality. From time to time, it is always exposed to microscopic rubbishes, which make it an excellent den for dust and mite.
Of course, things like stains can also occur, especially if you have kids. It is an unlikely sight to behold, but that's something we have to deal with.
Washing your pillow on a regular basis can counter this problem. If the dirt is seemingly constant, then you have to clean it consistently. Doing this errand faithfully ensures that you can lie on a clean pillow every night!
But how regular is regular? For me, a washing frequency of three to four months is enough.
Constant washing is also a good bed bug exterminator. You can eliminate those nasty tiny creatures and prevent them from climbing in your pillows if you do this simple step!
USE MILD DETERGENTS
There's no need for you to be harsh when washing your pillow. If you think that the use of strong cleaning chemicals can do good to the pillow, you are entirely wrong.
Pillows should only be washed with the use of mild detergents. Most of the time, the construction of them are sensitive. The material used on them might not be able to withstand the exposure to commercial cleaning agents.
Mild detergents and homemade cleaning detergents are great for this.
PROPER DRYING
Even in drying the pillow, appropriate procedures should be followed. If you want the pillow to retain its original structure and firmness, dry it properly after washing. Those who use cooling pillows are the ones that must abide this rule as such variant is quite sensitive.
You don't just let the pillow dry on a washing line. If you do this, the pillowcase can shrivel horribly. I have experienced such a mistake already, and there's no need for you to repeat it.
The best thing that you can do here is to place the pillow on a clean flat surface and let it be air-dried. Don't expose it to the direct heat of the sun as well. Instead, find a shaded area or a room where it is cool and dry.
CHANGING PILLOWCASES

Aside from washing, changing the pillowcase is also pivotal for proper pillow care. Take into account that pillowcases can also absorb your bodily secretions. From your sweat down to your dead skin cells, there's no exemption.
From that context, it can be said that pillowcases act as the first defense of the pillow. But it can only do its job when it is thoroughly clean. Therefore, it deserves a little treat from you as well.
Unlike the pillow, the pillowcase should be washed on a weekly basis. Don't prolong the washing. Otherwise, the dirt it accumulates can get through the pillow quickly!
YOUR PILLOW NEEDS YOU
You might not pay attention to the pillows that you use on your bed. But this has to be changed.
For you to have a sound sleep, you need to ensure that your pillows have exceptional cleanliness. They have to be free from any stains, and they should smell good, too! Just follow the tips that I have listed here, and you can achieve these things.
Do you have any questions? If so, just drop them in the comment section below.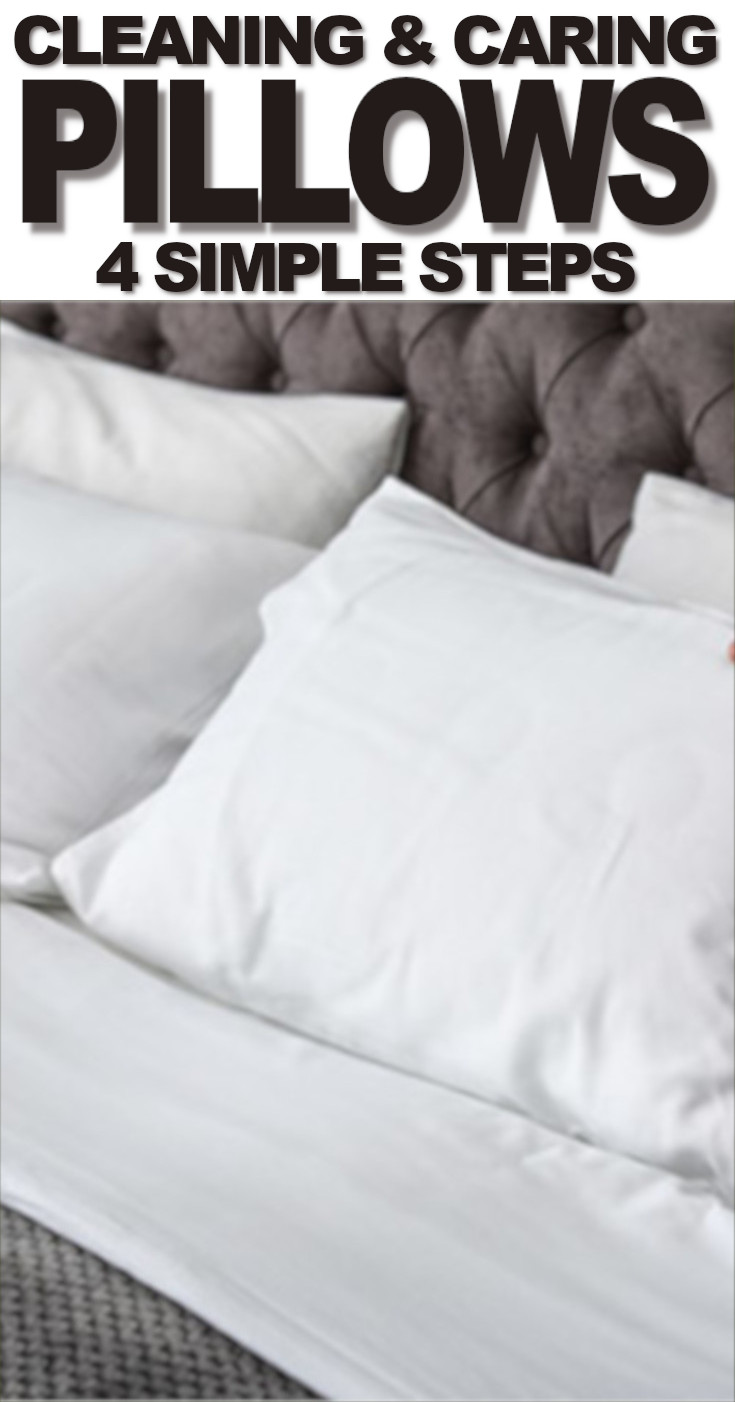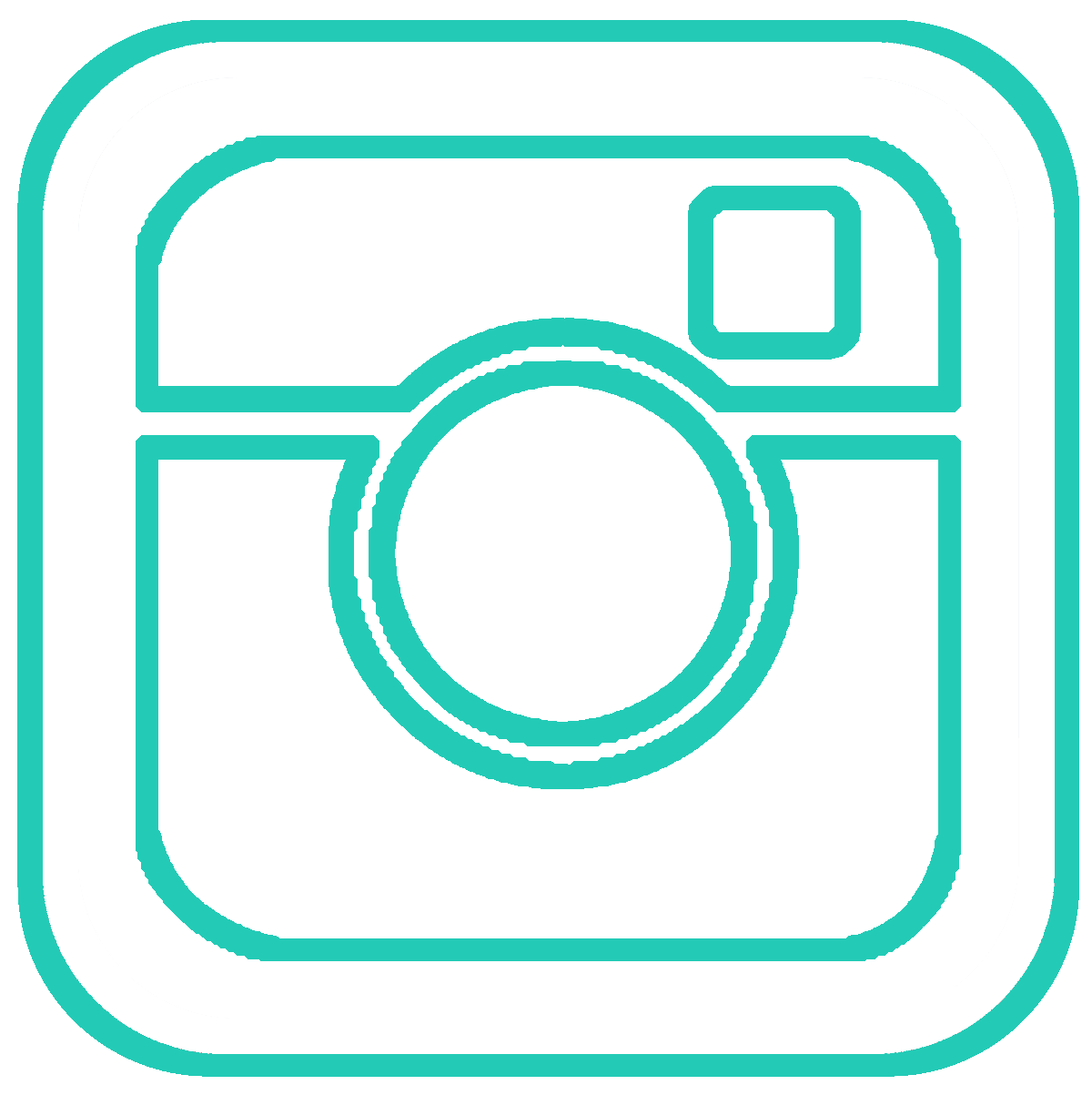 We're thrilled that you are giving this a try. We'd really love to see how it turned out. Just snap a picture and tag it on Instagram with @FlusterBuster #cleanpillow #cleaningtips
Author's Bio:
My name is Layla Parker, the founder and chief editor of ASleepyWolf.com. I decided to start taking my blog about sleep seriously to help people find what they need to experience better sleep and maintain their health. Do check out my website to learn more how to improve it now!
Disclosure: Some of the links in this post are affiliate links. If you click on the link and purchase the item, I will receive a commission. I only recommend products or services that I personally believe will add value to my readers. All opinions stated are strictly my own. Read our full disclosure policy for more information. 
Sources:
https://www.sealy.com.au/whats-on/how-to-care-for-your-pillow
https://www.wikihow.life/Wash-Pillows
originally posted 1/18/19 (template)