This post may include affiliate links. Read our disclosure policy for more information.
An Organized Workspace doesn't just look good, it can also maximize your productivity. Incorporating just a few of these simple tweaks will give you the most amazing, stylish and productive office ever.
---
One of the hardest rooms to keep organized is the home office, it tends to be the catch all in most homes. It's the place where paperwork, books, magazines and electronics like to roost. With all of this stuff hanging around, it can drive a person nuts and make them lose their focus.
Incorporating different work stations or zones in your office is a great way to get control over the clutter. Also, adding some decorative elements that can double as storage is a smart way to hide things that aren't pleasing to the eye.
Check out some of the things we've done to organize our office.
Computer Monitor Shelf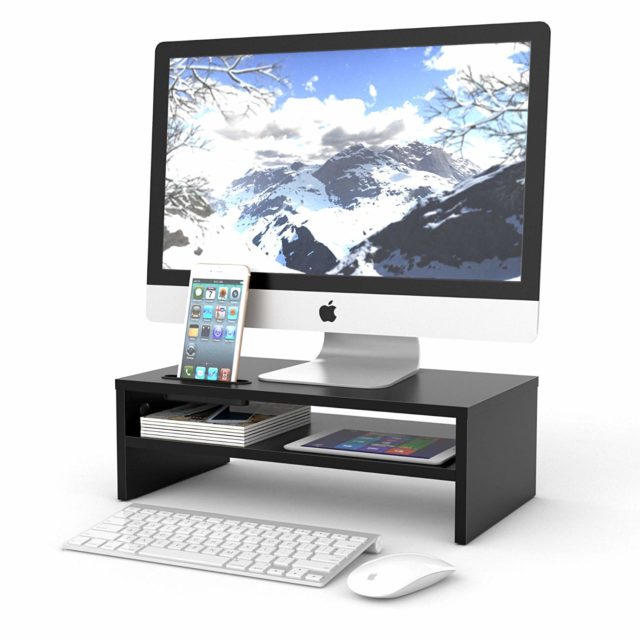 If you want to maximize the amount of workspace on your desk try adding a computer monitor shelf. Not only will it maximize your desk space, it also makes everything look neat and tidy. They're also great if you spend a lot of time on the computer, it helps to minimize neck and back strain.
Printing Zone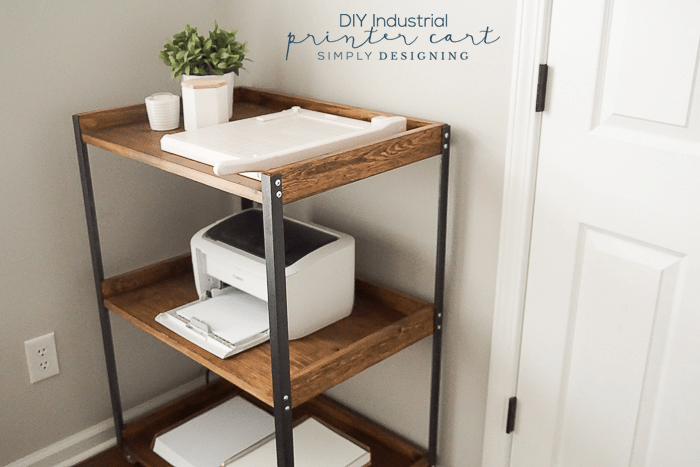 Wouldn't it be nice to have all of your printer supplies in one place? You can do this by creating a printing station that will neatly hold everything that you need. If you're handy, like Ashley from Simply Designing, you could make a rolling industrial printer table. If you don't have the time to make one yourself, you can find some really nice ones, like this 3-tier utility cart.
Binder System for Paperwork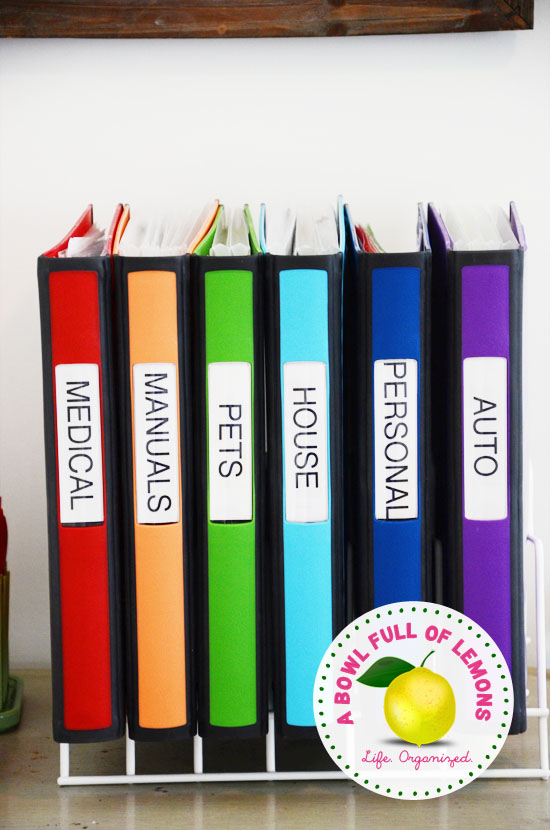 Do you want to get control over all of that paper clutter? Decorative binders, labels and a 3-hole puncher are a really eye catching way to organize and hide it all. Toni from A Bowl Full of Lemons came up with a really clever trick for storing the binders, she uses a dish organizer.
Smart Surge Protector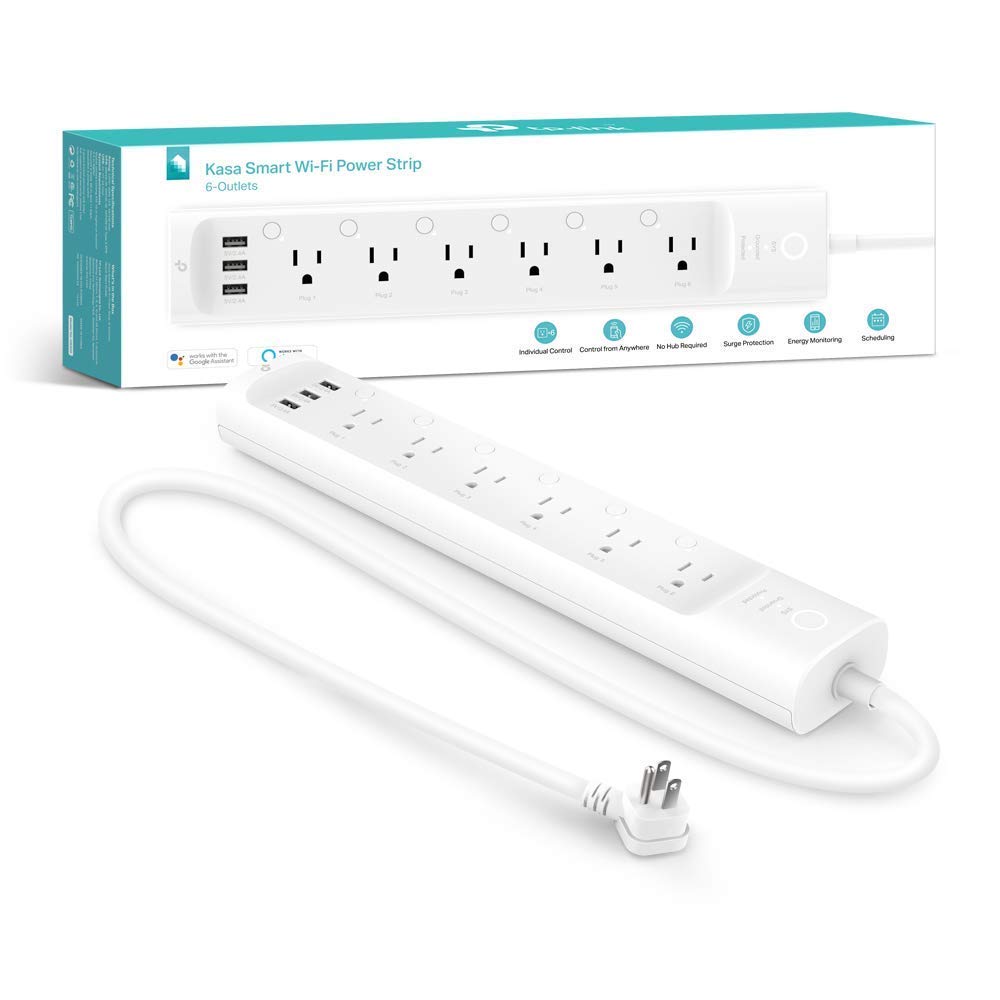 Are you using smart technology in your home office? Smart surge protectors are a brilliant and economical way to automate anything that requires being plugged in. I recently learned about all of the advantages of smart surge protectors here. Turns out these things do a lot more than protect devices from surges — they're also super convenient and they can save you on bills. Most people don't bother turning off their power strip when it's not in use (I'm guilty of that), and the devices that stay plugged in can end up accounting for up to 25% of your energy consumption. Some of these surge protectors have the ability to connect to Wi-Fi, which means they can be controlled with your smart phone. With no need to get down on the ground and mess with cords, I'm much more likely to be mindful of energy waste!
Charging Station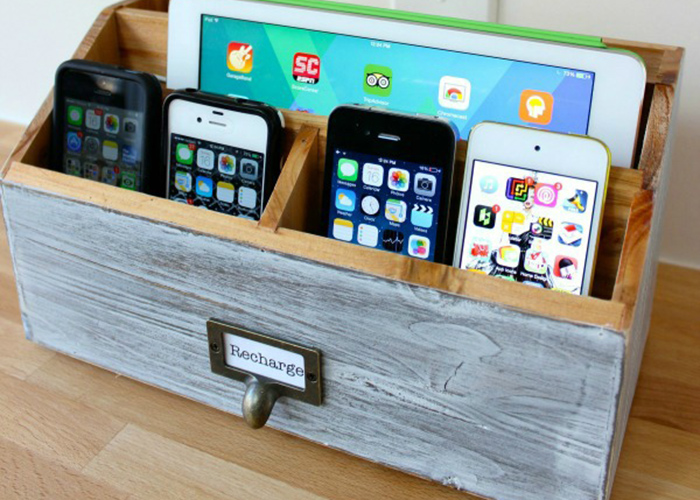 Do you have phone and tablet charger cords coming out of outlets throughout your house? A great way to avoid this mess is by creating a charging station. In our home we have an electronic curfew and every ones phones and tablets need to be account for by 10pm. The charging station is a neat and organized way for me to enforce the curfew.
There are many styles of charging stations, but I really like the DIY versions. This family charging station from Driven by Decor is one of my favorites. I like that it holds a lot and that the cords are hidden.
BONUS: Having a charging station means you're less likely to misplace or lose chargers.
Cord Sleeve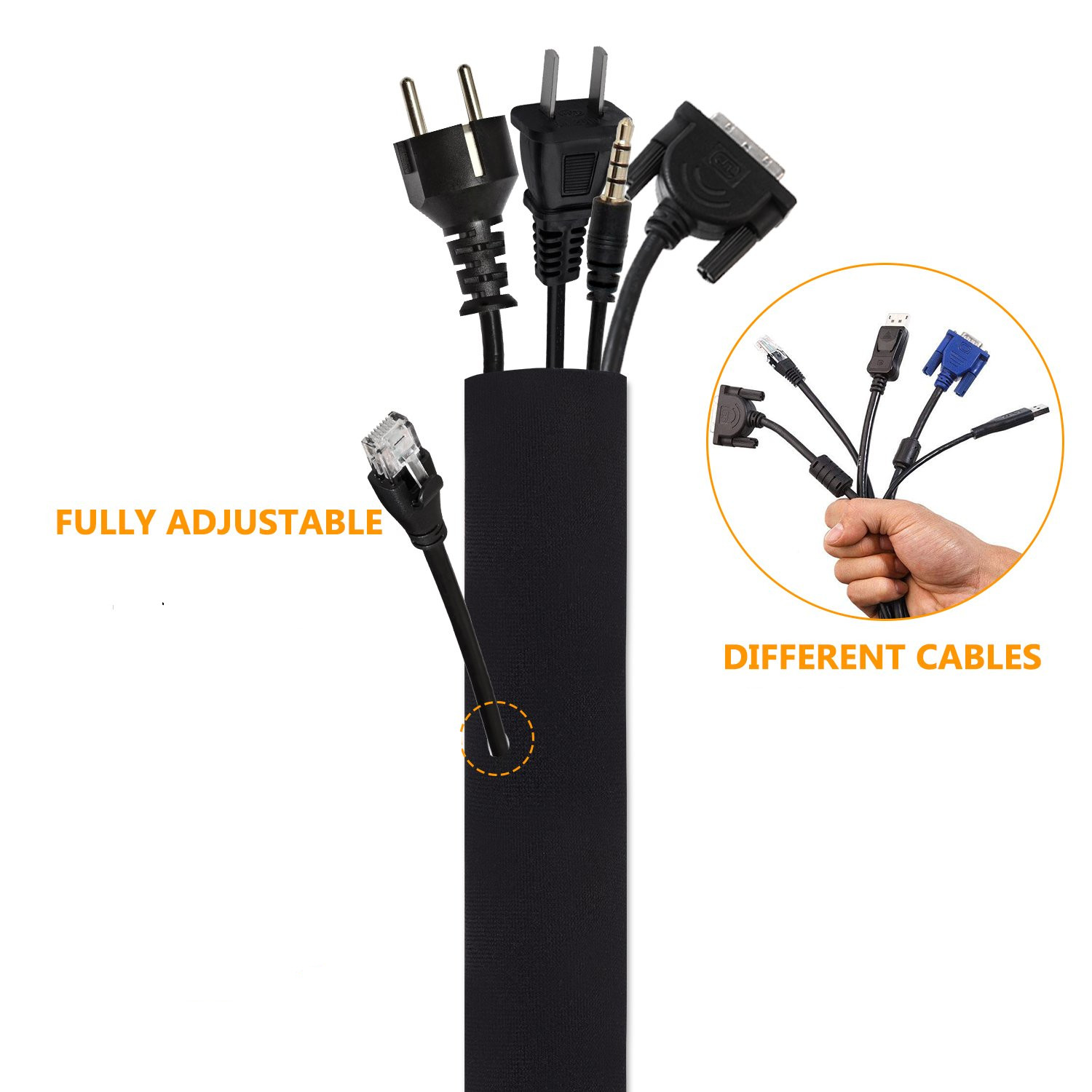 One of the most unsightly things in an office are all of the cords. There are so many of them that they often become a tangled mess. These inexpensive cord sleeves are a wonderful way to get some control, while making it look a heck of a lot neater.
Label Wires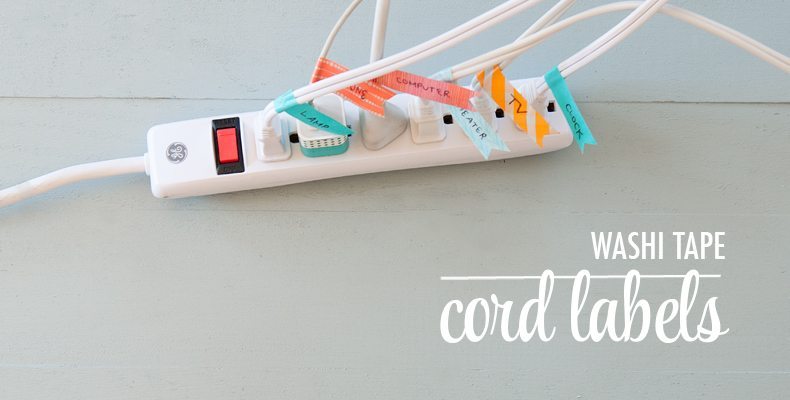 Trying to track down a cord and it's source among a tangled mess of cords can be an extremely frustrating task. I don't know how many times I have fallen victim to this chaos. But I'm happy to say that there is a way to bust this frustration, some labeled washi tape and bread tags will do the trick.
Mail Station

Do you get overwhelmed with mail? Try setting up a mail station like these DIY industrial mail baskets from A House Full of Sunshine. You'll also want to have a recycle bin close by for all of that junk mail.
Did you try any of these tips?

We'd really love to see how it turned out. Snap a picture and tag it on Instagram with @flusterbuster
Tips for Organizing Your Office Space
✔ Before you start to organize your office, make a plan, skip the planning and you could be setting yourself up for disaster.
✔ Arrange the furniture in an "L", "U" or "J" shape, this will give you the maximum amount of workspace.
✔ Need more space? Go vertical with shelves, hooks and trays.
✔ Develop a habit of organizing and throwing out items that you won't need on a weekly basis.
More Tips You'll Love
---
About the Author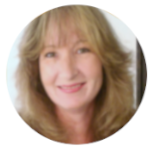 Robin
A mother to three amazing boy, wife to an incredible husband and a former finance manager who traded in her spreadsheets for cookie sheets. I blog about things that make life a little more fun, a bit more manageable, slightly prettier, a great deal tastier and considerably cheaper.
---
Recent Posts
Disclosure: Some of the links in this post are affiliate links. If you click on the link and purchase the item, I will receive a commission. I only recommend products or services that I personally believe will add value to my readers. All opinions stated are strictly my own. Read our full disclosure policy for more information.