This post may include affiliate links. Read our disclosure policy for more information.
Summertime Rotating Menus – 6 weeks of menus and shopping lists that are filled with delicious meals that are fit for summer. Menus include salad recipes, quick meals, family meals, grilling meals and more.
Here's what the Week 4 meal plan looks like: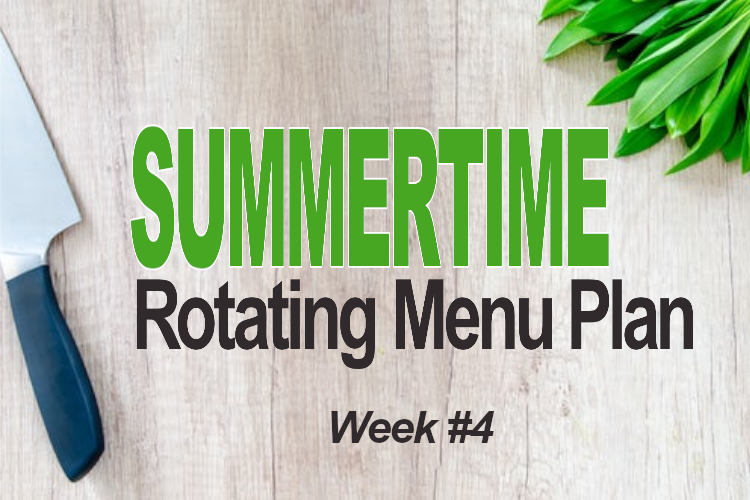 Rotating menu plans are a must-have, especially during the summer months. Creating a new and fresh menu every week can be very time consuming, so we've done the work for you. We have created 6-weeks of menus and shopping lists that are filled with a variety of summertime favorites. The best part about these meal plans is that they can be rotated throughout the summer, saving you time for what is really important.
Summertime Rotating Menu Plan
Monday – Baked Cheese Omelet (The Seasoned Mom) – served with 2-Ingredient Flatbread (doubled). As a meatless Monday meal we eliminate the ham from the omelet recipe. Serves 6.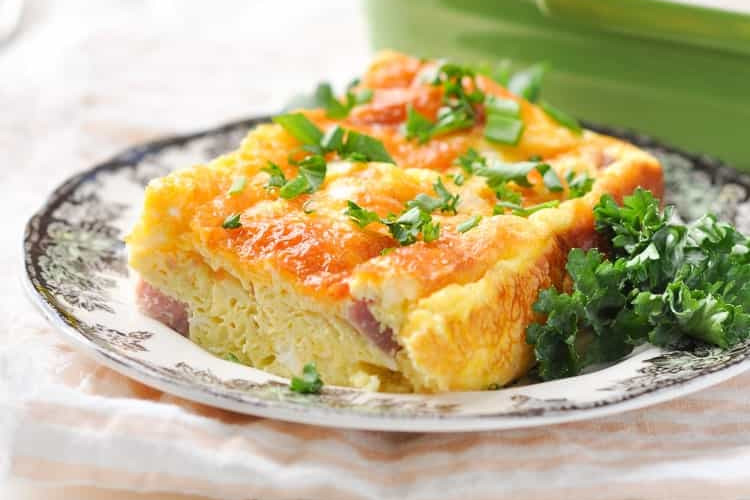 Tuesday – Serve the leftover meatloaf and mashed potatoes from Sunday's dinner. Serves 4.
Wednesday – Jalapeno Popper Pasta Salad (The Salty Marshmallow) Serves 10. Serve the leftovers as a side dish for Friday's dinner.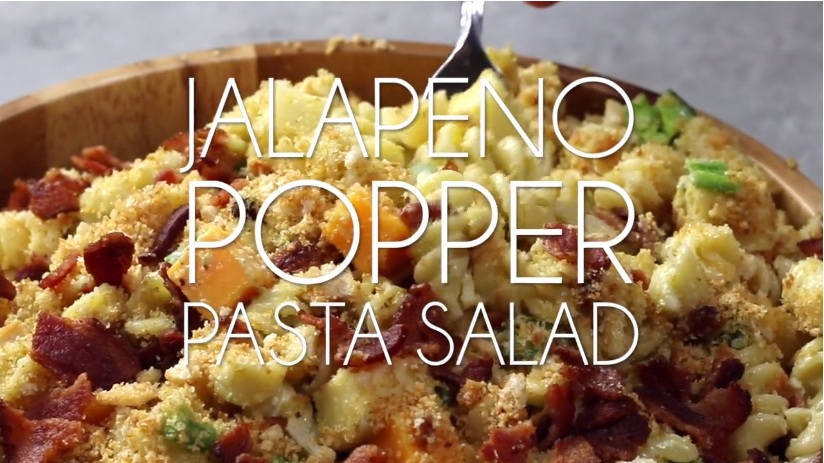 Thursday – Instant Pot Lemon Herb Garlic Chicken (Best Recipe Picks) – served with buttered egg noodles and green beans. Serves 8.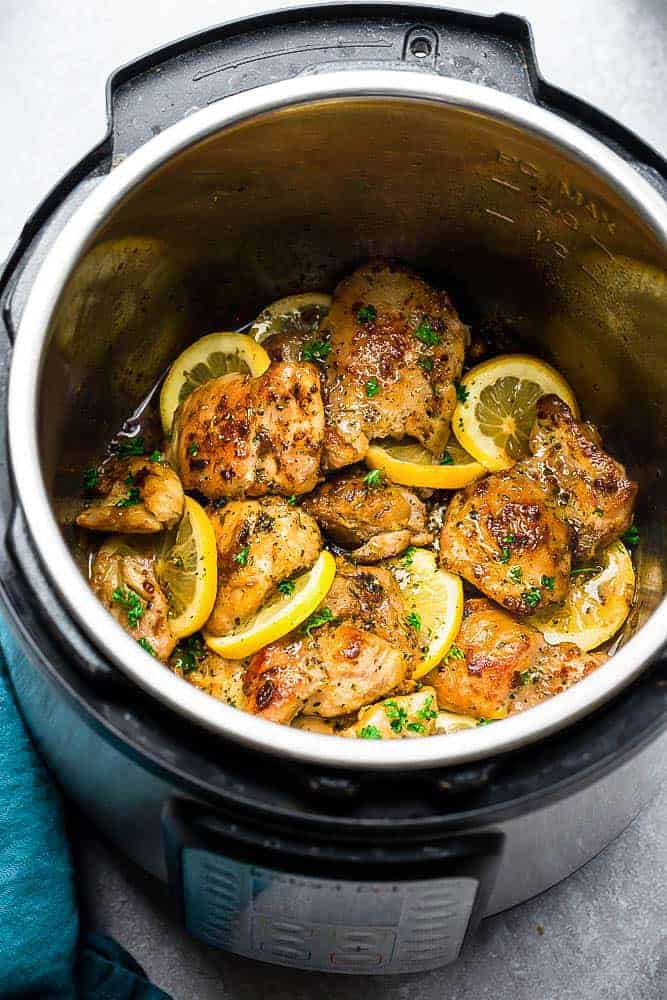 Friday – Fish Sandwiches – served with leftover Jalapeno Popper Pasta and cantaloupe wedges. Serves 4.
Fish Sandwiches
Mrs. Paul's Beer Battered Fillets
4 slices American cheese
4 hamburger buns
iceberg lettuce
tomato
tartar sauce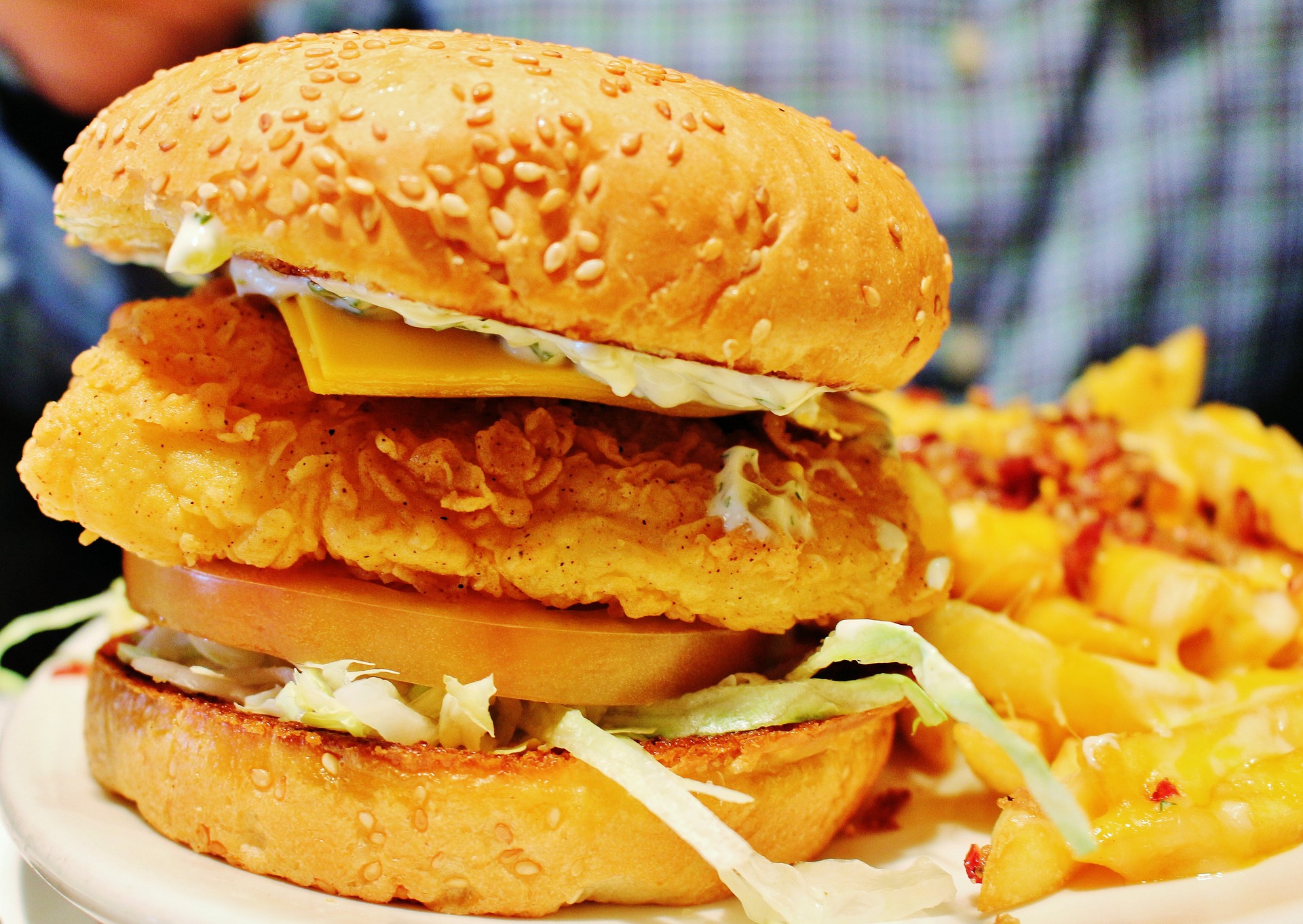 Saturday – Serve the leftover lemon herb garlic chicken and buttered noodles from Thurday's dinner.
Sunday – Soy Ginger Salmon (Well Plated) served with rice pilaf, steamed broccoli and for dessert Peaches & Cream Prosecco Jello Salad. Serves 4.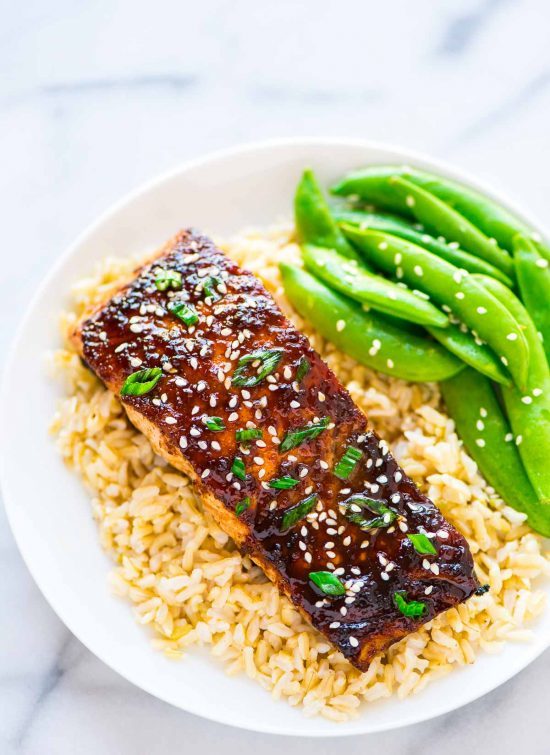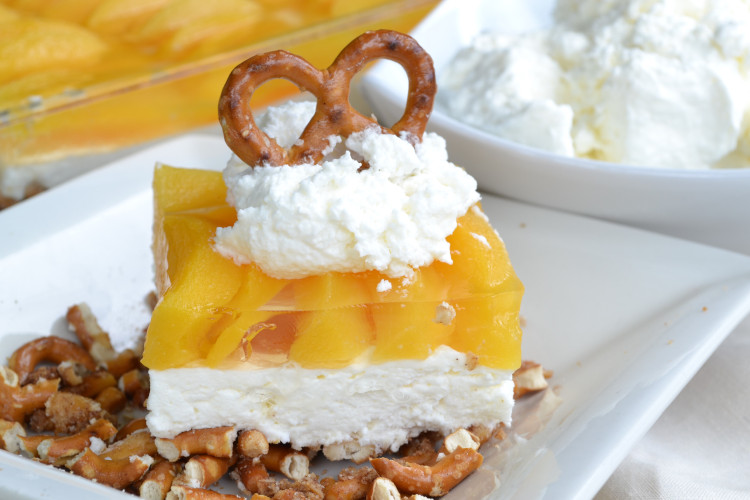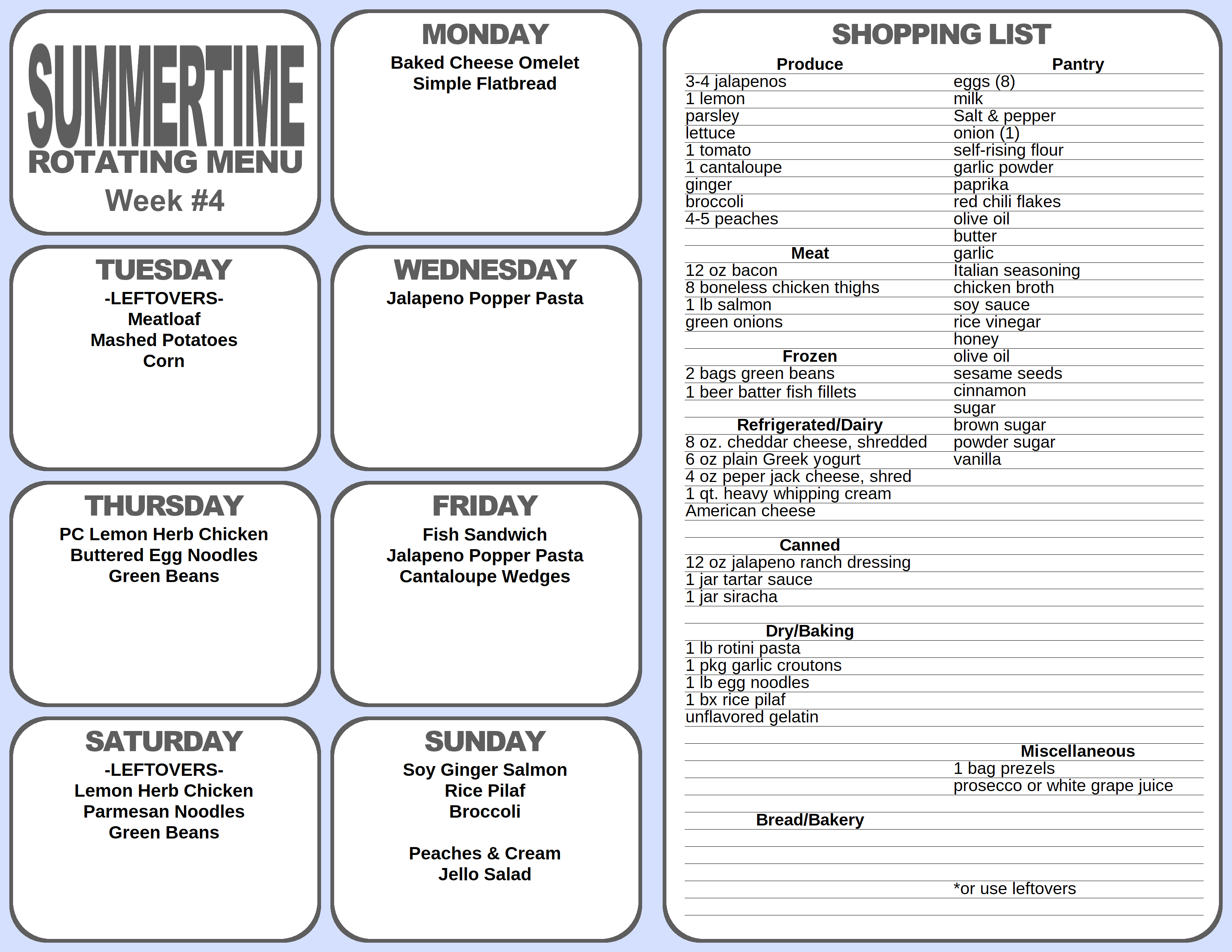 Week 4: Summer Menu & Shopping List
Money Saving Tip – to keep your grocery bill low look for coupons for the items that are on your list.
Time Saving Tip – do your grocery shopping online, you'll save so much time because someone else does the shopping for you. It also allows you more flexibility for staying on budget, you don't check out until your total is just right. Use my Walmart Grocery Pickup link and get $10 off your first order of $50 or more.

Related Posts You'll Love
---
About the Author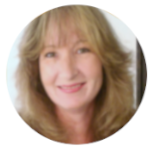 Robin
A mother to three amazing boy, wife to an incredible husband and a former finance manager who traded in her spreadsheets for cookie sheets. I blog about things that make life a little more fun, a bit more manageable, slightly prettier, a great deal tastier and considerably cheaper.
---
Disclosure: Some of the links in this post are affiliate links. If you click on the link and purchase the item, I will receive a commission. I only recommend products or services that I personally believe will add value to my readers. All opinions stated are strictly my own. Read our full disclosure policy for more information.
Categories
Main Dish Space Side Dish Space Soup & Salad Space Dessert