This post may include affiliate links. Read our disclosure policy for more information.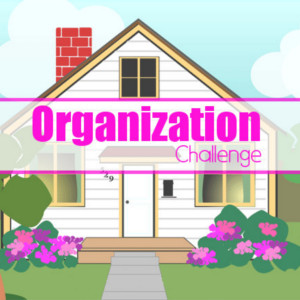 A few years ago I decided that my life and home needed a complete organization overhaul. I had no idea where to start. I headed to the library and began reading book after book to find some insight. While the books offered some great ideas, their suggestions seemed very complicated and not much fun. I tend to lose interest if things are complicated or I can't find the fun in them. I blame Mary Poppins, she taught me at an early age:
"In every job that must be done,
There is an element of fun,
You find the fun,
And Snap, the jobs a game"
So…., I took all of the information and ideas that I learned from the books, sprinkled them with a spoonful of sugar,
and snap I came up with an easy and fun way to get organized. After three years of following the Organization Challenge I'm still having fun and my life has never been more organized.
The Organization Challenge takes about 28 days and once you complete it, it will make staying organized throughout the year a breeze. I've also included an Organization Challenge for the kids, it's never to early to teach them how to be organized. This challenge isn't so much about how to organize it's more about changing the way that you tackle it. So if you are looking for a quick fix to your organization woes, this challenge isn't for you. The great thing about this challenge is that you can start it at any time, you don't have to wait until the first of the year, just jump in and get started. I take the Challenge every year just as a refresher and to make tweeks where I need them.
Are you ready to take the 28-day challenge? Take it one day at a time! Slow and steady wins the race!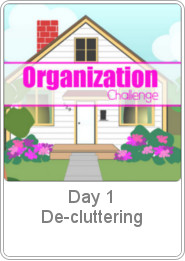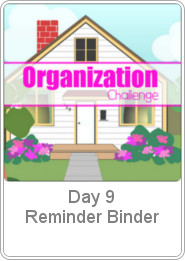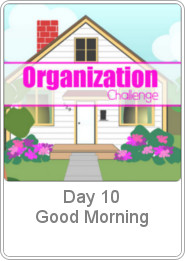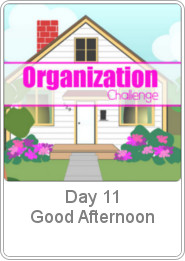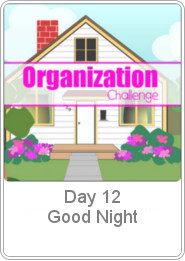 1234x163px
Day 13 – Weekly Challenges
Day 14 – Power Hour
Day 15 – Office Day
Day 16 – Me Day
Day 17 – Errand Day
Day 18 – Anti-Dawdle Day
Day 19 – Family Day
Day 20 – Planning Day
Day 21 – Monthly Challenges
Day 22 – Kitchen & Dining Room
Day 23 – Bathroom(s) & Laundry Room
Day 24 – Living Room & Foyer
Day 25 – Bedrooms & Office
Day 26 – Garage & Yard
Day 27 – Calendars
Day 28 – Menu Planning