This post may include affiliate links. Read our disclosure policy for more information.
A Fresh Smelling Washing Machine is pure joy! There are a few simple things you can do this spring to get it smelling fresh. Plus, some helpful tips for keeping it fresh throughout the year.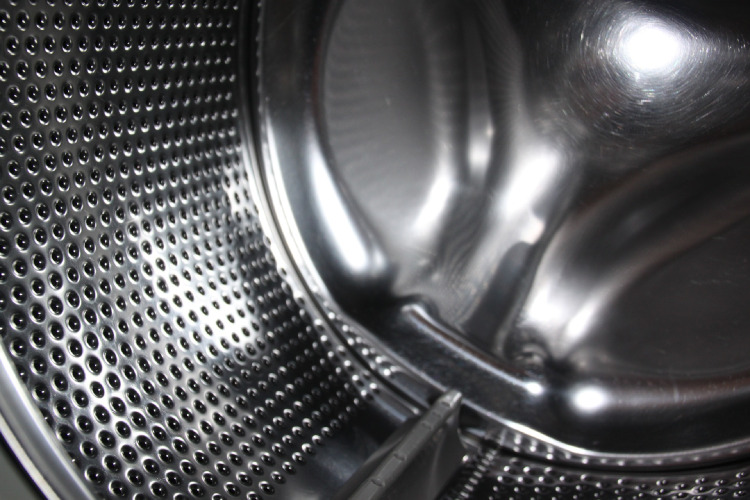 Are there unpleasant odors coming from your front loader washing machine? Well I've got a few tricks that will have it smelling fresh in no time. A fresh smelling washing machine is not only pleasant to your nose and clothes, but it's also essential if you want to extend the life of your machine.
How to Spring Clean Your Washing Machine
High Efficiency (HE) washing machines, most specifically front loaders, are designed to use less water and energy. Because of this there is a buildup that occurs of detergents, molds and mildew which is what causes that funky odor in your machine. A deep, thorough cleaning, a couple of times a year, will take care of the problem.
Step 1: Soap Dispenser Tray
Remove the soap dispenser tray. Using a multipurpose cleaner, a sponge and a scrub brush, give the dispenser tray a good scrubbing. Then scrub clean the compartment where the dispenser tray goes. Dry the tray and compartment before replacing.
Related: 15 Homemade Multipurpose Cleaners
Step 2: Rubber Seal
Pull back the rubber seal and remove any debris that may have collected. Now wipe it down the seal with a multipurpose cleaner or some vinegar water to remove any mold or mildew.
Step 3: Door
Using a multipurpose cleaner, wipe down the inside of the washer door, including the seals, hinges and latches.
Step 4: Lint Trap
Warning: This is a disgusting job, especially if you haven't done it in a while or ever. The smell is absolutely rancid, so if you have a weak stomach you might want to find someone else to do it for you.
The lint trap to my washing machine is located at the bottom. I had to remove three screws that hold the bottom kick plate in position in order to get to it. If you are unsure where yours is located, refer to your owners manual.
To clean, start by putting some kind of a pan under the trap before you open, you might want to put on a gas mask as well. If you've ever wondered where that nasty smell is coming you'll know as soon as you twist open that trap.
Now don't be surprised, a lot of things other than lint have gotten trapped in there; stagnant water, black sludge, socks, jewelry, even money.
Once all of the water has drained from the trap, give it a good scrubbing, cleaning inside the trap as well as the cap.
_________________________________

More Ideas You'll Love

_________________________________


HOW TO MAKE TOWELS SOFT & FLUFFY
There are a few simple tricks that you can take the next

time you wash towels to avoid….

Continue Reading

_________________________________________________________
Step 5: Sanitize
Make sure the washing machine is empty then select the "clean" mode. If your washer doesn't have a cleaning mode, then select large load with the hot water setting. Fill the soap dispenser tray with distilled vinegar (no detergent) and start the machine. Allow it to run through the complete cycle, this should remove any lingering odors.
If you still find that the machine has a slight odor, repeat the above steps using bleach instead of vinegar.
Step 6: Rinse
Again, make sure the washing machine is empty, select the clean mode, but this time don't add anything to the soap dispenser. Allow it to run through the complete cycle.
Step 7: Exterior
Using a multipurpose cleaner, wipe down the outside of the machine. While you're cleaning it's a good idea to check the hoses for any cracks or leaks.
Related: Teaching Kids to Do Laundry

How to Keep it Clean and Smelling Fresh
▪ Don't allow clothes to sit in the washer, remove as soon as the wash cycle is complete.
▪ Wipe the rubber seal dry with a soft rag.
▪ Dry off the door and door gasket when done.
▪ Leave the door to the washer partially open between loads so that air can circulate.
▪ Sanitize the washing machine once a month.

Did you know that your washing machine had a lint trap?

More Tips You'll Love
---
About the Author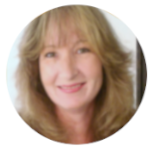 Robin
A mother to three amazing boy, wife to an incredible husband and a former finance manager who traded in her spreadsheets for cookie sheets. I blog about things that make life a little more fun, a bit more manageable, slightly prettier, a great deal tastier and considerably cheaper.
---
Recent Posts
Disclosure: Some of the links in this post are affiliate links. If you click on the link and purchase the item, I will receive a commission. I only recommend products or services that I personally believe will add value to my readers. All opinions stated are strictly my own. Read our full disclosure policy for more information.