This post may include affiliate links. Read our disclosure policy for more information.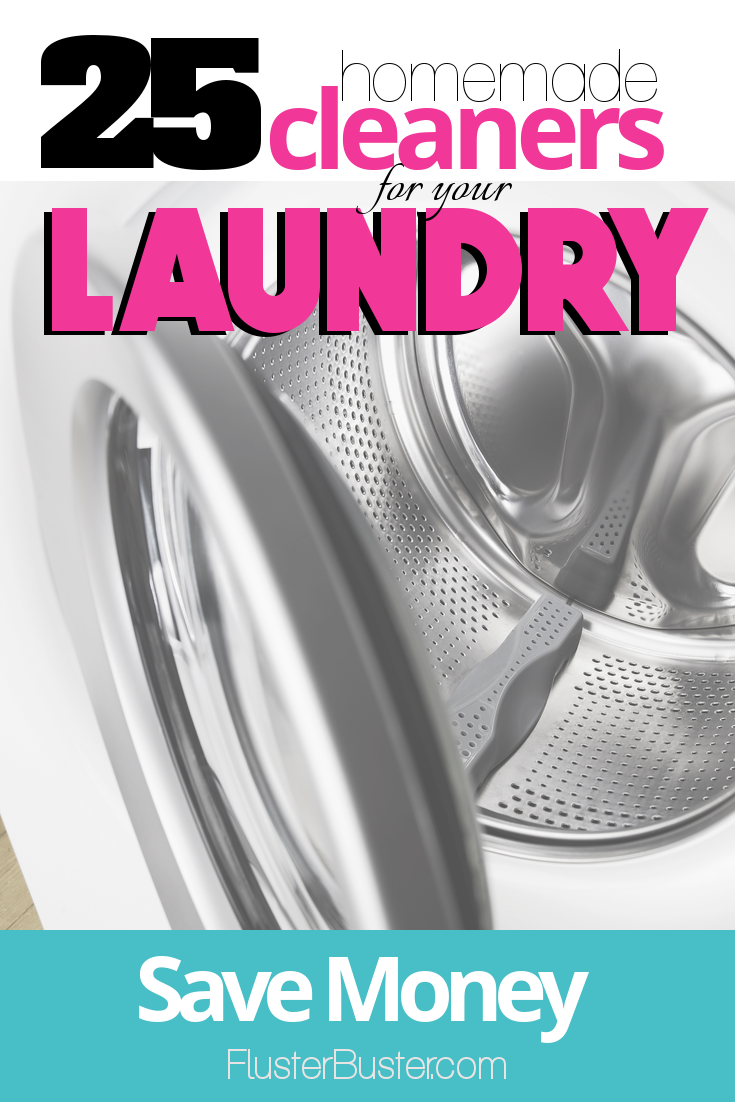 FLUSTER: Overpriced Laundry Products
If your someone who pays to have your laundry cleaned then there is no need to read further. This is for those of us that do the laundry ourselves and are annoyed with the high cost of laundry products.
If you've ever wondered why laundry products are so expensive, I can tell you it's NOT the ingredients. Most of the commercial cleaners use common household products. Take a look at the label, it may be the scientific term, but google it and you'll see what I mean.
What are we paying for? It's a few different things and none of them really benefit us! The first big reason is how much CEO's of these companies are being paid, it's ridiculous. Then there's the packaging, you know that cool container with the bright colored label that you just have to have. Let's not forget the advertising, they pay a lot of money to come up with those catchy slogans that you can't get out of your head. Finally there's the convenience, I guess that does benefit us but not as much as you might think.
BUSTER:  25 Homemade, Cost Cutting Laundry Cleaners
If you think making your own laundry cleaners isn't easy or as convenient as buying it off the shelf, you might want to rethink that. If you know how to measure and stir you got this in the bag. As for the convenience, how convenient is it when you have to make several trips to the store to replace what you've used. Many of the laundry cleaners that are listed can be made in bulk to save you those unnecessary trips.
1. Homemade Laundry Detergent HE Safe by Fluster Buster
2. Liquid Fabric Softener and Dryer Sheets by Fluster Buster
3. Natural Homemade Laundry Detergent (non-toxic) by Bren Did
4. Laundry Soap for Sensitive Skin by Don't Waste the Crumbs
5. Chemical-Free Liquid Laundry Soap by Dwelling Happiness
6. 3-Ingredient Homemade Laundry Detergent by Thrifty Stories
7. Small Batch & Borax Free Laundry Detergent by The Frugal Gal
8. The Best Homemade Stain Remover by Stain Removal 101
9. Miracle DIY Stain Remover by My Frugal Adventures
10. Make Your Own Laundry Stain Stick by One Good Thing
11. Easy to Make Homemade Bleach from Thank Your Body
12. 3-Ingredient Bleach Alternative Whitening Solution by Live Simply
13. Homemade Bleach Pen by Happy Money Saver
14. Homemade Oxiclean by Beautiful Somehow
15. DIY Color-Safe Bleach (aka DIY Clorox 2) by Simple Solutions
16. Natural Homemade Fabric Softener by Bren Did
17. Homemade Fabric Softener on the Cheap by Mom 4 Real
18. Homemade Laundry Softener and Scent Booster by Live Simply
19. Homemade Laundry Scent Crystals by House Vegan
20. Homemade Dryer Sheets by View from the Fridge
21. DIY Reusable Dryer Sheets by Mom 4 Real
22. Cleaning & Sanitizing a Front Load Washer by Living on a Dime
23. How to Clean Your Front Loading Washing Machine by Clean Scentsible
24. How to Clean Your Top Loading Washing Machine by One Good Thing
25. How to Clean Your Dryer by Clean Scentsible
If your goal is to save money, making your own laundry products is a great way to do that. When you take away the CEO's salaries, the packaging and the advertising, what your left with is big savings!
How do you save money on laundry?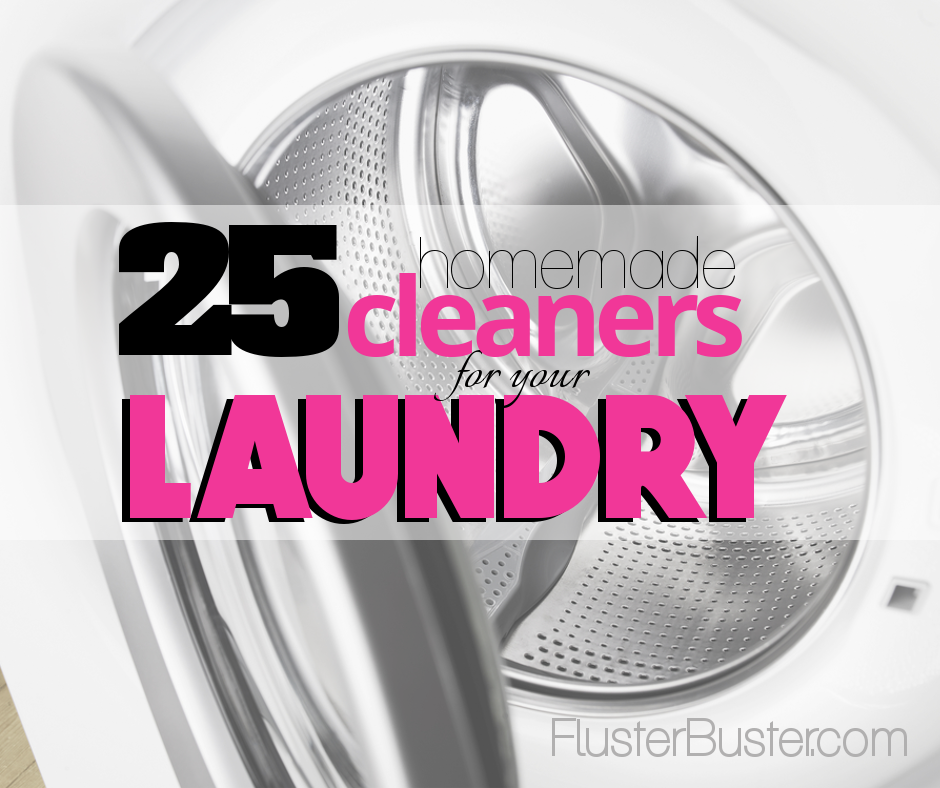 Follow Fluster Buster's community board Home – Clean & Organize on Pinterest.
Washing Machine image adapted from 3HAK OTBETA image per a Google Labeled for Reuse Search.