This post may include affiliate links. Read our disclosure policy for more information.
Meal planning can be a total drag, but guess what? I've come up with a super awesome meal plan that will actually make it fun, save you cash, and leave you with more free time! And the best part? It's not a boring old repetitive plan! It's a unique, jaw-dropping plan for every season, which means you can use it all year long.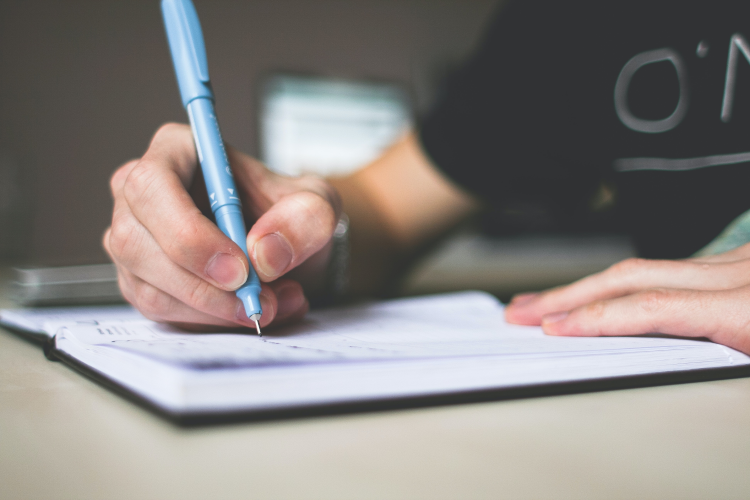 A MEAL PLAN FOR EVERY SEASON
Here's the thing. Meal planning can be daunting, but it doesn't have to be. The key is to come up with a system that works for you, and that's where my rotating menu comes in. I created a set of menus for each season; winter, spring, summer, fall & Indian summer. Each season includes four weeks of menus that you'll rotate over the three months of the season. The beauty of this is that you're not eating the same thing over and over and you'll never be left wondering what to cook for dinner.
Now, let's talk about the shopping list. I know how frustrating it can be to walk down every aisle of the grocery store, trying to remember everything on your list. My rotating meal plan comes complete with a shopping list. This list is organized by department, which makes grocery shopping a breeze. You can easily check off what you need in each department, which saves you time and ensures that you don't forget anything.
Here's the best part though: variety! It's easy to fall into a rut and cook the same meals over and over again. But with this plan, you'll have a set of meals that change every week. Each weekly menu contains a good mix of familiar favorites and new recipes to try. This means you'll never get bored, and your taste buds will be happy.
WHAT IS A ROTATING MEAL PLAN
It is a fun and creative way to plan out your meals by creating a number of different menus and rotating them throughout the month or season. For example, I have created four unique menus for fall, I rotate these menus from the beginning of September through the end of November. This is a great way to save yourself the time of planning out your menu every week.
WHY SHOULD I USE A ROTATING MEAL PLAN
The magic of a rotating meal plan is that it not only saves you precious time and energy, but it also saves you from the dreaded task of creating a never-ending grocery list. It even makes your grocery shopping a breeze by organizing your list by departments. No more zig-zagging through the store!
But wait, there's more! The best part about this genius plan is that it saves you cold hard cash. By knowing what's on the menu for the next few months, you can score big on sales for items you'll be using in your meals.
WHAT'S INCLUDED IN THE MENUS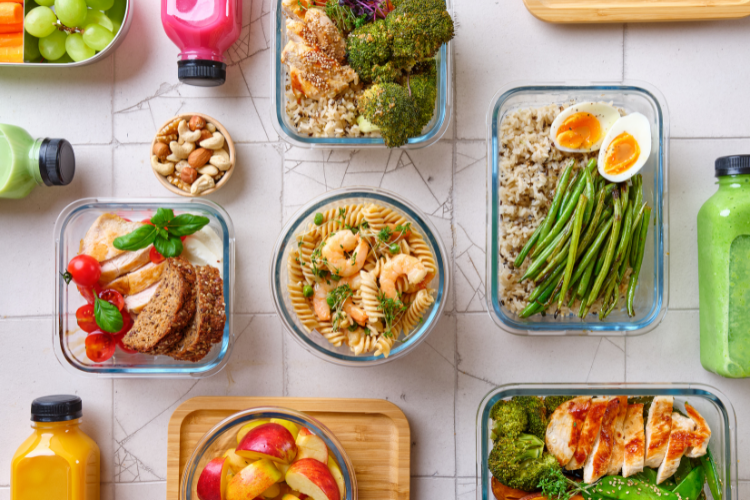 Experience a week of delicious and effortless meals with our carefully crafted menu. Each day you'll enjoy a mouthwatering meal specifically planned for that season. We've also reserved a night to use up those leftovers and another night to indulge in one of your favorite recipes or for dining out. And that's not all – we've also included a fabulous dessert.
HOW MANY PEOPLE DOES IT SERVE
Every meal in our plan can feed four, count 'em, FOUR grown-ups?! That's a whole lot of deliciousness to go around. And parents, listen up, if you have little ones, this plan will go even further!
HOW DO THE ROTATING MENUS WORK EXACTLY
We've created 4 different menus for each season and those menus will rotate throughout the season. For example, the first week of September, you'll use the week 1 fall menu. The second week of September, you'll use the week 2 fall menu. The third week, the week 3 fall menu, and the fourth week, the week 4 fall menu.
Then, when October rolls around, the menus will rotate again starting with menu 1. The pattern will repeat each month until November is over. When November is over you'll move on to the 4 winter menus and do the same thing for the next 3 months.
HOW DOES THE PLAN SAVE ME TIME AND MONEY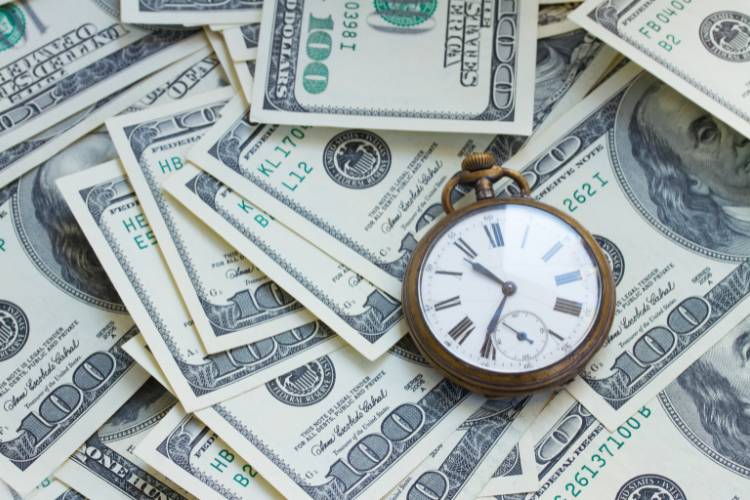 This plan is like having a super helpful robot chef and grocery store guide all rolled into one. Not only will you save time because you don't have to plan out menus or shopping lists, but you'll also save time at the grocery store because everything is organized by department. Imagine, no more running around trying to find that one ingredient you need! But that's not all! By following this plan, you'll also save money because you're only buying the things you need. Plus, since you know what you're going to be eating for the next three months, you can stock up on things that go on sale so you don't have to pay full price later on. How awesome is that?!
WHAT IS THE BEST WAY KEEP EVERYTHING ORGANIZED
I use a three-ring binder, just like the ones you use at school, except this one is for food! I even laminate my menus and shopping lists, so I can reuse them over and over again. Plus, I use a dry-erase marker that wipes off so I can check things off my list while I'm at the store! I also like to print out all my recipes and put them, by season, in the binder too, that way they are easy to find.
Well there you have it – my rotating meal plan for dinner menus. Now you don't have to stress out over what to cook each night because each season brings an abundance of delicious options! Not only are you able to enjoy different meals throughout the seasons, but the shopping list will help keep your grocery shopping trips less stressful and more organized. If you're feeling overwhelmed with meal planning, this is the perfect pick-me-up! So if you're ready to take control of your dinner menus and start cooking some delicious recipes this season, now you know where to look. What are you waiting for? Let's get cookin'! And while we reach for our aprons and fire up those stoves, tell us in the comments below – what is YOUR favorite seasonal recipe?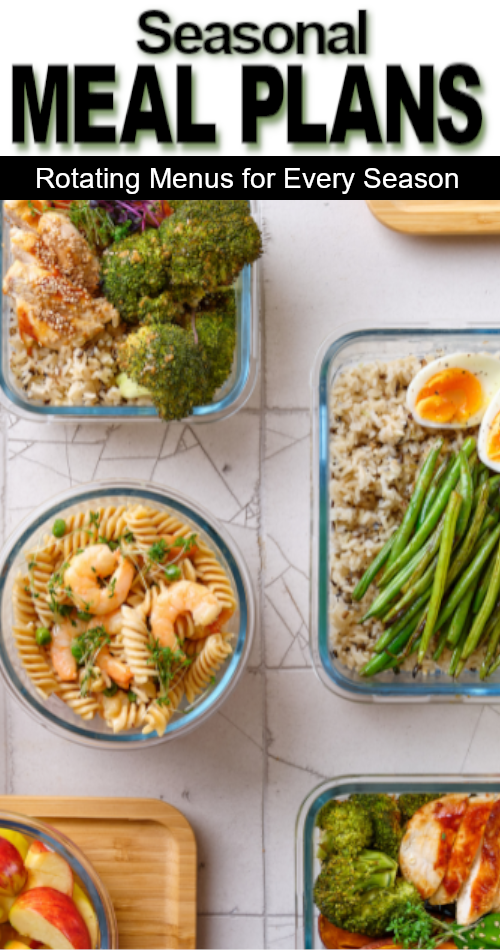 COMING SOON
Fall Menus
~ Week 1 Fall Menu
~ Week 2 Fall Menu
~ Week 3 Fall Menu
~ Week 4 Fall Menu (September 21, 2023)
Indian Summer
~ Menu 1 (October 5, 2023)
~ Menu 2 (October 12, 2023)
~ Menu 3 (October 19, 2023)
~ Menu 4 (October 26, 2023)
Winter Menus
~ Week 1 Winter Menu (Nov 9, 2023)
~ Week 2 Winter Menu (Nov 16, 2023)
~ Week 3 Winter Menu (Nov 23, 2023)
~ Week 4 Winter Menu (Nov 30, 2023)
Spring Menus
~ Week 1 Spring Menu (March 7, 2024)
~ Week 2 Spring Menu (March 14, 2024)
~ Week 3 Spring Menu (March 21, 2024)
~ Week 4 Spring Menu (March 28, 2024)
Summer Menus
~ Week 1 Summer Menu (June 6, 2024)
~ Week 2 Summer Menu (June 13, 2024)
~ Week 3 Summer Menu (June 20, 2024)
~ Week 4 Summer Menu (June 27, 2024)
Disclosure: Some of the links in this post are affiliate links. If you click on the link and purchase the item, I will receive a commission. I only recommend products or services that I personally believe will add value to my readers. All opinions stated are strictly my own. Read our full disclosure policy for more information.