This post may include affiliate links. Read our disclosure policy for more information.
Get ready to indulge in the flavors of autumn with our perfectly crafted meal plan series. From savory soups to mouthwatering apple-inspired desserts, we've got everything you need to savor the season without any hassle. And to make it even better, we've created a convenient shopping list with all the ingredients you'll need. Get your taste buds ready for a delicious journey and let's start cooking!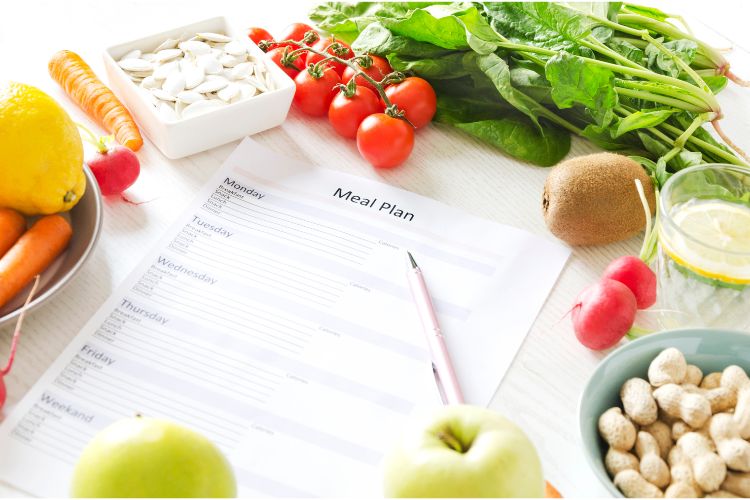 SEASONAL ROTATING MEAL PLAN FOR FALL – WEEK 2
Are you tired of the never-ending cycle of meal planning and grocery shopping? Look no further than this rotating seasonal meal plan! With its easy-to-follow menus and accompanying shopping lists, you'll be able to enjoy a variety of delicious fall recipes without the stress of planning and shopping. Week 1 was a hit, and now the week 2 menu is offering even more mouth-watering options. Say goodbye to meal planning headaches and hello to stress-free dinners with this convenient plan.
WEEK 2 MENU
Sunday: Roast & Vegetables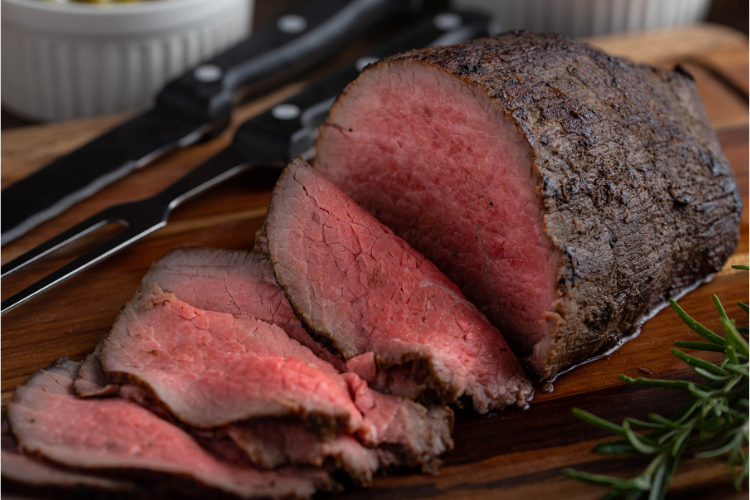 This week's menu has us looking forward to a mouthwatering roast, skillfully paired with air-fried hasselback potatoes, and caramelized cumin carrots. And let's not forget the simple yet oh-so-delicious drop biscuits to complete the meal. It's no wonder that the family can't wait to gather around the dinner table tonight. So dig in and savor the flavors of this classic comfort meal. Serves 6
Monday: Leftovers or a Quick Recipe
Start your week off right with a hassle-free Monday! Leave the stress behind and enjoy a delicious meal without the fuss. Choose between Sunday's convenient leftovers or whip up a simple and speedy recipe. Let's make your Mondays a breeze!
Tuesday: Chicken & Dumplings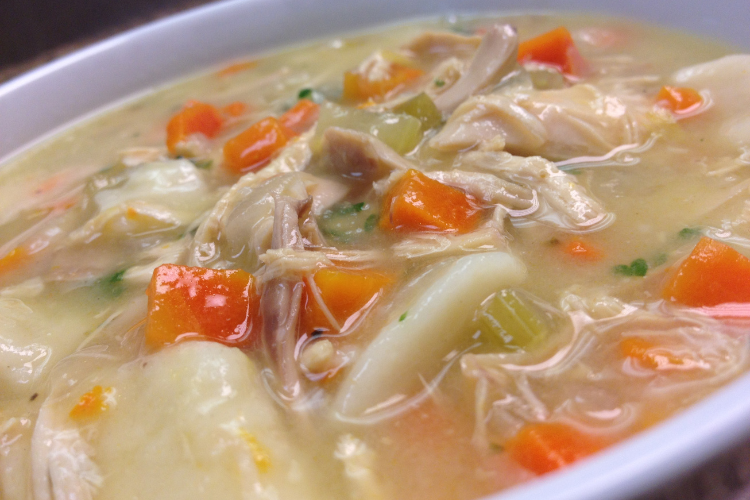 Tonight we are gonna serve up a delicious pot of hot, creamy chicken & dumplings, loaded with tender chunks of chicken, perfectly cooked broccoli and carrots, and topped off with fluffy dumplings. On the side, we are serving up a simple salad (lettuce, tomatoes & croutons). This hearty and comforting meal is sure to warm you up and leave you feeling satisfied. Serves 6
Wednesday: Mushroom Quesadillas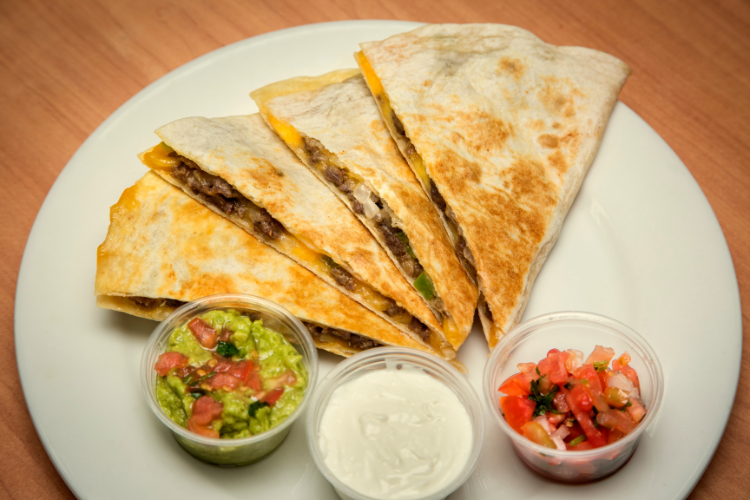 For those who are fans of Mexican cuisine, you're in for a treat! We are serving mushroom quesadillas that are both savory and satisfying, paired with refried beans that are sure to please your palate. And what's a Mexican dish without some chips and salsa? Serves 4
Thursday: Zuppa Toscana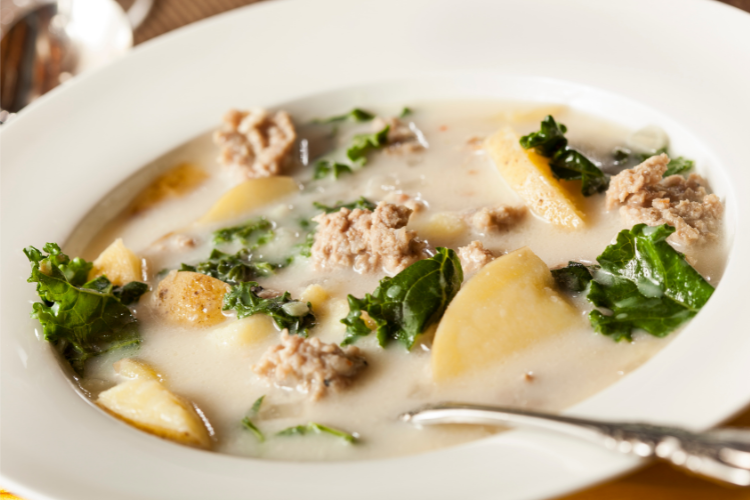 On the menu tonight we're serving up a hearty and delicious bowl of Zuppa Toscana, which is packed with savory Italian sausage, tender potatoes, fresh kale, and creamy broth. It's the perfect comfort food to warm you up on a chilly evening. And to balance out those bold flavors, we're keeping things light and simple with a refreshing salad (lettuce, tomato & croutons) and crispy baguettes. Serves 8
Friday: Hamburger Green Bean Casserole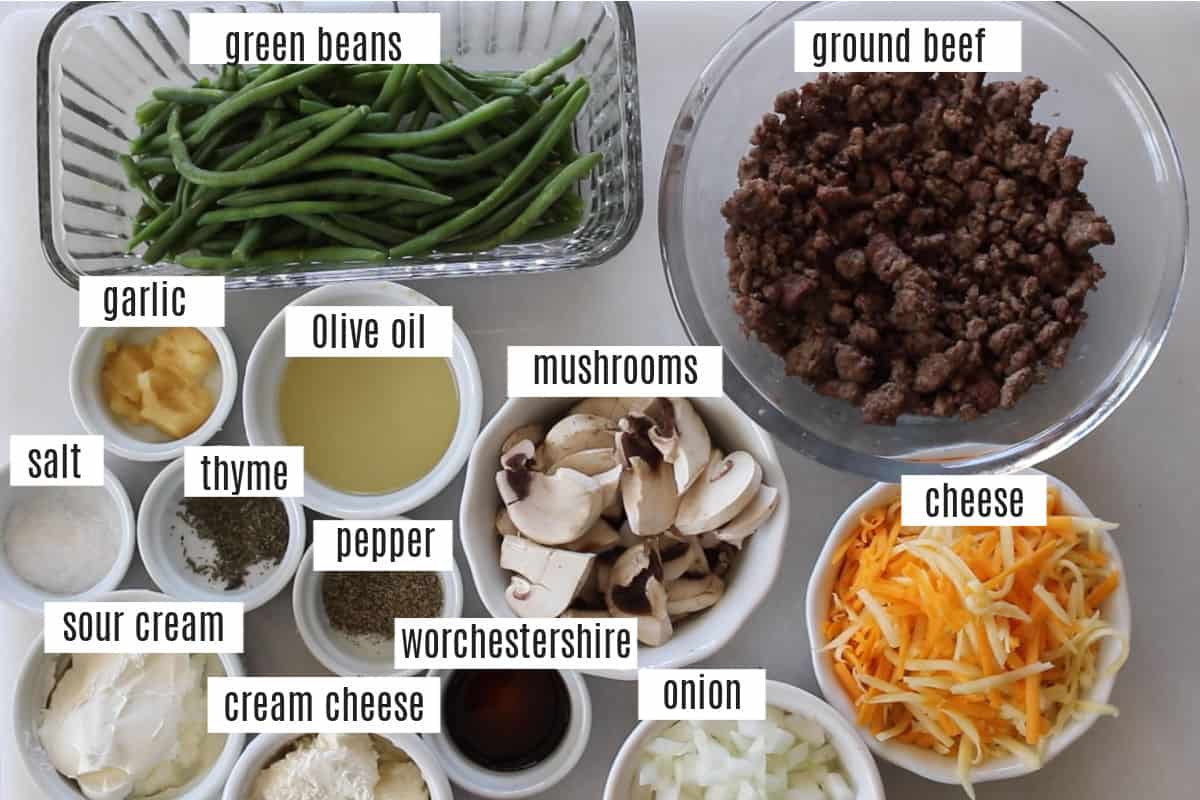 Dinner tonight is a hamburger green bean casserole with mushrooms! This savory casserole is the perfect one-dish meal that is sure to please everyone at the table. We're serving it up with some crispy roasted potatoes on the side for a little extra crunch. This meal is the perfect way to end a long day and treat yourself to a satisfying and delicious dinner. Serves 6
Saturday: Dine Out or New Recipe
We love breaking the routine by either going out to eat or trying a new recipe. This weekend, how about some delicious cheeseburger sliders or sandwiches that the whole family can savor together?
Dessert: Apple Pandowdy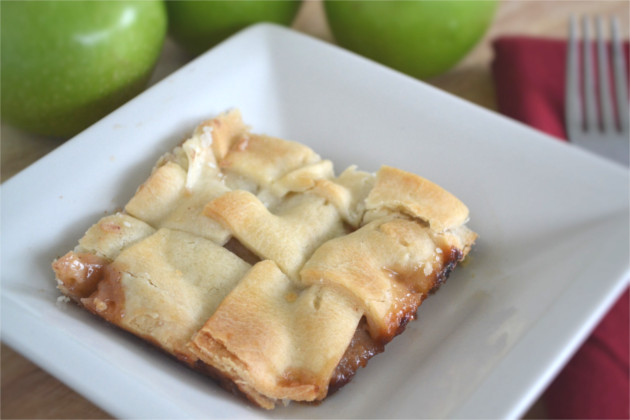 Apple pandowdy, a deliciously rustic apple pie, perfect for any occasion! Indulge in this not-so-stylish but irresistibly scrumptious dessert, especially after a cozy Sunday dinner or any of your mouthwatering fall feasts this week. Get ready to savor the comforting flavors of autumn! Serves 12
And there you have it! This concludes the second of our four rotating fall menus that are sure to simplify your meal planning. These menus offer a little something for everyone. Join us next week as we unveil the third of our four rotating fall menus. By utilizing these menus each week, you'll satisfy your family's taste buds and eliminate the stress of constantly creating new menus and shopping lists. Happy Cooking!
What is one meal that you look forward to eating every fall?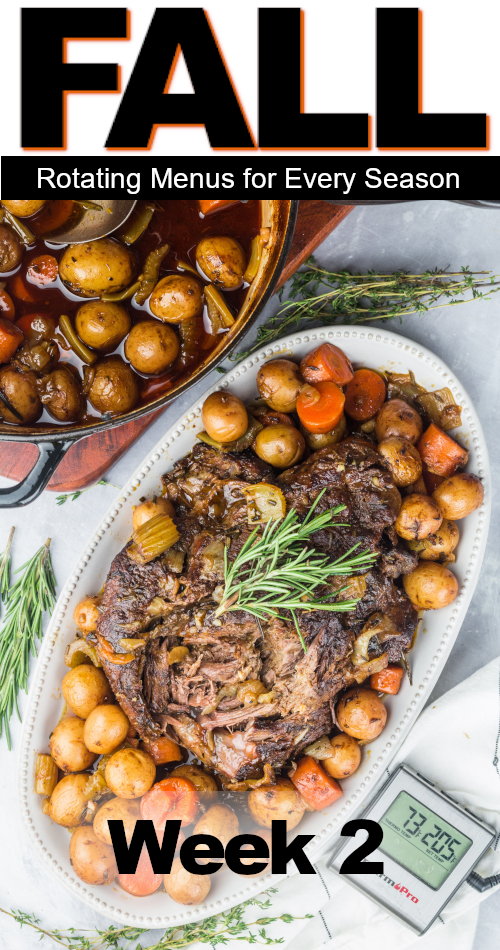 Disclosure: Some of the links in this post are affiliate links. If you click on the link and purchase the item, I will receive a commission. I only recommend products or services that I personally believe will add value to my readers. All opinions stated are strictly my own. Read our full disclosure policy for more information.