This post may include affiliate links. Read our disclosure policy for more information.
Looking for a way to enjoy your summer without the hassle of meal planning? Look no further than our summertime rotating menus. We've carefully crafted six weekly dinner menus that are sure to satisfy every craving. Whether you're in the mood for a refreshing salad, an easy meal for a busy day, or a hearty family favorite, our summer meal plan has got you covered. Best of all, each menu comes with a shopping list, taking the stress out of grocery shopping. So sit back, relax, and spend your summer doing the things you love- we've got your meals covered.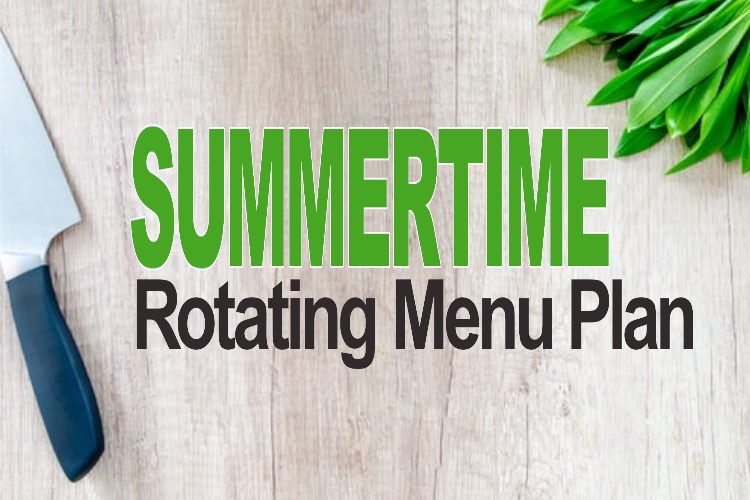 SUMMERTIME ROTATING MEAL PLAN
As the temperature continues to rise, the last thing anyone wants to do is spend hours planning dinner. Luckily, this summer, we've got you covered. Say goodbye to the stress of planning stress, and hello to more time spent enjoying the things you love. We've meticulously crafted a dinner menu that's sure to satisfy even the pickiest of eaters. From refreshing salads to hearty pastas, we've got something for everyone. So sit back, relax, and let us take care of the menu planning – you've got better things to do this summer!
We hope that our rotating summertime menus has given you the freedom to enjoy your summer without the hassle of having to plan. Unleash your creativity and kick back while we provide delicious recipes so that you can be sure you're getting nutritious meals day after day. Spend quality time with family and friends, bask in the sunshine, or take a break from it all – whatever the case, let us worry about dinner for you. Our rotating menu offers six unique and tantalizing dishes sure to leave everyone satisfied. Thank you for trusting our plan for a stress-free summertime! Now it's time to get cooking; what is YOUR favorite summertime dinner?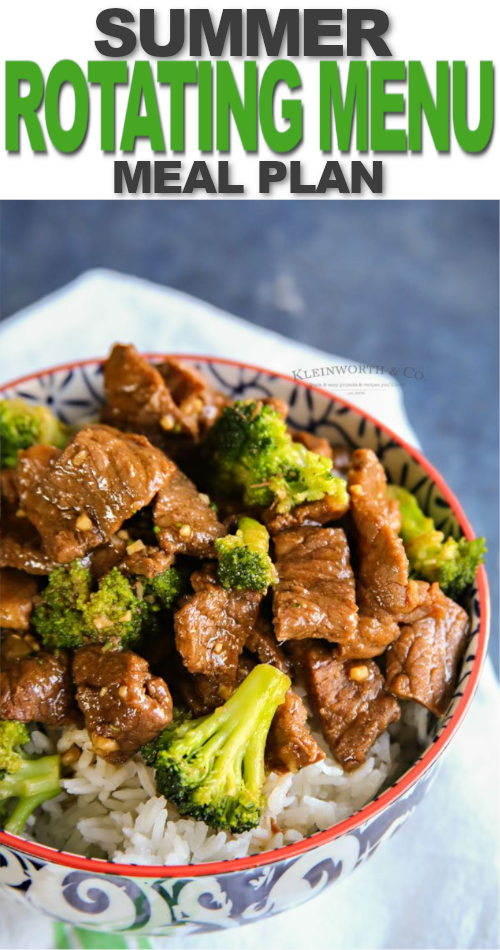 Disclosure: Some of the links in this post are affiliate links. If you click on the link and purchase the item, I will receive a commission. I only recommend products or services that I personally believe will add value to my readers. All opinions stated are strictly my own. Read our full disclosure policy for more information.