This post may include affiliate links. Read our disclosure policy for more information.
Simple Cheeseburger Sliders. I don't know what it is, but there's something fun about eating a little burger. Maybe it's how they easily fit in one hand but still tastes like you're eating a full size burger. The best part though, is how easy and inexpensive they are to make. Add some homemade crispy oven fries and a pickle spear and you can feed for family of 4 for around $5.00.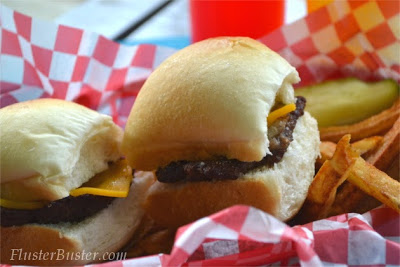 Whenever we have these Cheeseburger Sliders on the menu, I tend to make up a whole slew of them. They make a great after school snack. I just bake up a few more rolls and flatten out a few more patties and when they're done they get wrapped up and thrown in the freezer. When the kids get home from school, or I need dinner in a rush, I'll grab a few from the freezer, pop them in the microwave and I can serve them up in minutes.
Simple Cheeseburger Sliders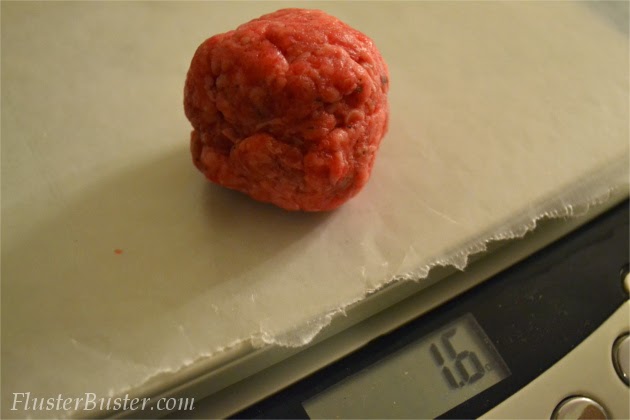 Each burger only has around 1.5 ounces of ground beef, which is one of reasons why this meal can be served for around $5.00.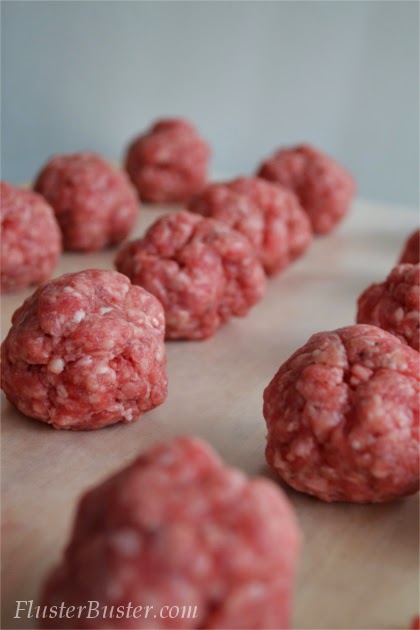 When working with ground beef, try not to handle it to much, the heat from your hands can melt the fat which will cause your burgers to be more dense. So gently mold the ground beef into balls.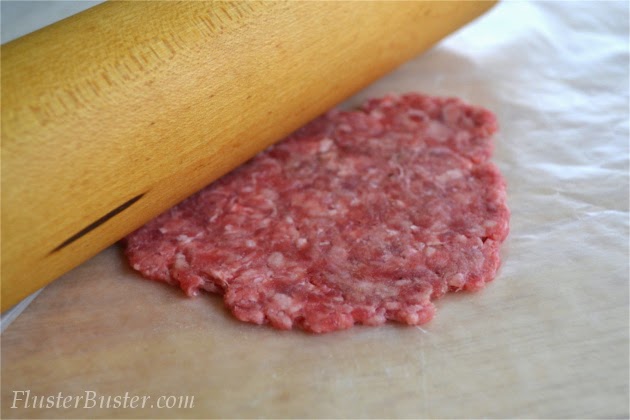 I like using ground beef with a lot of fat (20/80), the fat tends to give the burger more flavor. However, using ground beef with more fat makes the burgers shrink up when they cook.
When I roll out the burgers I like to make them bigger than the buns, that way once they're cooked they'll fit perfectly on the bun.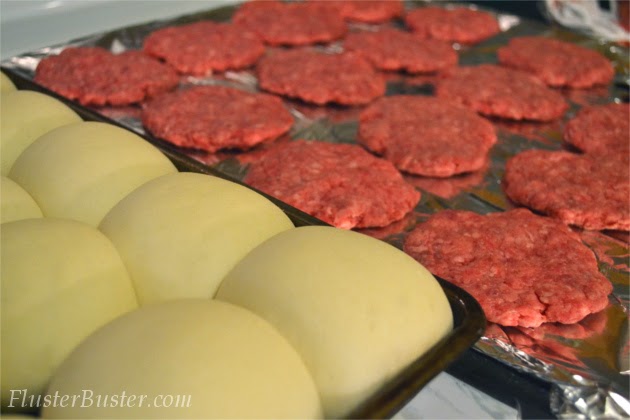 I like to use the bake & serve rolls that you get from the freezer section, but you could also use rolls that are already made. I just prefer baking them myself, not just because it's the cheapest option, but I also like that they aren't as dense as some of the ones that you buy, I really don't like dense burgers!

Simple Cheeseburger Sliders
Seasoned ground beef patties topped with cheddar cheese and served on a small sized bun.
Author:
Robin | Fluster Buster
Ingredients
2 pounds ground beef
16 bake and serve rolls
8 slices cheddar cheese
salt & pepper
mustard
ketchup
onion
Instructions
Cook the bake and serve rolls according to package directions.
Roll ground beef into 16 separate balls, using approximately 1.5 ounce each.
With a rolling pin roll out each of the balls of ground beef until they are thin and slightly bigger than the bun. Place on a baking sheet.
Bake in a 350° oven for 15-20 minutes.
Check for coupons before heading to the store.


Products Featured in this Recipe:
(may include affiliate links)

Disclosure: Some of the links in this post are affiliate links. If you click on the link and purchase the item, I will receive a commission. I only recommend products or services that I personally believe will add value to my readers. All opinions stated are strictly my own. Read our full disclosure policy for more information.