This post may include affiliate links. Read our disclosure policy for more information.
As the leaves transform into vibrant hues and the air becomes crisp, it's time to embrace the fall season and indulge in its delectable offerings. Join us as we celebrate the essence of autumn with our carefully curated meal plan series. We have crafted the perfect combination of mouthwatering recipes that will tantalize your taste buds without any hassle. From warm soups to delightful desserts, these four carefully planned menus promise to elevate your autumn dinner experience. So, let's roll up our sleeves and dive into the kitchen!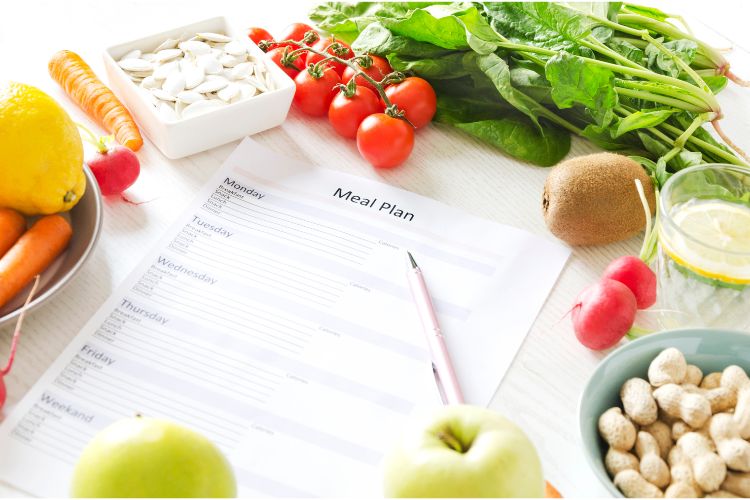 SEASONAL ROTATING MEAL PLAN FOR FALL – WEEK 3
Finding time to manage daily tasks and meet family responsibilities can be overwhelming. And let's not forget the added burden of planning and cooking meals every single day. It's not uncommon to find ourselves stuck in a tiresome cycle of preparing the same dishes week after week. Well, I've had enough of that madness! That's why I took the plunge and crafted a brilliant rotating seasonal meal plan that'll make your life so much easier. Let's kickstart the journey with our fabulous Fall rotating menus, complete with a handy shopping list, designed to transform your meal planning experience from chaotic to blissful.
WEEK 3 FALL MEAL PLAN
Sunday: Roasted Chicken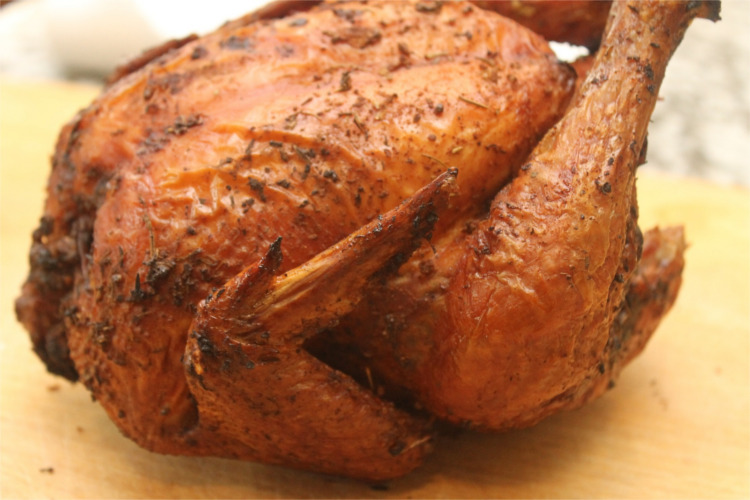 Indulge in a delightful roasted chicken on a cozy Sunday night. Accompanied by creamy mashed potatoes, a side of frozen corn, and biscuits, this heartwarming meal is guaranteed to satisfy all at your table. Best of all, it can be prepared in no time! Any leftovers can be frozen for later enjoyment as a delicious lunch or as a delightful dinner on Monday. Serves 8
Monday: Leftovers or a Quick Recipe
Busy Monday mornings can be overwhelming with school drop-offs and work deadlines. That's why we recommend two time-saving options: either enjoy the convenience of leftovers from Sunday's meal or whip up a quick and easy recipe.
Tuesday: Ham & Beans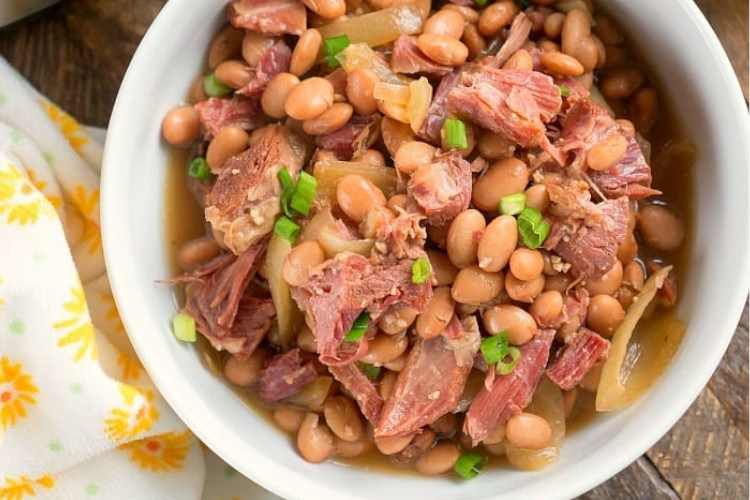 With just a little bit of planning before heading out in the morning, you can have a piping hot and delicious bowl of ham & beans (The Typical Mom) waiting for you when you get home. The rich flavors are the perfect complement to a simple salad and a crusty slice of homemade Artisan bread. This is the kind of meal that warms you up from the inside out and leaves you feeling satisfied and content. Serves 8
Wednesday: Spaghetti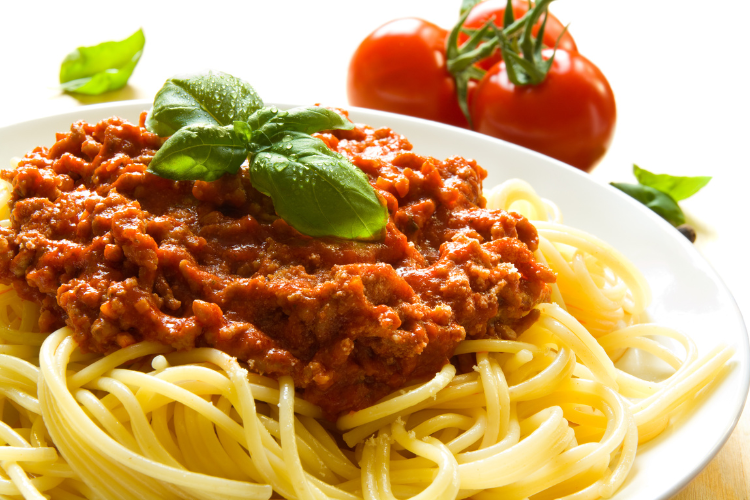 Craving a home-cooked meal? This super easy yet delicious spaghetti dinner with a homemade marinara sauce is the ticket. It's the perfect mid-week meal that everyone will love, and it takes less than 30 minutes to whip up. Serve it with a simple salad and some toasted garlic bread for a complete and satisfying meal. Serves 4
Thursday: Loaded Potato Soup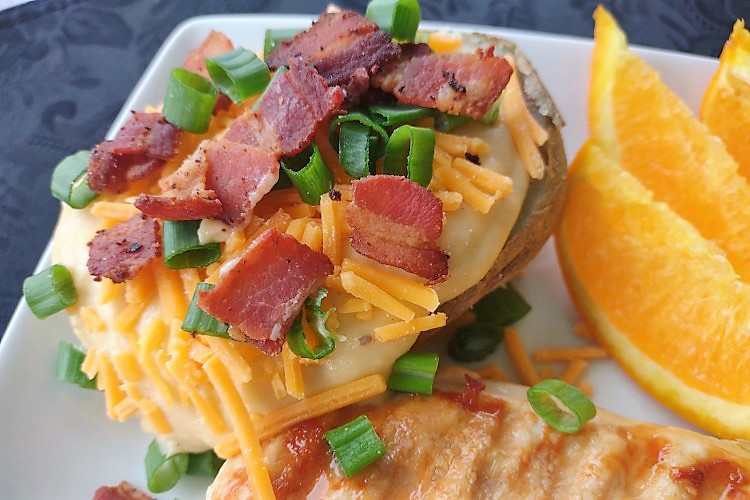 It's soup season and what could be better than a steaming hot bowl of loaded potato soup? It's not only hearty and delicious, but also nourishing. Among the many soups that we often make in our house, loaded potato soup is always requested. For a satisfying and balanced meal, I like to pair it with toasted bread (leftovers), and orange slices. Serves 6
Friday: Italian Chicken and Broccoli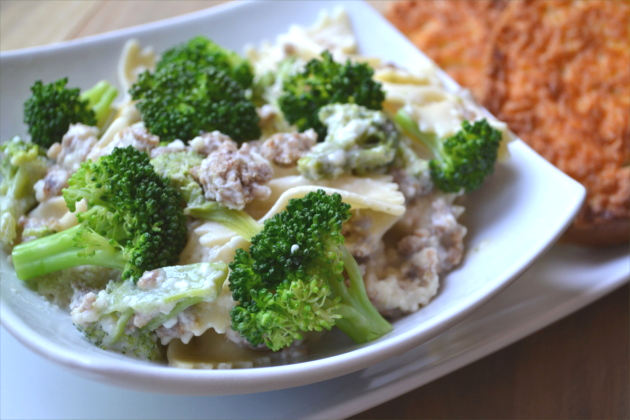 There's nothing quite like Italian Italian chicken & broccoli to cap off a long week. This dish is downright irresistible, the flavors are off the chart. Want to take this meal to the next level? Pair it with some Italian cucumbers for a refreshing contrast, or toast up some garlic bread to sop up every last drop of sauce. Serves 6
Saturday: Dine Out or New Recipe
Let's make Saturdays exciting by mixing things up! We can either go out for a delightful meal or get creative with a brand-new recipe. I would like to try my hand at making homemade pasta or making up a batch of homemade hamburger buns, then find a creative new way to enjoy them.
Dessert: Pumpkin Cranberry Bread Pudding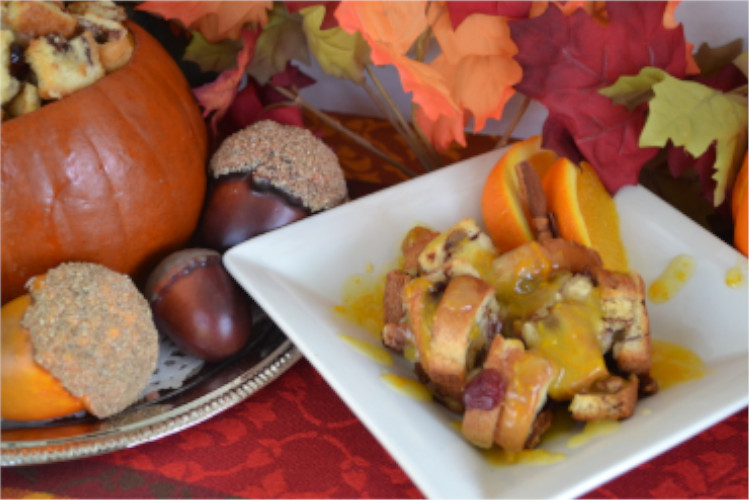 Indulge in the delightful Pumpkin Bread Pudding, a classic yet flavorful twist on traditional bread pudding. Infused with the warm, comforting flavors of fall. Not only is it a delicious dessert – it also doubles as a scrumptious breakfast, especially when topped with a buttery orange sauce. Serves 8
In conclusion, this season is the perfect time for us to slow down and get creative with delicious meals. By creating these four different menus and shopping lists we hope that it relieves some of your stress so you can take a moment to appreciate all that autumn has to offer. Plus, by testing out these recipes featuring seasonal ingredients, you are sure to discover some new fall favorites. See you next week for the final menu in our rotating fall meal plan!
Do seasonal tastes influence what recipes you choose to make during the fall months?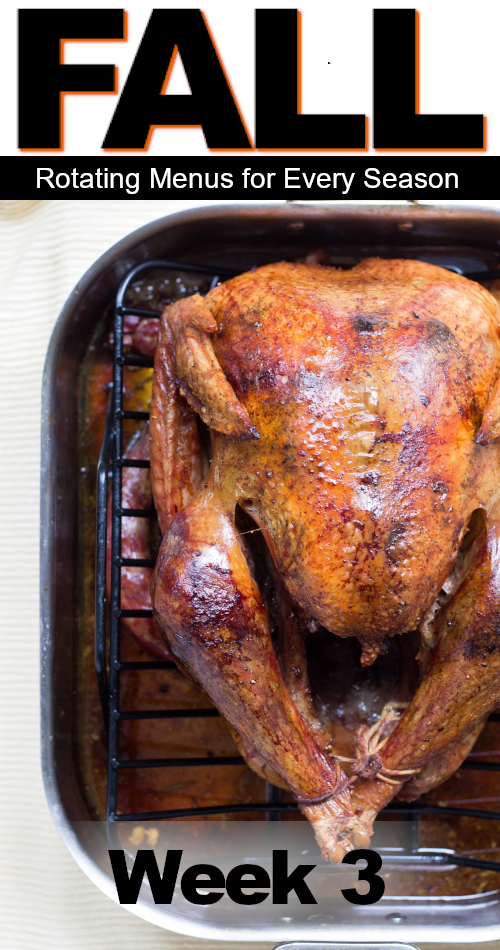 Disclosure: Some of the links in this post are affiliate links. If you click on the link and purchase the item, I will receive a commission. I only recommend products or services that I personally believe will add value to my readers. All opinions stated are strictly my own. Read our full disclosure policy for more information.