This post may include affiliate links. Read our disclosure policy for more information.
If I looked in your pantry I bet I would find a jar of pasta sauce? Most busy moms keep a jar or two on hand for a quick and easy meal. I know I have a couple of jars sitting in my pantry, they're there because I matched up some coupons with a sale and got them for less than a dollar each. Usually I make my own marinara sauce, sometimes from scratch, using only the freshest ingredients, but most of the time I use my cheap and easy recipe for a really tasty and inexpensive marinara sauce.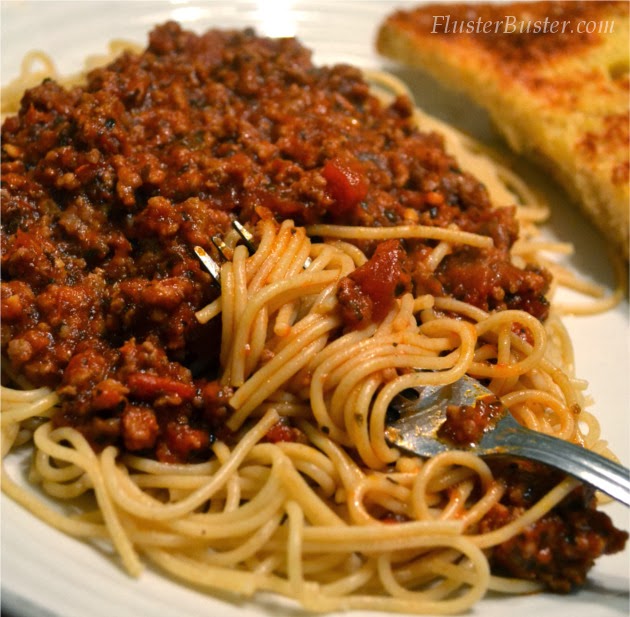 This week I'm not sharing with you a Feed 4 for 5 meal. Instead I want to share with you one of my tricks for making a semi-homemade pasta sauce that saves time and money. In an ideal world, I would have on an apron and on our fine china I would serve my family a homemade pasta sauce that I slaved over all day. Realistically, I'm the mom whose taking off her jacket as she's twisting the lid off of a jar of pasta sauce and serving it on paper plates. As much as I would love to save money by making my own pasta sauce, I just don't have that kind of time. As for the jar of pasta sauce, yea, it's quick and easy, but my wallet feels it every time I open a jar. To have the best of both worlds, cheap and easy, I came up with this semi-homemade version that tastes amazing and can be used in several recipes.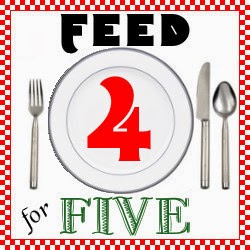 Marinara Sauce
      Prep Time: 2 Minutes                    Cook
Time: 15 Minutes                    Yields: 3-1/2 cups                   Category:
Make Don't Buy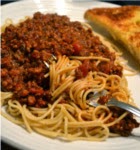 Ingredients
1 can (28 ounces) tomatoes, crushed ($0.79)
2 cloves garlic ($0.08)
2 tablespoons Italian seasoning ($0.14)
1 tablespoon olive oil ($0.10)
Salt and pepper
Instructions
1.
Combine all of the ingredients in a medium saucepan and simmer
for 15 minutes.
2.
Serve over your favorite pasta, as a pizza sauce, as a dip, or
soup base.
*Can be stored in the refrigerator for one week or froze for up to 6 months.

Cost = $1.11 ($0.32/cup)
Cost Breakdown
Crushed Tomatoes – (28 ounce can for $0.79) purchased from a discount grocery store.
Garlic – (1 head for $0.49) purchased from our neighborhood grocery store.
Italian Seasoning – (1.23 ounces for $0.99) purchased from a discount grocery store.
Olive Oil – (12 ounces for $2.39) purchased from a discount grocery store.


Savings Tip: 
Start a price book and begin tracking items that you buy on a regular basis. Both grocery and drugstore items go through a predictable price cycle. Usually once every six to eight weeks you'll find the items at their lowest price point. This is when you will save the most money and should stock up. Buy enough of the item to last you for the next six to eight weeks, which will carry you until the item reaches it's lowest price again. Knowing the sale cycle of the items that you buy on a regular basis will help you to save 100's of dollars a year.
Do you have any cheap and easy recipes?
Bon Appetit on the Cheap!