This post may include affiliate links. Read our disclosure policy for more information.
Taking care of your clothes properly keeps them looking great for years to come. Following these simple laundry tips will save you both time and money; you'll be using less energy, less water and detergents and your clothes will look so good that you'll be spending less on your wardrobe.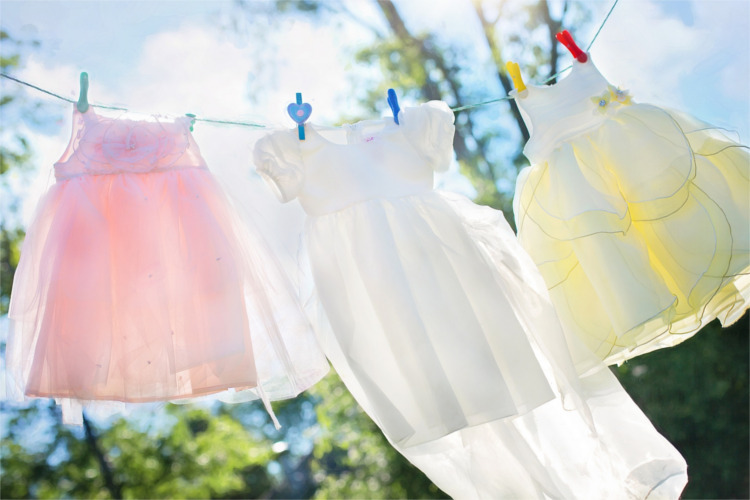 I really enjoy solving everyday problems, especially the ones that cost me money or eat away at my time, laundry seems to do both. One way that I've found to resolve both of these issues is by taking proper care of our clothing.
Some of my favorite laundry tips are ones I've been using for years. It's surprising how much of a difference incorporating these simple tips into your laundry routine can make. You end up spending considerably less time doing laundry, which means you'll spend less on detergents, water, gas and electric. However, the best part is that you'll be spending less on clothing because your clothes look so good that you won't need new ones.
DARK CLOTHING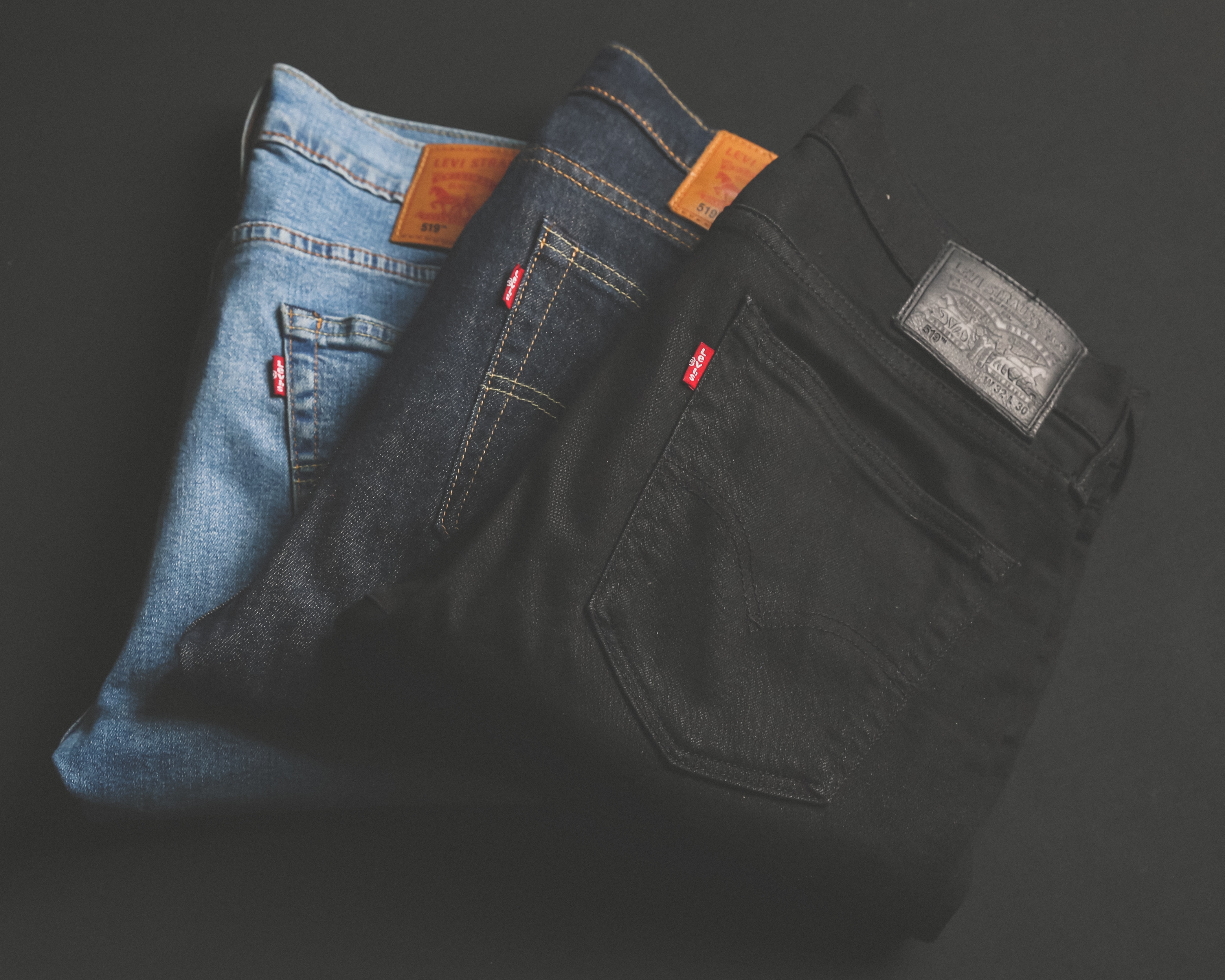 Tired of your dark clothes fading? There are a few tips that you can start today that will help preserve that deep, dark color. The first is turning your clothes inside out before washing. This simple task minimizes the friction of the clothing rubbing against each other in the washer and dryer. The friction causes the fibers to break down, which in turn causes fading.
Water temperature also plays a huge roll in preserving the color of clothes. Hot water is a definite no-no when it comes to dark clothing, you want to always wash them in cold water. Hot temperatures cause the dyes to fade and bleed which will quickly turn your favorite black shirt into your least favorite gray shirt.
Saving Money: Set your washers rinse cycle to cold. Using a hot or warm rinse cycle accomplishes nothing, except for raising your heating bill.
TO WASH OR NOT TO WASH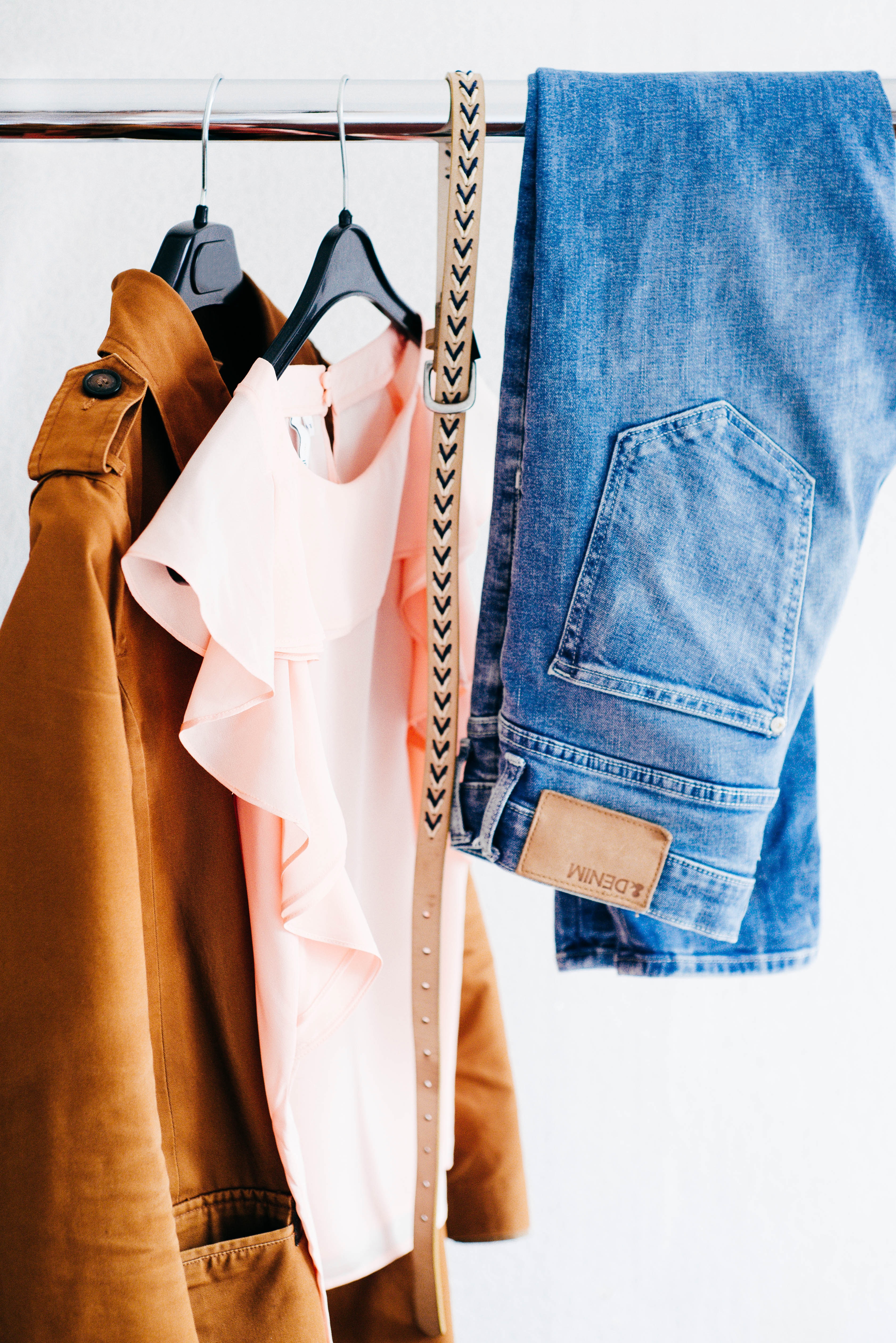 Do hampers (laundry baskets) have a bottom? If they do I don't think I've ever seen it. I can do load after load and there are still clothes waiting to be washed. Unfortunately this is something that we all suffer from, but we don't have to. We are actually doing more laundry than we should and our clothes are paying the price.
Surprisingly, most of the things that we wear get more abuse from the washer and dryer than they do from us wearing them. Many of the things that we do wear can be worn several times before they actually need to be washed. This not only saves us from being a slave to our laundry but extends the life of our clothes.
So, the next time you go to toss something in the hamper, ask yourself "does this really need to be washed?".
SWEATERS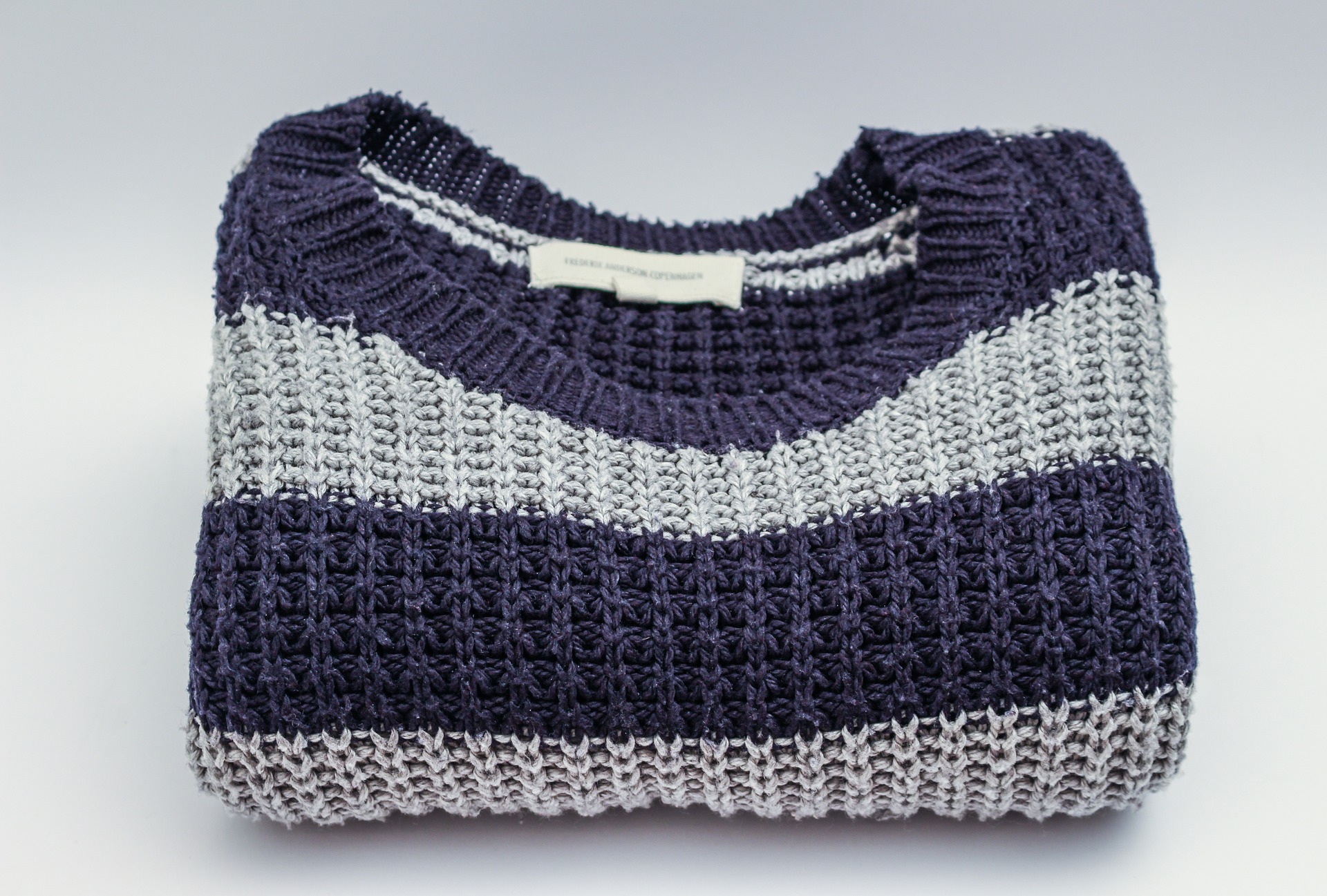 Do you own any cashmere, angora or wool sweaters? Than you need to protect your investment by caring for them properly. Sweaters are one of those items where less is more when it comes to cleaning, so clean them as little as possible and they will last a long time.
To avoid over cleaning, follow these simple steps:
Wear a short sleeve t-shirt underneath, this will protect the sweater from body oils, perspiration, perfumes and deodorants.
Spot clean when possible by using a stain solution to treat spills and stains, this will help you avoid washing the whole sweater.
When it needs to be cleaned, turn the sweater inside out, before:
Dry cleaning – this is acceptable but avoid using a dry cleaner to often, the chemicals that they use are rough on the fibers.

Machine washing – this is another acceptable option but you must use a mesh bag, the gentle cycle, a mild detergent and cold water for the best results.

Hand washing – this is the best option for cleaning your sweaters and is fairly simple. To get the best results be sure to use cold water and a mild detergent. Skip soaking, give it a quick swirl in the sudsy water and then a quick swirl in clean rinse water.

Drying – lay the wet sweater flat on a clean towel, roll the sweater up in the towel, press to remove excess water. Repeat with another dry towel, then lay out flat to air dry on a dry towel or a tiered drying rack.
LINE DRY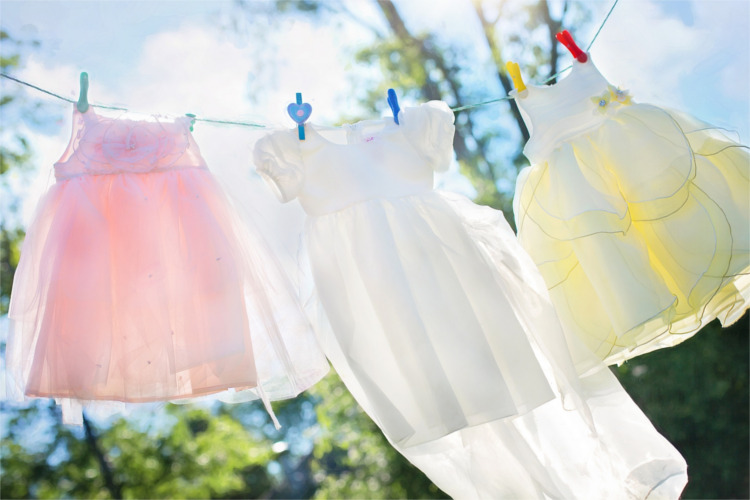 There's not a fresher smell then clothes that have been dried outside. It's not just the smell that is so appealing though, it's the fact that it's a lot less harsh on your clothes. The dryer tends to cause friction, by the clothes rubbing against each other, and that friction causes the fibers of the clothes to break down.
During the winter months or if you don't have a place for a clothes line, you can use a foldable drying rack. If you're worried about having space for the rack, the bathtub is a great place to set it up for a few hours.
Caution: Avoid hanging dark colored clothes directly in the sun, the UV rays from the sun will cause the garments to fade.
IRONING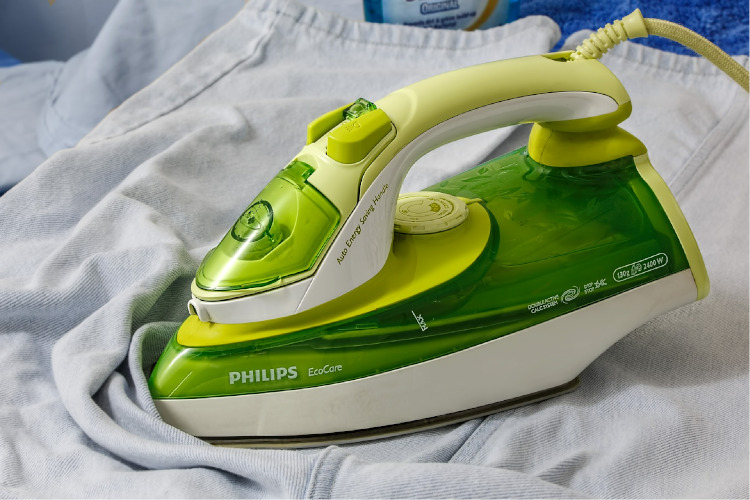 I'm sure everyone has done a little ironing at some point in their life and then there are those of us who have had way more then there fair share. Whether you do a little or a lot of ironing there are some things that you should keep in mind if you want your clothes to last longer:
If you are using a steam iron be sure to use distilled water to prevent stains.

For delicate and dark fabrics, turn them inside out before ironing, then place a damp cloth between the iron and the garment. This will keep the heat of the iron from scorching and fading the clothes.
Fluster Buster:

To avoid frustration and make life easier, use a sturdy ironing board along with a high quality pad and cover.
Helpful Tips To Save Even More Money
✔ Carry a stain remover pen in your purse. This will allow you to treat the stain as soon as it happens.
✔ Avoid dry cleaning to often. Dry cleaning uses harsh chemicals which is rough on the fabric.
✔ Invest in quality hangers. Plastic and wire hangers tend to stretch out the garments.
✔ To extend the life of your delicates, wash them in a mesh laundry bag. These bags will keep your delicates from getting snagged in the washer and dryer.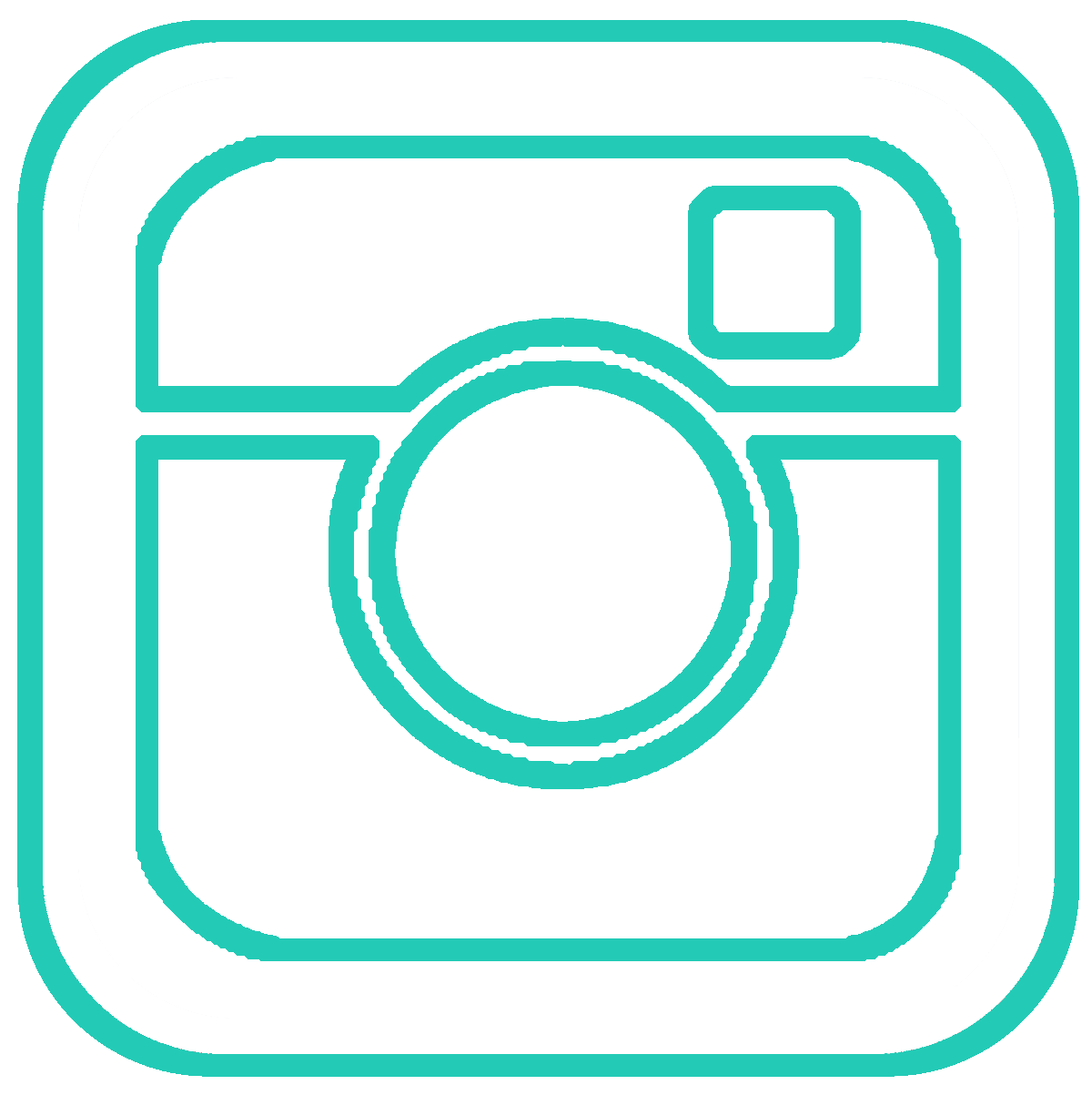 Giving This a Try? Take a quick pic and share it on Instagram. Then, tag it with @flusterbuster so we can check it out. 
_______________
MORE INSPIRATION