This post may include affiliate links. Read our disclosure policy for more information.
Homemade Plant Food that gives you results that are similar to Miracle-Grow. This DIY Project only takes a couple of minutes and a few simple ingredients all of which will produce some really lush plants.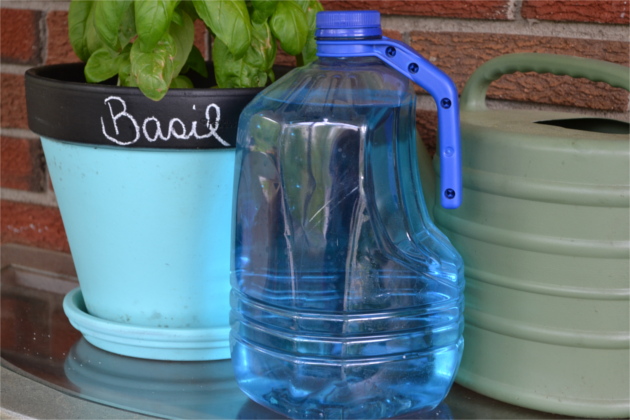 Plants are living organisms and need to be fed in order to survive. There are several unconventional ways that you could give your plants the nourishment they crave, like using tea, coffee, milk or even coke. They all do a pretty good job, but they don't hold a candle to fertilizers like Miracle-Grow. Fertilizers like this can get pretty pricey, at least more pricey than those cheap unconventional methods. That's why making it your self is the way to go.
Homemade Plant Food
Ingredients:
1 gallon water
4 tablespoons Epsom salt
4 teaspoons baking soda
2 teaspoons ammonia
4 drops blue food coloring (optional)
Directions:
1. Mix all of ingredients together in a gallon size jug.
2. Use once a month by combining 1 cup of the mixture with 1 gallon of water.


Products Featured in this Project:
(may include affiliate links)

Disclosure: Some of the links in this post are affiliate links. If you click on the link and purchase the item, I will receive a commission. I only recommend products or services that I personally believe will add value to my readers. All opinions stated are strictly my own. Read our full disclosure policy for more information.