This post may include affiliate links. Read our disclosure policy for more information.
DIY Wooden Plant Pokes – A fun and simple DIY project that both you and the kids will enjoy.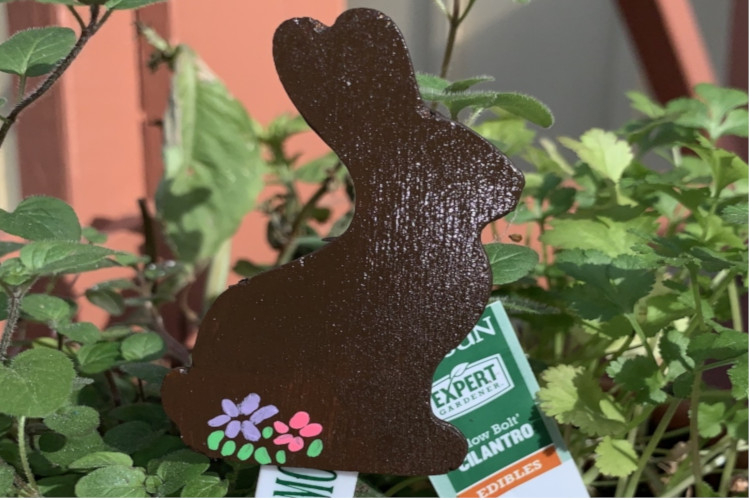 I've been charmed and inspired by all the faux chocolate bunnies used in home decor this spring. My fellow bloggers and Pinteresters have invented smart ways to decorate with real chocolate bunnies too. In the spirit of chocolate bunny creativity, I made some Wooden "Chocolate Bunny" Plant Pokes this week. It's enjoyable to make small, decorative items that will be appreciated by discerning eyes.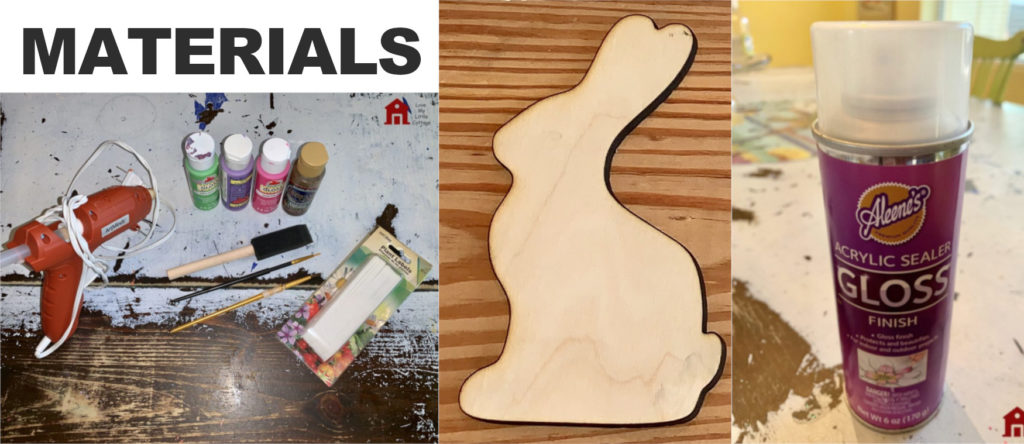 MATERIALS NEEDED:
glue gun and glue sticks

3" wooden chocolate bunnies- order yours here

plastic plant labels

American acrylic Asphaltum

Apple Barrel acrylic Bright Green 20361E

Apple Barrel acrylic Petunia Purple 20226

Apple Barrel acrylic Pure Pink 20346E

1" sponge brush

small round brush

liner brush

acrylic gloss spray sealer
INSTRUCTIONS:
Step 1 – Paint your bunnies with Asphaltum using the 1" sponge brush. Let the paint dry between coats. You can rush things along with a hair dryer.
Step 2 – Paint the flower petals, using Petunia Purple and Pure Pink, with the small round brush. Rinse your brush, then paint the grass with Bright Green. I followed a tutorial from Lisa S. Over at Fresh Vintage. Her chocolate bunny tutorial brought in flowers and grass to keep the bunnies from looking so plain. You can read her original post here.
Step 3 – Once the bunny is completely dry, plug in that handy glue gun. Apply the hot glue to the back of the bunny, then place the plastic plant label. Remember, you want all of your projects to look just as nice as the front when you turn them over.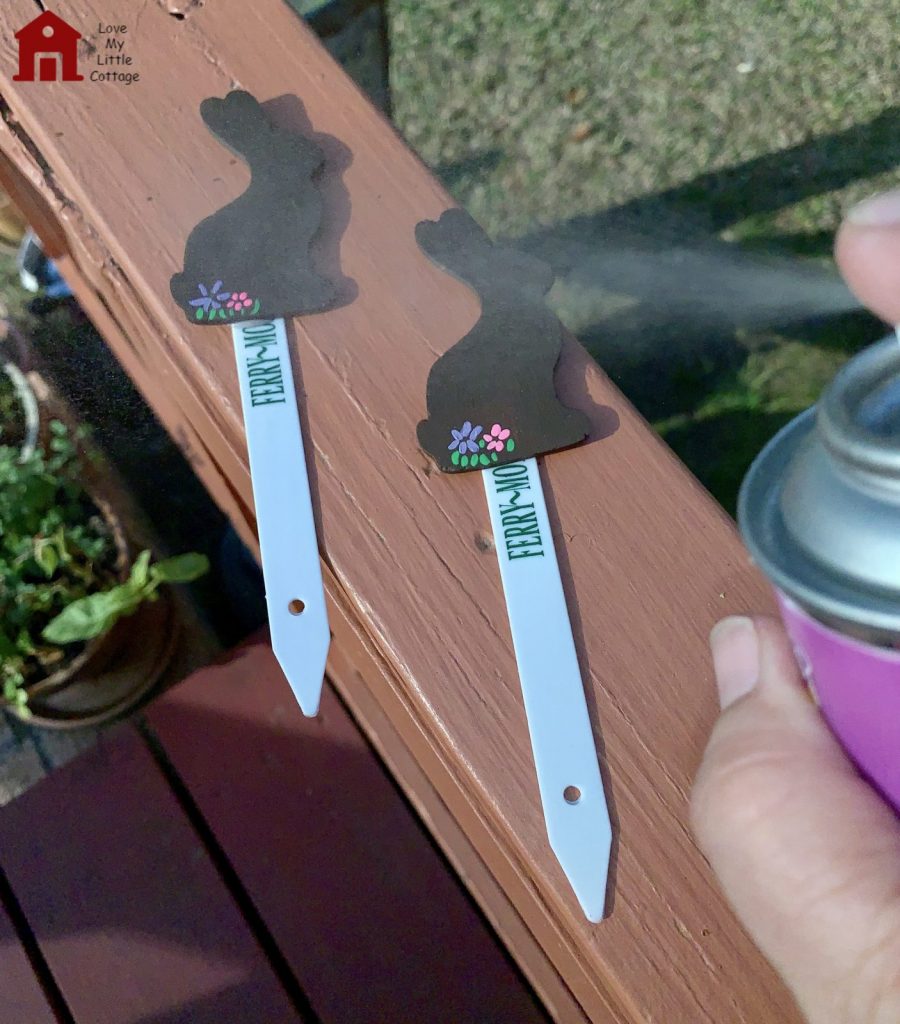 Step 4 – Take your Chocolate Bunny Pokes outside. Spray acrylic gloss sealer to give your bunnies some shine, and protect them from the elements.
You're all finished! It's time to put those gorgeous little bunnies into your plants.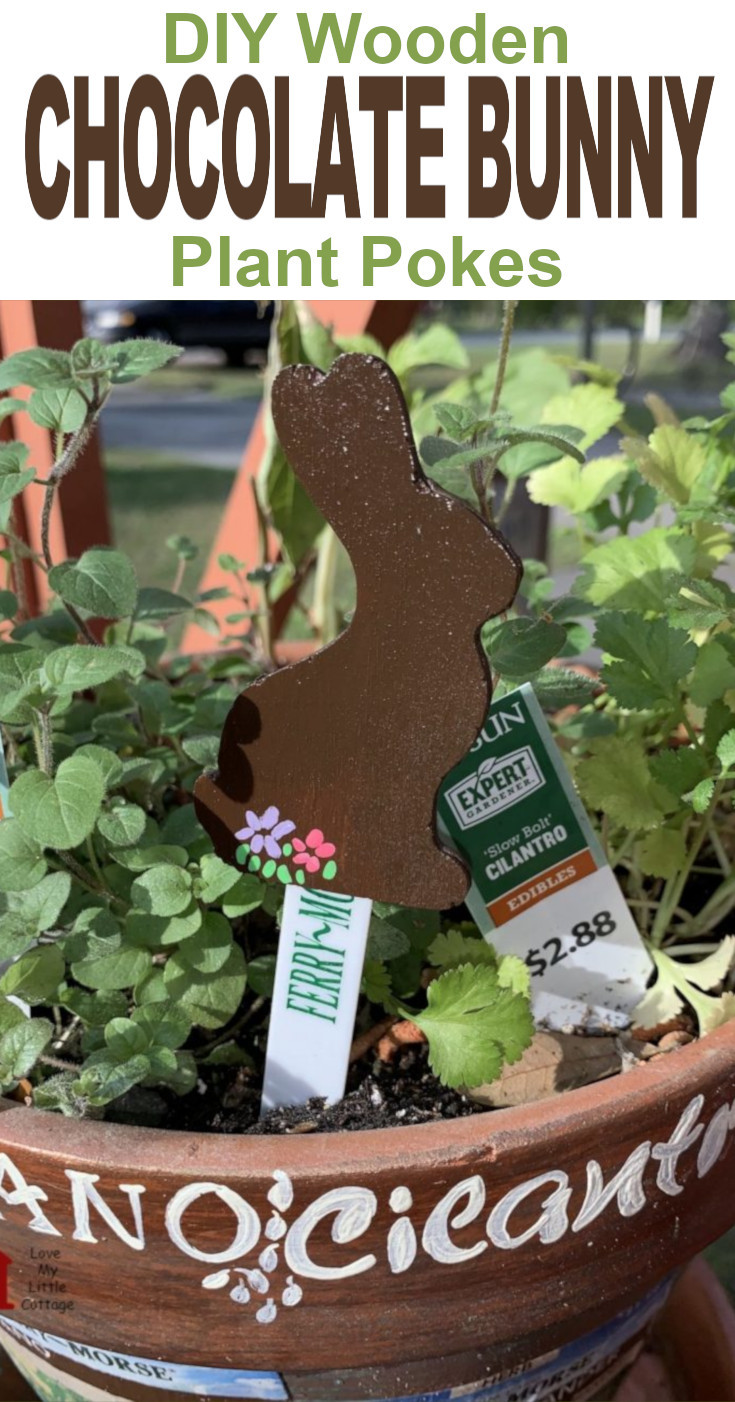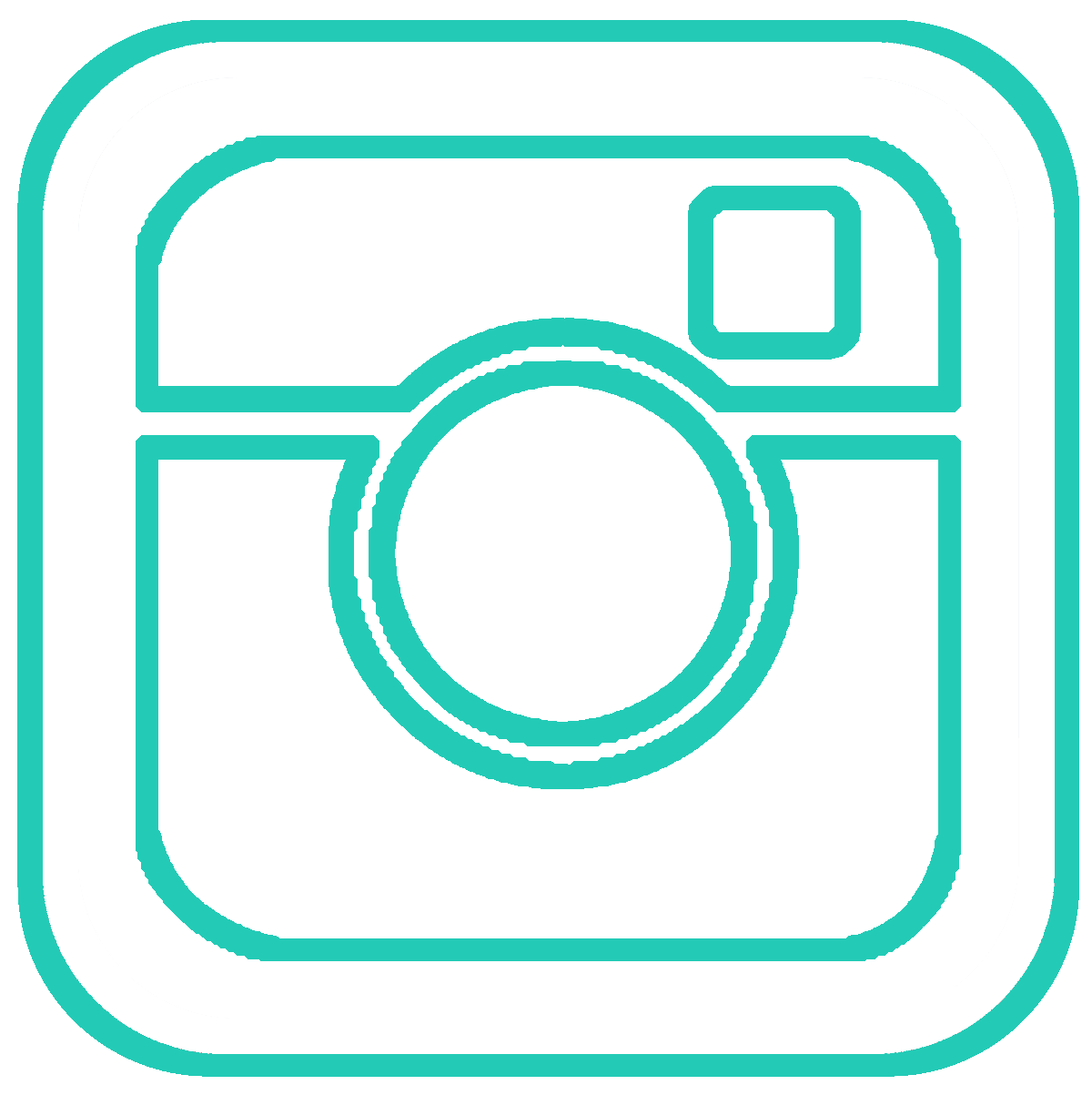 Are you making this?  Take a picture and tag it on Instagram with @FlusterBuster and @kristaschubert so we can see how it turned out.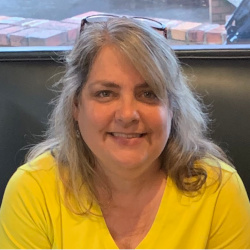 Happy Spring! Kristie
Passionate about all things domestic, as a Christian wife and homeschooling mother of 5 children, I am especially interested in encouraging stay-at-home moms, one-income families, and cottage dwellers of all kinds. I love DIY projects, sewing, decorating, cooking, and collecting and selling vintage dishes. Read More…
If you enjoyed this post, subscribe to Love My Little Cottage here, and receive every post by email.
RECENT LOVE MY LITTLE COTTAGE POSTS
RELATED POSTS
Disclosure: Some of the links in this post are affiliate links. If you click on the link and purchase the item, I will receive a commission. I only recommend products or services that I personally believe will add value to my readers. All opinions stated are strictly my own. Read our full disclosure policy for more information. 
originally posted: 4/5/2019