This post may include affiliate links. Read our disclosure policy for more information.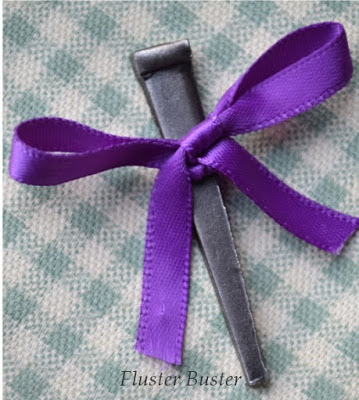 Easy Easter Crafts: Lent Pocket Reminder
What is Lent?
Lent is the 40 day period (excluding Sunday's) between Ash Wednesday (February 26, 2020) and Easter. This is a period of time when Christians take time to reflect on the passion, death, burial and resurrection of Jesus Christ.
How is it celebrated?
By observing a period of self-sacrificing, fasting, reflection, repentance, moderation and/or spiritual discipline. In our home, we each choose one thing that we love and give it up (sacrifice) for Lent. When I was young we always gave up meat for Lent, since Sunday's are not included in the 40 days we would have meat on Sunday's.
Every year during the Lent season I like to carry a little reminder of the sacrifice that was made for me. This started out as something that I did for myself and now I share it with as many people as I can. This is a very quick and inexpensive project that makes a huge impact on people.
Supplies
Hard cut Masonry Nails
Ribbon
Rubber Cement
Place a drop of rubber cement on the nail where the bow will be attached, then simply tie a bow around the nail.
*I used purple ribbon because it represents royalty.
I carry mine in my wallet throughout Lent and throughout the year. It is an emotional reminder of the cruel and painful death that Jesus suffered on my behalf. I make a few hundred of these every year to be handed out at church on Ash Wednesday as well as to people I come in contact with throughout the season.
I wrote this post a few weeks ago and some how forgot to post it. Although it makes a huge statement when given out on the first day of Lent it can still act as huge reminder when given throughout the season.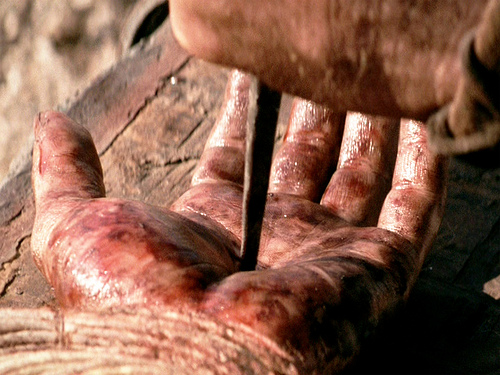 Picture from: Captivated by Christ
Jesus is:
The Reason for the Season


Disclosure: Some of the links in this post are affiliate links. If you click on the link and purchase the item, I will receive a commission. I only recommend products or services that I personally believe will add value to my readers. All opinions stated are strictly my own. Read our full disclosure policy for more information.