This post may include affiliate links. Read our disclosure policy for more information.
DIY Cornstarch Clay Garden Stakes – a fun and whimsical way to label your plants. This DIY project is super easy to do and fun for the whole family.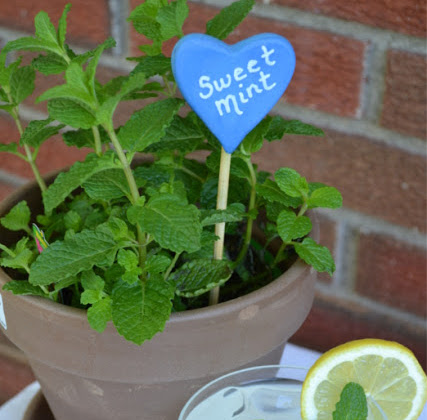 Did you see my post 37 Uses for Cornstarch? It's a pretty amazing list! One of the items on the list that stood out for me was making your own clay. I knew that you could make your own play dough using cream of tartar, but I had no idea that you could make clay. When I discovered this all kinds of crafty ideas started swimming around in my head.
For several weeks I have been on the hunt for some bright colored, whimsical garden stakes that would stand out among the green foliage. Much to my fluster-ation, I haven't found what I was looking for. However, this clay recipe gave me a brilliant idea, I'll make my own.
This was really easy and inexpensive to do. I think that they turned out pretty darn cute too!
DIY Cornstarch Clay Garden Stakes
Step 1 – Clay
You can either buy the clay or use Homemade Clay with ingredients you probably already have in your kitchen.
Step 2 – Rolling & Cutting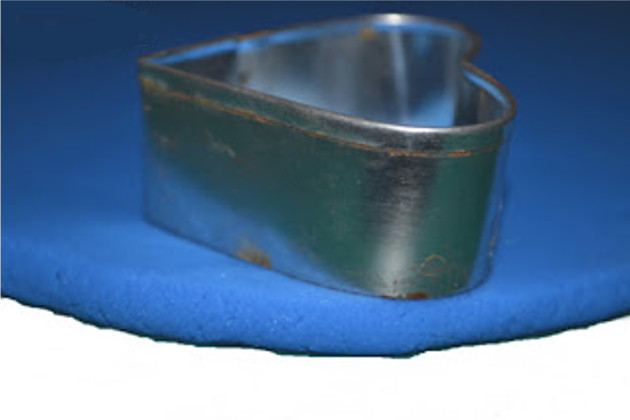 It's important not to make the clay to thin. I rolled mine out to about 1/4-inch thick. If the clay is to thin you won't be able to insert the skewer and it could crack when it is curing. If the clay is on the sticky side you may want to dip your cookie cutter into cornstarch before cutting.
Step 3 – Skewering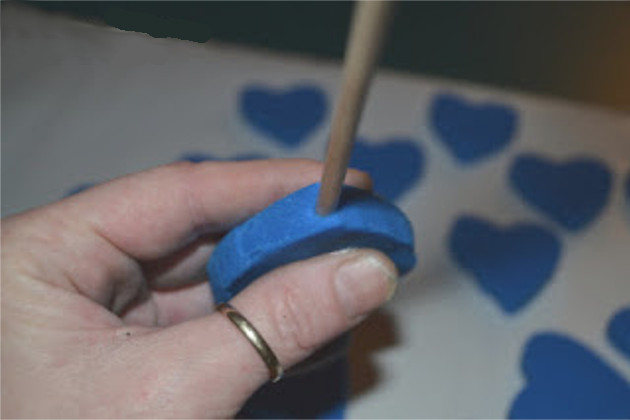 Before the clay begins to harden carefully insert the skewer.
Step 4 – Curing
I cured mine in the oven because I wanted to start on the project right away. However, if you're more patient than I am, you could let them air dry overnight. (see recipe for directions).
Step 5 – Sanding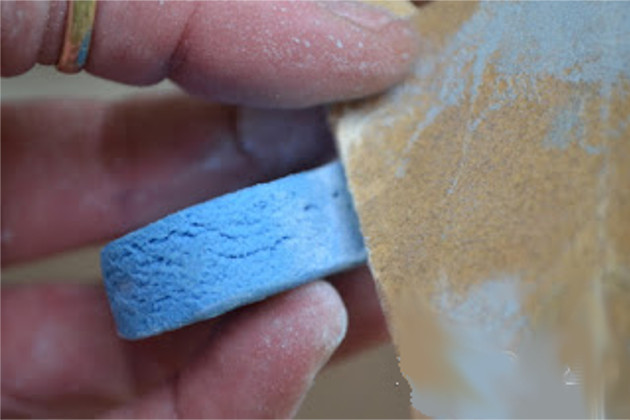 Using fine sandpaper, I used 150 grit, smooth away the rough texture and edges. When your done sanding wipe away the dust with a damp rag or a tacky cloth.
Step 6 – Labeling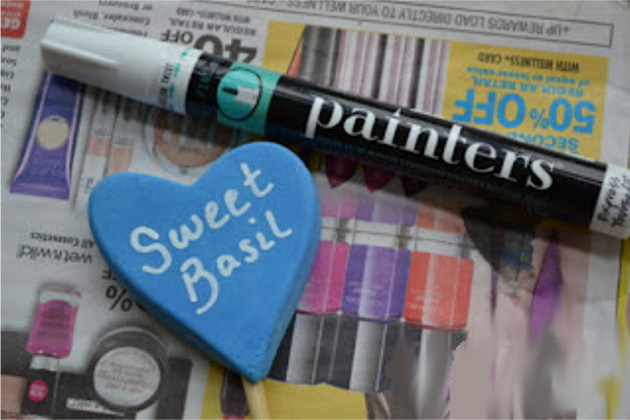 Using the paint pen label the stakes with the name of the plant.
Step 7 – Sealing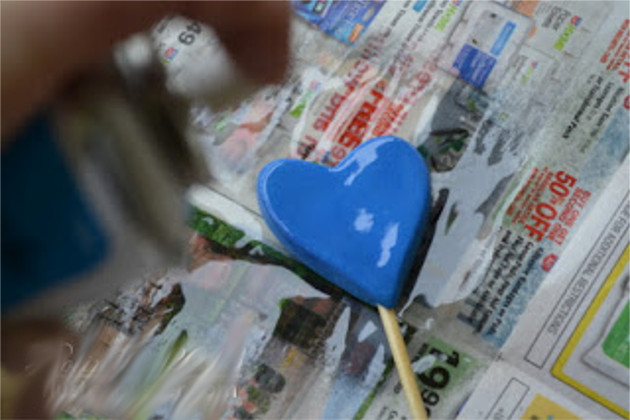 The clay is very porous and needs to be sealed before exposing them to the weather. Spray the clay with 1-2 coats of Acrylic Sealer, being sure to spray the wooden skewer as well.
Products Featured in this Project:
(may include affiliate links)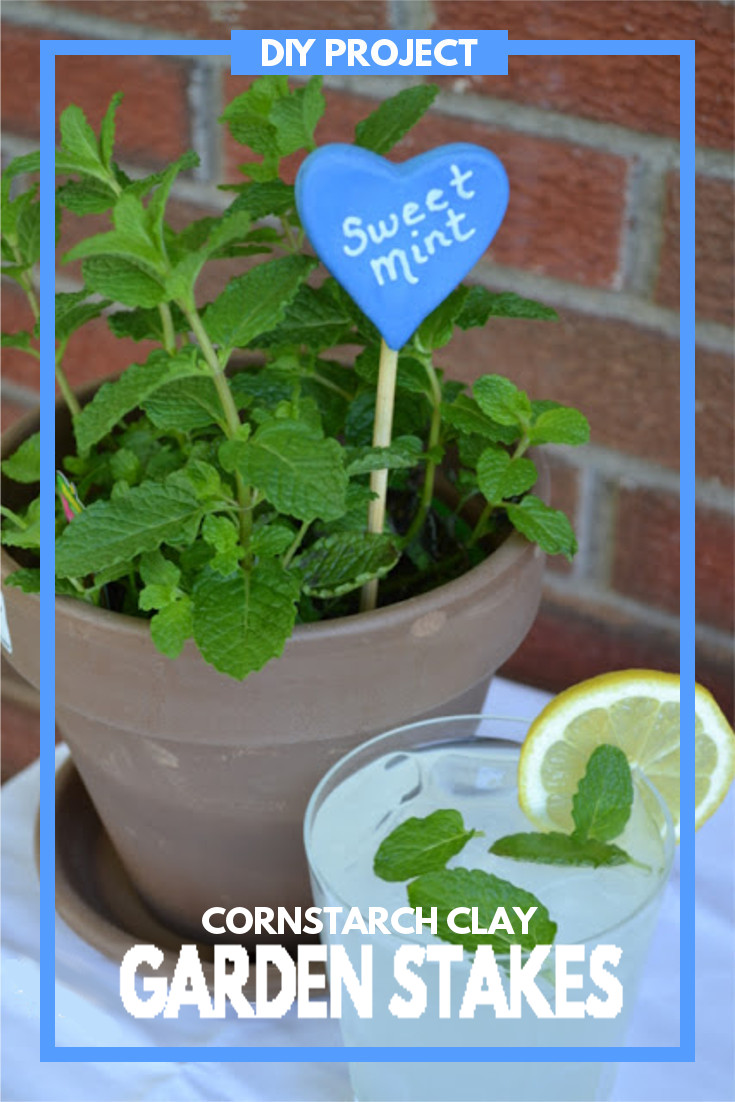 Disclosure: Some of the links in this post are affiliate links. If you click on the link and purchase the item, I will receive a commission. I only recommend products or services that I personally believe will add value to my readers. All opinions stated are strictly my own. Read our full disclosure policy for more information.