This post may include affiliate links. Read our disclosure policy for more information.
Chickens and their eggs were very important during WWII, they were the main source of protein in many diets, due to the red meat shortage. The "Waste Not, Want Not" attitude that sprung from this era lead to a variety of unusual uses for chickens and eggs. This weeks WWII household tips celebrates all of the creative ways that our mother's and grandmother's used every part of the egg.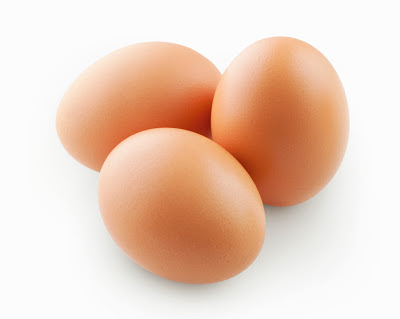 Image From: Kids Blog
I love doing this series, not just for all of the wonderful things that I'm learning and incorporating into my life, but because I'm learning so much about my family and our history. For instance, I just learned that during WWII my grandmother raised chickens, a fact I didn't know. I also learned that my aunts and uncles were responsible for cleaning the chicken coop and one of them, I'm not naming which one, would cleverly get out of doing the work. My aunts and uncles gave him the nickname of Tom, after Tom Sawyer and he has been living with that nickname ever since.
Health
Always consult a doctor before using eggs as a treatment
Acne – to treat, add a couple of crushed egg shells to a cup
of apple cider vinegar. Let it sit for a few days and then apply the mixture to
affected area.
Bruises – for quicker healing, rub a warm hard boiled egg on
the area.
Cuts – to make your band-aid, use the membrane from a hard
boiled egg.
Beauty
Face – for cleanser that smooths skin, beat 2 egg whites
with 1 teaspoon of water.  Wash your face
with the mixture and rinse.
Face – to moisturize, beat 2 egg yolks with 1 teaspoon of
water. Wash your face with the mixture and rinse.
Face – to reduce puffiness, beat 2 egg whites with 1
teaspoon of water. Wash your face with the mixture and rinse.
Face – for smaller pores, beat 2 egg whites with 1 teaspoon
of water. Wash your face with the mixture and rinse.
Face – to tighten skin, apply egg whites to the skin. Allow
them to dry then rinse.
Hair – to condition dry hair, beat 2 egg yolks and 1
tablespoon of olive oil together and apply to wet hair. Lather and let it
remain on hair for  20 minutes and rinse
with warm water.
Cleaning
Leather – to clean, scrub the leather with egg whites and
wipe clean with a damp cloth.
Pans – to clean, make an abrasive using ground egg shells
and soapy water.
Thermos – to clean, place crushed egg in the thermos
along with a little soapy water. Close and give it several good shakes. Rinse.
Miscellaneous
Candles – to mold, pour hot candle wax into a hollowed out
egg shell and add a wick. Once the wax sets remove the shell.
Chicken Feed – as a supplement, add powdered egg shells to
their feed.
Coffee – to remove bitterness, add crushed egg shells to the
coffee grounds before brewing.
Dogs – for a calcium supplement, bake egg shells in a low
temperature oven for 30 minutes. Crush the shells and add to your dog's food.
Dogs – for a shiny coat, add a scrambled egg to their food
once a week.
Edible Paint – to make your own, mix 1 egg yolk with ½
teaspoon of water and a few drops of food coloring. Paint your pastries before
baking.
Garden – to keep cats from using it as a litter box, spread
crushed egg shells around the garden.
Garden – to protect plants from snails and slugs, spread
crushed egg shells around the plants.
Glue – to make your own, use egg whites as a glue for paper
projects.
Paste – to make your own, mix together egg whites, water,
flour, sugar and some alum.
Plants – to add nutrients, water your plants with the water
from making hard boiled eggs.
Plants – to fertilize, add crushed up egg shells to the hole
before planting. Sprinkle the plants with crushed egg shells every couple of
weeks.
Seed Starters – to start new plants, remove the membrane
from the shell and poke a hole in the shell drainage. Fill the shell with soil
and plant your seeds. Once the seeds have begun to sprout they are ready for
planting, break the shell and plant. The shell will add nutrients to the plant.
What unique household tips do you have for using eggs?
* If, by some small miracle, you worked at Amway in Ada, MI in the 1980's and were the person my mother loaned the notebook to, please Contact Me. The notebook is a small (aprox. 6″x9″) black leather, 3-ring binder, and contains hand drawn patterns (teddy bear), recipes and household tips and tricks. It would mean so much to my family to have it back.