This post may include affiliate links. Read our disclosure policy for more information.
An easy recipe for a delicious, slightly tangy biscuit that is light and fluffy on the inside, firm and brown on the outside, with a scrumptious crispy bottom. Only 3-ingredients needed! Serve for breakfast with some sausage gravy or whip up a batch to serve with dinner.
This is a super easy recipe for Southern Fried Buttermilk Biscuits, it only requires 3-ingredients.  If you love a slightly tangy biscuit with a golden crispy crust and a light and fluffy center, then you should try grandma's biscuit recipe, it will quickly become a favorite.
Prep Time: 10 min     Cook Time: 20 min     Total Time: 30 min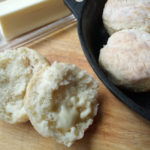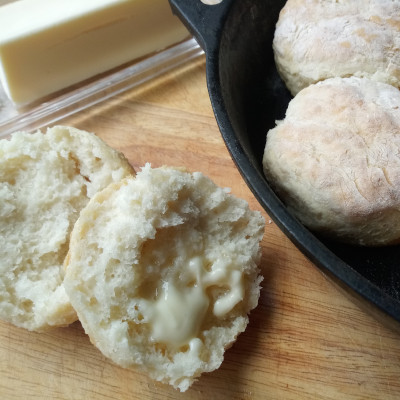 If you're looking for some serious comfort food, Simple Oven Fried Biscuits will be your best friend. With a few ingredients and minimal effort, these delicious treats are sure to become one of your new go-to's — even the Pillsbury Doughboy might have something to worry about!
Years ago, under the guidance of my husband's grandmother, I discovered a recipe that has remained part of our family since we first married. This dish is not only delicious but also surprisingly easy to prepare – perfect for busy weeknights!
I had an eye-opening moment recently when I was putting together my weekly budget friendly meal plan.I realized that even though my grandmother's biscuits are a family favorite, her recipe has never been revealed. What amazed me most was how straightforward yet delicious it is; using just basic ingredients and minimal cost, she hones in on the key flavors with perfect precision! Anyone who tries them can't get enough of their incredible taste.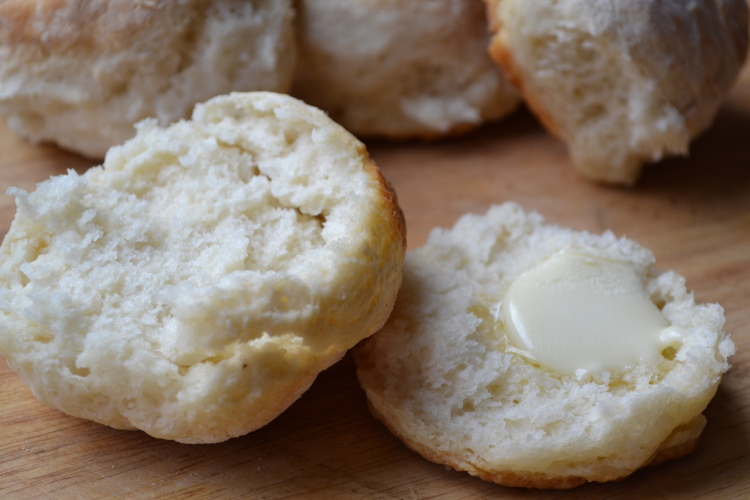 SOUTHERN FRIED BUTTERMILK BISCUITS
INGREDIENTS
Using only basic elements and a hint of affection, Southern cooks can conjure up glorious biscuits with nothing more than three simple ingredients and the warmth of an iron skillet.
Flour: Self-rising flour, is what makes these biscuits so darn easy. We're lucky enough to be able to buy self-rising flour at the store, but grandma use to make it herself, in bulk, probably because she served biscuits at almost every meal.
Liquid: Buttermilk is what gives these biscuits that authentic Southern flavor, but you can also use milk. However, the buttermilk has a tangy, buttery flavor, somewhat similar to the taste of sour cream, it's what makes these the most delicious biscuits you'll ever have.
Fat: I've seen grandma use all kinds of different types of fat in her biscuits, lard, bacon fat, and shortening. I prefer using shortening, but I have to say the bacon fat does add a really good flavor to the biscuits.
HOW TO SERVE FRIED BUTTERMILK BISCUITS
These biscuits can be served any time of day. They are great with a little jam, or topped with egg, cheese, and sausage, for breakfast. For lunch, they can be topped with your favorite deli meat, some cheese, and a little mustard. And of course, for dinner, they are amazing with just a bit of melted butter or used for soaking up gravy.
HOW TO STORE
Not that there will be any leftovers, but in case there are, store them in an airtight container or a Ziploc bag. They will keep for about 2-3 days
HOW TO REHEAT
To reheat, wrap the biscuit in a damp paper towel and heat in the microwave in 10-second intervals.
ADD-INS (OPTIONAL)
If you would like to kick up the flavor here are some things you can try:
For a more buttery-flavored biscuit, use butter as your fat.
For Buttermilk-free biscuits, replace the buttermilk with milk. Milk is considerably thinner than buttermilk so you won't need to use as much.
Do you like this recipe? Please leave us a star rating in the comments below, and share it on social media. We would really appreciate it!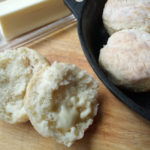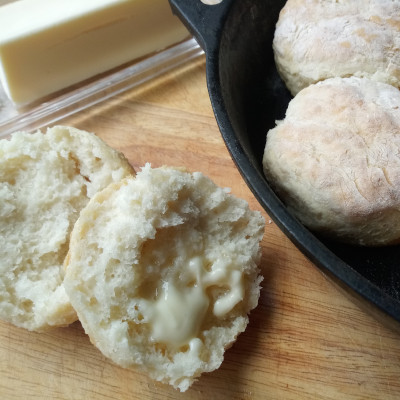 Print Recipe
Southern Fried Buttermilk Biscuits
Oven Fried Buttermilk Biscuits are a southern favorite, with a slightly tangy flavor, a golden crispy crust and a light and fluffy center.
Ingredients
3

cups

self-rising flour

6

tbsp

shortening

1 ½

cups

buttermilk
Instructions
Preheat oven to 450°F. Place 2 tablespoons of shortening in a 12-inch cast iron skillet. Place the pan in the very bottom of the oven for 5 minutes.

In a large bowl, combine 3 cups of self-rising flour and 4 tablespoons of shortening. Using a pastry cutter and working as fast as possible, cut the fat into the flour until mixture looks like crumbs.

Make a well in the center and add the cold buttermilk. Stir just until the dough comes together, over working the dough will cause the biscuits to become tough.

While the dough is still in the bowl, lightly sprinkle the top of the dough with flour. Dip a 2-inch biscuit cutter in flour and using the sides of the bowl cut out the biscuit. Place in hot cast iron pan.

Place pan directly on the bottom of the oven, bake for 10 minutes. Move pan to the center rack of the oven and bake an additional 10-15 minutes or until the tops become golden brown.
Notes
▪ For a more buttery flavored biscuit, cut 4 tablespoons of  butter into your flour instead of shortening. 
▪ For a bacon flavored biscuit, cut 4 tablespoon of bacon grease into the flour instead of shortening. 
▪ For non-buttermilk biscuits, replace the buttermilk with milk. Milk is considerably thinner than buttermilk so you won't need to use as much.
Nutrition
COOKING TIPS
Make Self-Rising Flour: In a small bowl thoroughly whisk together, 1 cup of all-purpose flour, 1 1/2 teaspoons of baking powder and 1/4 teaspoon of salt. Make it in bulk to use it in your favorite southern recipes or recipes that call for self-rising flour. For a more buttery flavored biscuit.

How to Make Buttermilk: In a small bowl mix together 1 cup of milk and 1 tablespoon of lemon juice or vinegar. Use the thickened milk and curds just like you would buttermilk.

To brown the tops of the biscuits brush with a little melted butter.

Avoid overworking the dough it will lead to your biscuits being tough.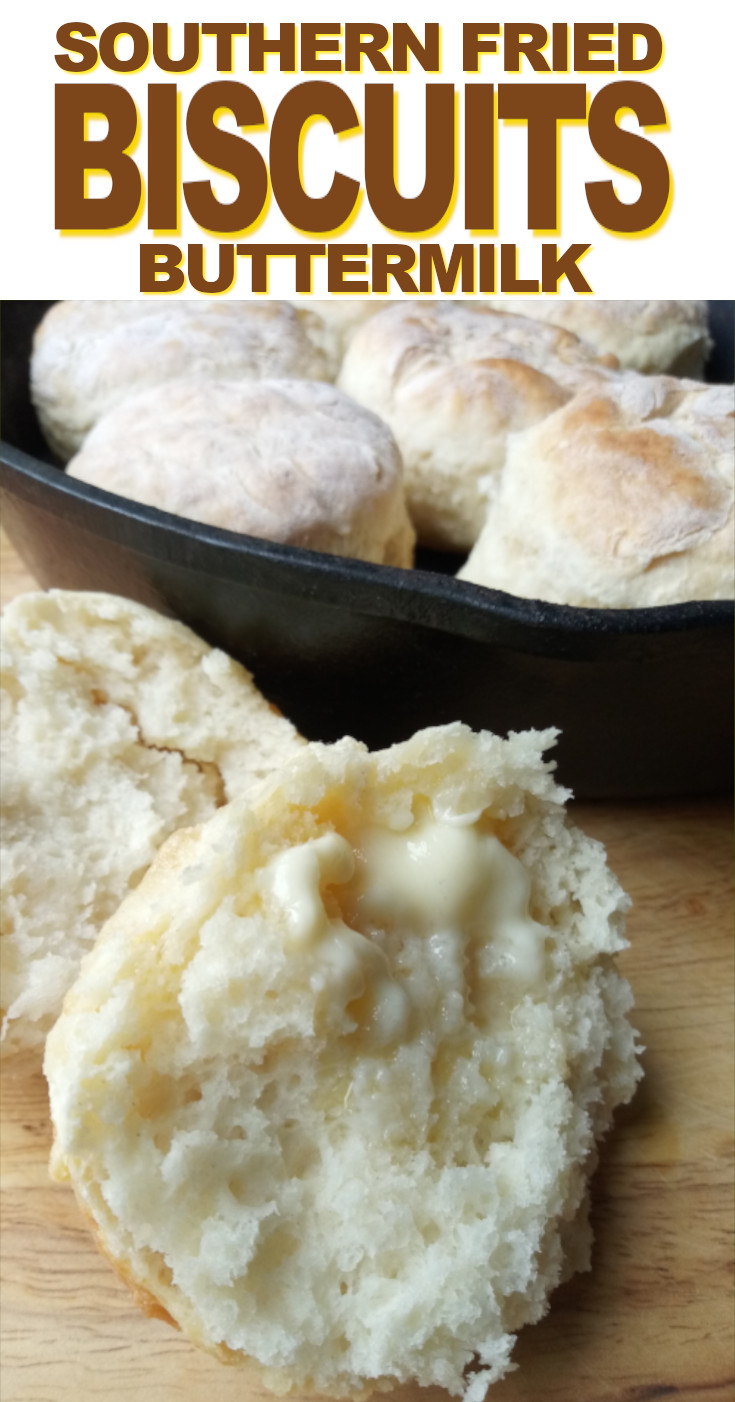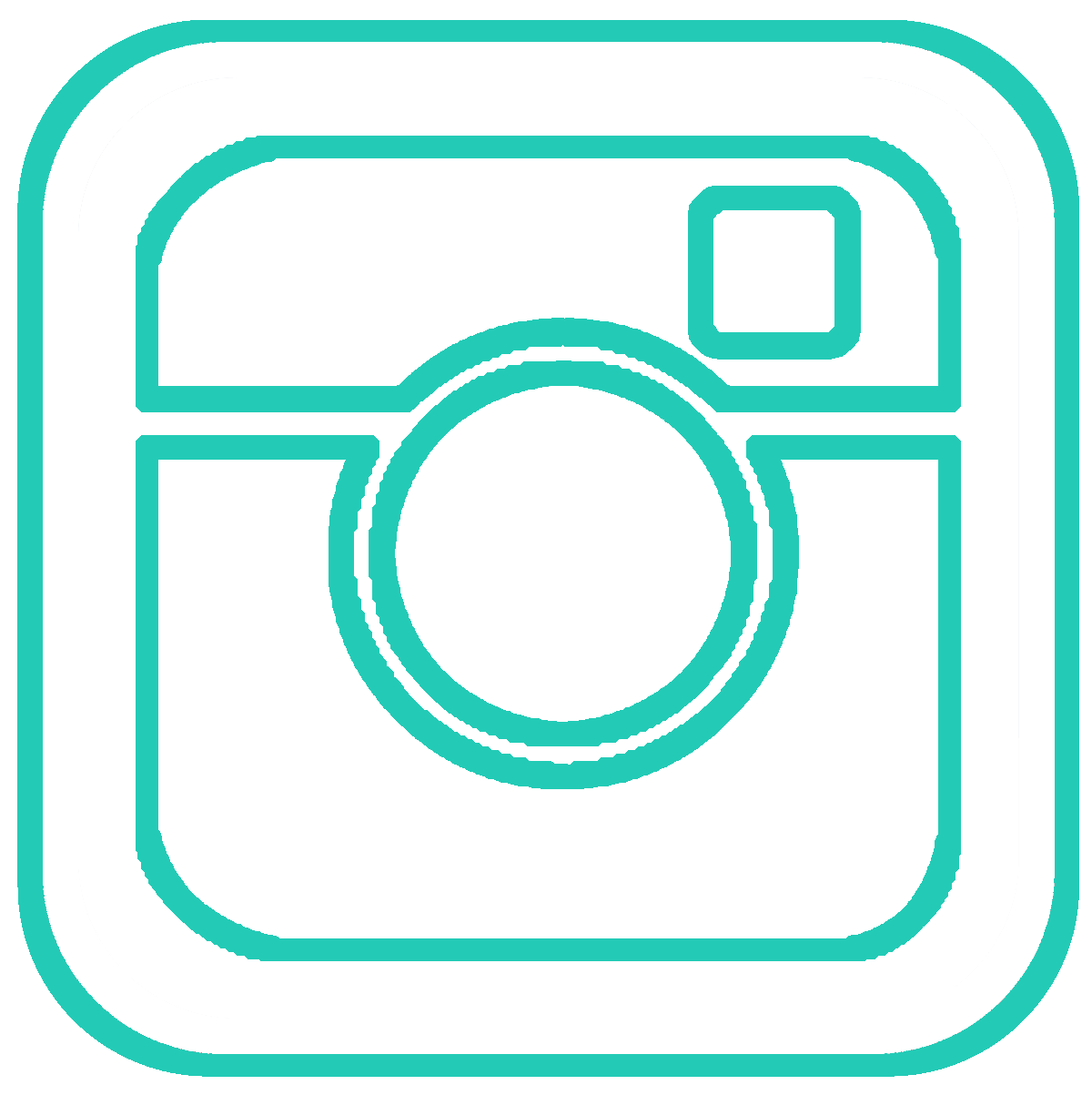 Are you making this? We'd love to see how it turned out. Snap a pic & tag it on Instagram with @FlusterBuster 
Disclosure: Some of the links in this post are affiliate links. If you click on the link and purchase the item, I will receive a commission. I only recommend products or services that I personally believe will add value to my readers. All opinions stated are strictly my own. Read our full disclosure policy for more information. 
Post Updated on 4/12/2023