This post may include affiliate links. Read our disclosure policy for more information.
Oh my, was this ever yummy!
and easy….
This week has been pretty crazy around here, my daughter-in-love went back to work full time which means that I have my glambaby full time. It's been a few years since I've had a little one running around so needless to say things aren't getting done like they should.
Dinner has been running later that usual, just because I haven't found my stride yet. Give me some time and I'll get the hang of this, again. .
Due to being completely exhausted from all of the entertaining that I'm doing throughout the day I don't think I'll be making any gourmet meals anytime soon.
Quick and easy is what I'm going for.
To make this yummy, quick, easy and cheap Beef Stroganoff: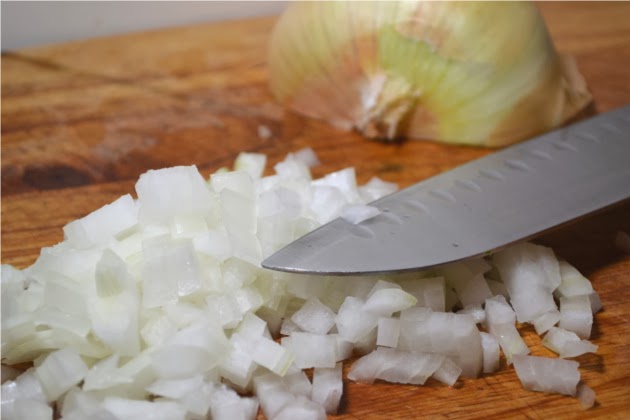 Begin by chopping up the onion.
It's also a good time to start mixing up your BakeQuick Drop Biscuits.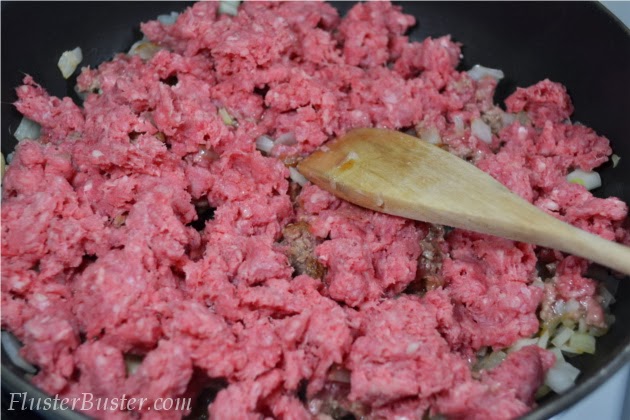 Now throw the onion in a skillet along with the ground beef.
While this is cooking, start cooking your noodles and put your biscuits in the oven.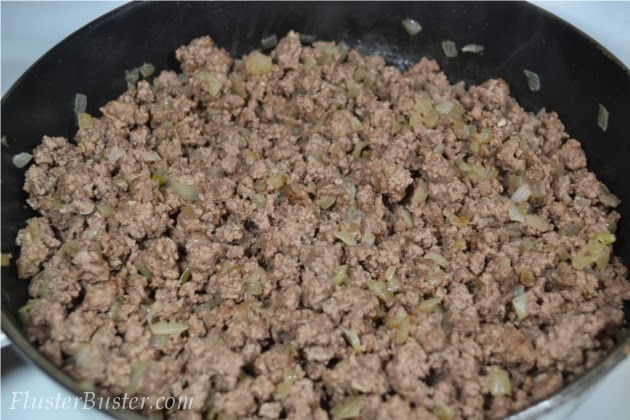 Cook, cook, cook until the meat is brown and the onions are like little ghosts (translucent).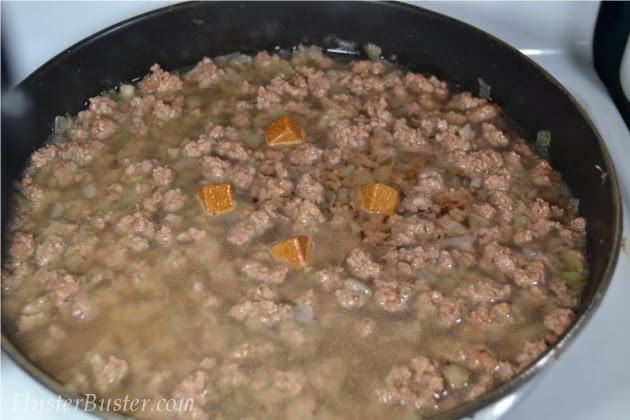 Next, you're going to add the water and a few bouillon cubes.
Bring it to a boil and make sure those little cubes have been dissolved.
Continue, boiling until the liquid has been reduced to about half.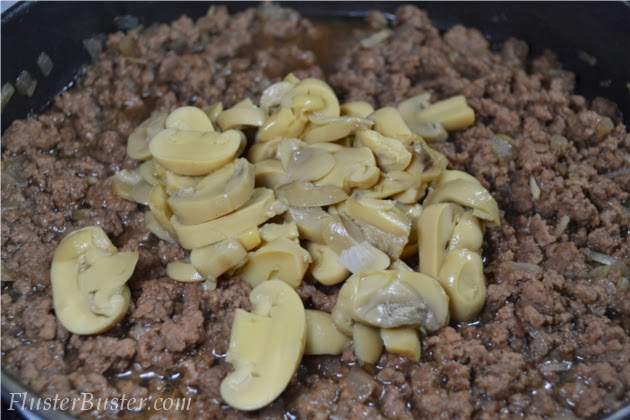 Before you stir in the mushrooms start heating up the green beans.
I like to use big chunks of mushrooms so that they can easily be picked out by my picky eaters.
I just had an epiphany!
They are called picky eaters because of the way that they pick things out of their food. DUH!!!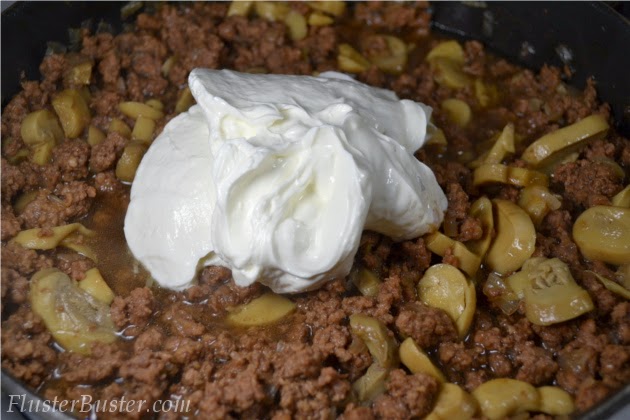 Once the luscious chunks of mushrooms have been stirred into the pot you can add your sour cream.
The sour cream mixed with the beef juices is what gives it such a yummy flavor.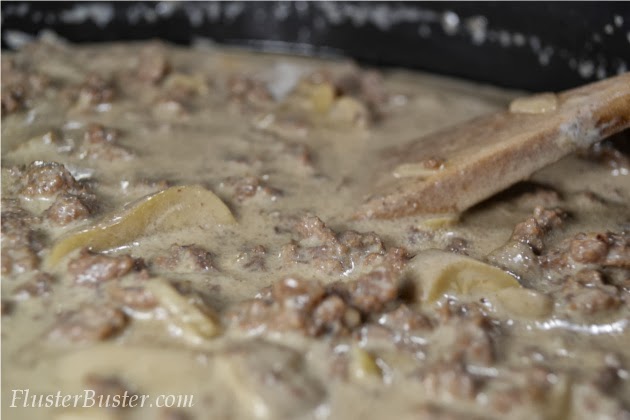 While the creamy beef mixture is simmering pull the biscuits out of the oven and drain the pasta.
This yummy, hearty meal is now ready.
Just pour the creamy beef sauce over a pile of noodles and serve it with the green beans and biscuits.
Enjoy!!!!
   Beef Stroganoff Dinner
      Serves: 4          Category:
Beef
Ingredients
½ medium onion, chopped ($0.04)
     1 pound ground beef
($1.88)
     1 ½ cups water
     4 beef bouillon
cubes ($0.12)
     8 ounces mushrooms,
drained ($0.69)
     8 ounces sour cream
($0.50)
     12 ounces egg
noodles ($0.79)
     15 ounces green
beans ($0.39)
     8 BakeQuick
biscuits ($0.36)
Instructions
1.
Cook pasta according to package direction.
3.
Heat the green beans.
4.
In a skillet, brown the ground beef and onions.
5.
Add water and bouillon. Bring to a boil and continue boiling
until the liquid is reduced to about half.
6.
Reduce heat, stir in mushrooms and sour cream. Simmer for 10-15
minutes.
7.
Drain pasta.
8.
Pour the meat sauce over the pasta and serve with warm biscuits
and green beans.
www,FlusterBuster.com

Cost = $4.77
How I got these prices:
When shopping keep a running total of what you are purchasing. When checking out watch the prices and make sure that they are scanning at the right price.  It's not uncommon to be overcharged at check out.
Be sure to check your receipt before leaving the store to make sure that there aren't any discrepancies. You'd be surprised how often you'll find errors.
Do you have any cheap and easy recipes 
that cost around $5.00 to prepare?
Bon Appetit on the Cheap!