This post may include affiliate links. Read our disclosure policy for more information.
Hello again Fluster Buster Friends! I would like to introduce myself to any of the new followers around here. My name is Sharon from Adoring Creations and I am a mother of 4, married to Nathan who is my favorite person on earth. We are a homeschooling family. We recently moved into a home that we built debt free.
We have two rental properties and we are working on finishing our third. You can usually find out what we are up to daily by heading to my Instagram stories.
I am absolutely LOVING Robin's decluttering series and have been following her recommendations and decluttering as well. You can see some time-lapse videos of my kids and me decluttering on Instagram. If you are a new follower of mine, please DM me and I will follow you back!
I want to wish everyone a happy new year and a happy new decade to all of you! Hopefully, by now you have consumed or thrown out all the sugary Christmas treats and are ready to embark on a healthy lifestyle for 2020. I always feel much better when enjoying fresh, healthy treats and filling my body with much-needed nutrients.
Today I have 4 simple tips to get you on track for your New Year's health goals.
Tip #1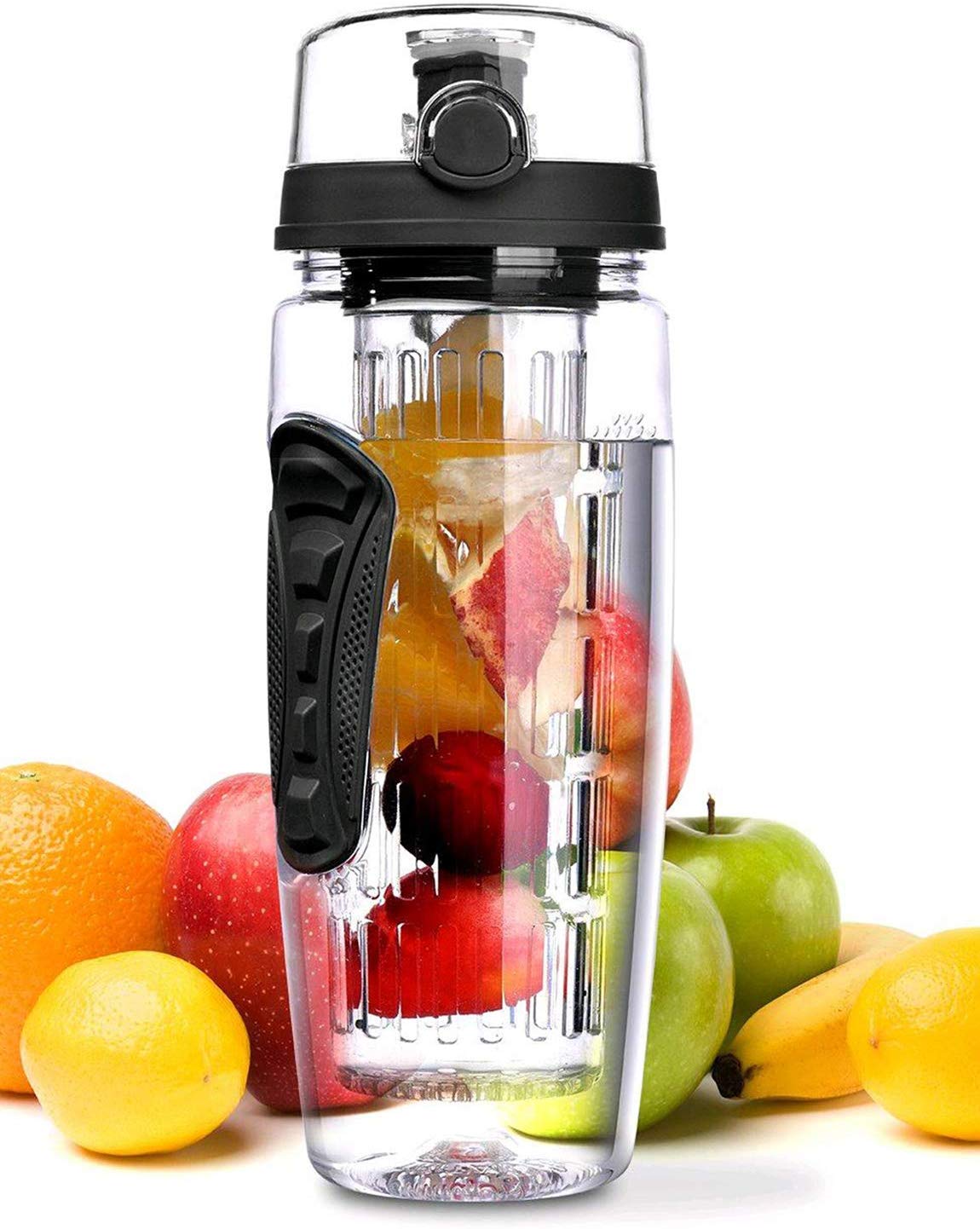 Enjoy nutrient dense meals, healthy treats, flavorful drinks that are beneficial for your gut-health & take your supplements. Find at least five quick, easy, healthy meals that actually taste delicious to you that you can eat for breakfast, then find five of the same criteria for lunch and five for dinner. You can alternate these meals to help keep you on track. Make sure some of them are easy enough to be thrown together at the last minute because there WILL be days that you are just tired and hungry and need a quick meal. Plan to drink a LOT of infused water. I enjoy adding liquid chlorophyl that has been enhanced with mint to my water, I also love cranberry water. This beautiful infuser water bottle would be an easy way to add fruits and herbs to your water.
Tip #2
Find an easy exercise regimen you can do anywhere. It could be a simple set of 30 straight leg sit ups, 30 knee push ups, & 30 air squats that you repeat 3 times. You would be surprised how much of a difference that simple work out would make. There are many free options of no-equipment workouts online. Y'all know how much I love my rebounder and I use it at least twice a week. For a quick rebounding routine, click here.
Tip #3
Do you journal? Track your success by writing down whatever you'de like to measure. Maybe you just want to track your food and the days you actually work out. I will be journaling my workouts, what I ate and if I took my supplements. I found that a lot of times I would think I was working out a lot more than I was, but there would be days I would forget or get too busy. By writing this down, as I go, I am able to see exactly how much I work out, if I am feeding my muscles enough healthy fuel and if I am actually remembering to take my supplements. There would be days I had tremendous energy that I can track to getting in my BCAA. I'm excited to have purchased this 90 day journal, it's a simple way of tracking all of the above and is a surprisingly cheap option.
Tip #4
START TODAY! What can you do TODAY to get you back on track or to further your fitness goals? I have committed to jumping on my rebounder for ten minutes, drinking my daily allotment of cran water, and starting my easy multiple daily squats/counter push-up/ air crunch combo that I mentioned earlier. These are easy and quick ways to add massive results to my goals. What can you do right now to start moving toward your desired end result?
Disclosure: Some of the links in this post are affiliate links. If you click on the link and purchase the item, I will receive a commission. I only recommend products or services that I personally believe will add value to my readers. All opinions stated are strictly my own. Read our full disclosure policy for more information.