This post may include affiliate links. Read our disclosure policy for more information.
Spinach Frittata severed with potatoes and biscuits. This is a great meal to serve when you don't have a lot of time to spend in the kitchen. It's cheap and easy and will feed your family of 4 for just $3.77. #frittata #easymeal #cheapmeal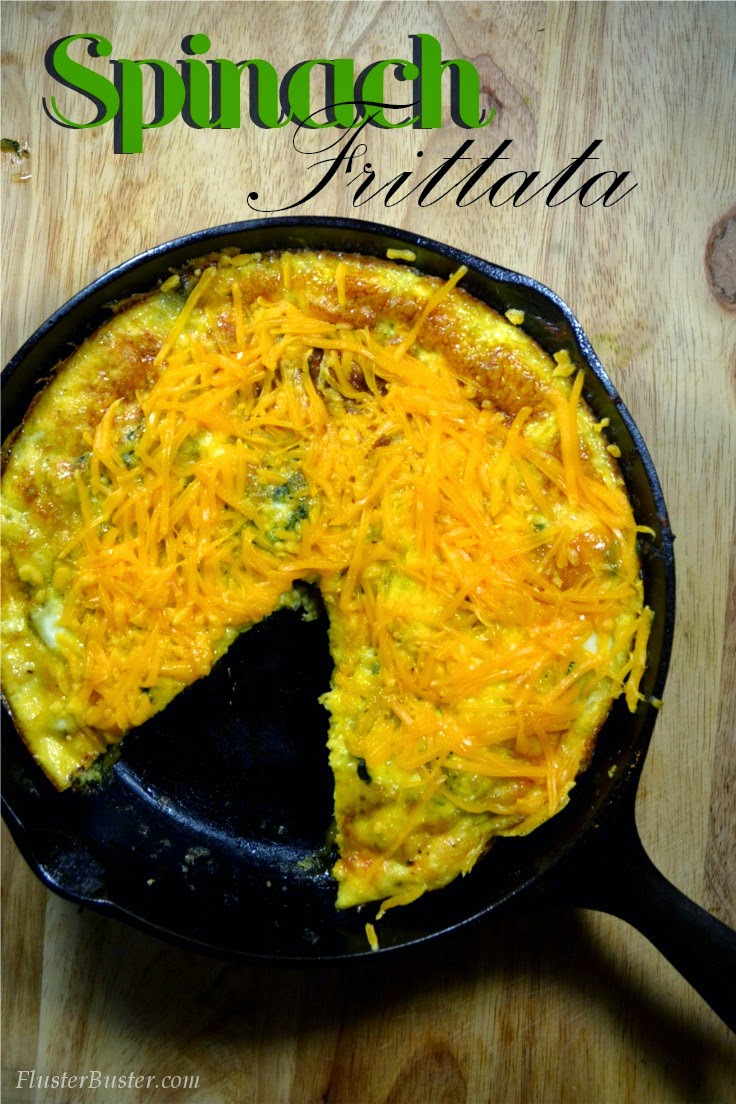 When I'm looking for a meal that I can get on the table quickly, a Frittata is always a great choice. With just a couple of ingredients and a few eggs, I can whip up dinner in no time.
Frittata's are not only easy to make but they are also a great way to use up those leftovers. Over the years I have made 100's of different Frittata's, depending on what I had in the refrigerator.
The ingredients for this meal are very inexpensive! If you follow my WWII Household Tips than you probably already have most of them on hand.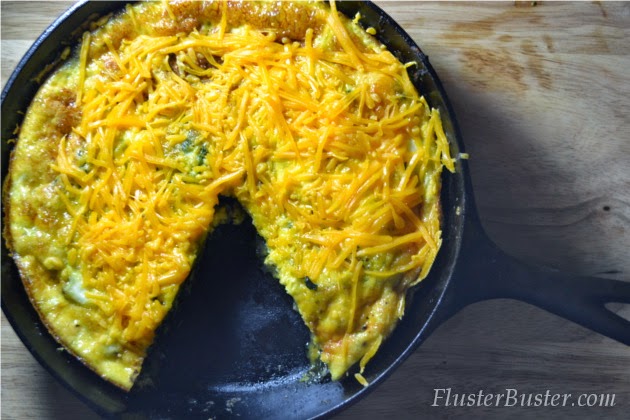 Adding potatoes and biscuits completes this meal for just $3.77.
Spinach Frittata
Serves: 8
| Category: Poultry | Prep Time: 10 minutes | Cook Time: 30 minutes | Author: Robin Buster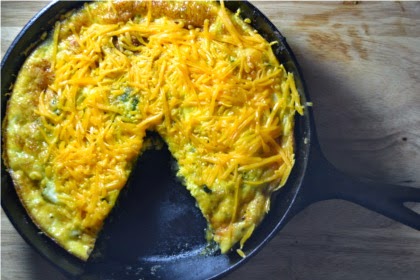 Ingredients
·
5 tablespoons olive oil ($0.50)
·
1 medium onion, chopped ($0.08)F
·
8 eggs ($0.72)
·
2 tablespoons milk ($0.01)
·
1 (10 ounce) package frozen chopped spinach, thawed & dried ($0.99)
·
1 teaspoon basil (free)
·
2 cloves garlic, minced ($0.08)
·
Salt & pepper (from pantry)
·
4 ounces cheddar cheese, shredded ($0.75)
·
1 pound Russet potatoes, grated and dried ($0.28)
·
8 BakeQuick biscuits ($0.36)
Instructions
1.
Preheat oven to 400°.
2.
Using an oven safe fry pan, sauté' the onions in 2 tablespoons of
oil until tender.
3.
Sprinkle the top of the onions with cheese.
4.
In a large bowl, whisk eggs and milk together. Gently stir in the
spinach and seasonings.
5.
Pour the egg mixture over the cheese. Make sure that the eggs are
evenly distributed by tilting the pan.
6.
Cook for a couple of minutes, until you see the eggs beginning to
set on the sides of the pan.
7.
Place the pan in the oven and bake for 15-20 minutes. Check the
center; if eggs are runny continue baking.
8.
Remove from oven and let it set for 5 minutes before serving.
Slice into wedges.
9.
Heat 3 tablespoons of oil in a large fry pan over medium high
heat.
10. When oil is hot add potatoes,
in thin layer, no more than ½ – inch thick. Sprinkle with salt and pepper.
11. Once they turn golden brown, flip
using a large spatula. Continuing cooking until the other side becomes golden
brown.
12. Prepare
biscuits
according to directions

Feed 4 for $3.77
How to get these prices:
Olive Oil – (12 ounces for $2.39) purchased on sale from Fas-Chek.
Onions – (3 pounds for $0.79) purchased on sale from Aldi's. **one pound of onions yields about 3 medium sized onions.
Eggs – (30 count for $2.59) purchased from Save-A-Lot.
Milk – (1 gallon for $1.99) purchased on sale from Aldi's.
Spinach – (10 ounces for $0.99) purchased on sale from Kroger's.
Basil – (free) picked from my herb garden.
Garlic – (1 head for $0.49) purchased from Kroger's.
Cheese – (8 ounces for $1.50) purchased on sale from Fas-Chek.
Potatoes – (10 pounds for $1.99) purchased on sale from Aldi's.
Savings Tip:
When buying bagged greens, such as salad or spinach, look for bags that are flatter. The greens that are in poofy bags aren't as fresh. When the bag is poofy it means that the greens have had time to release gasses, which causes the bag to poof. Next time you are at the store check it out, the bags about to expire will be poofy..
What cheap and easy meals do you serve your family?