This post may include affiliate links. Read our disclosure policy for more information.
What is a perfect hard-boiled egg? It's an egg that can be easily peeled, the whites are firm, the yolks are creamy and not gray. Follow a few simple steps and you'll have the perfect hard-boiled egg every time.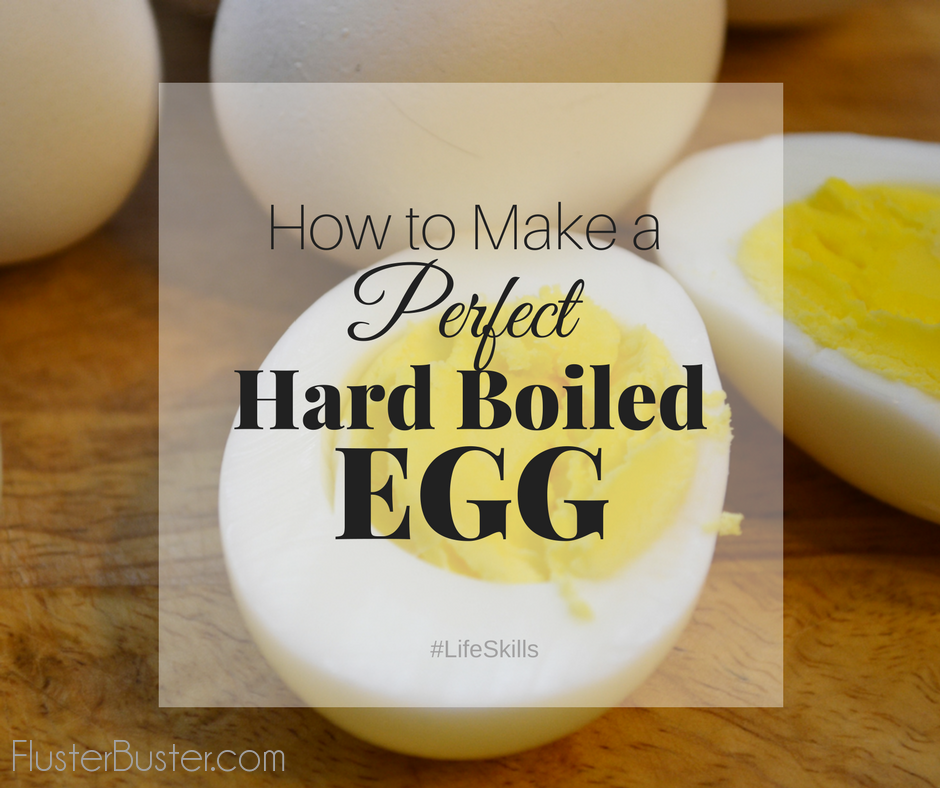 I was a little surprised the other day! I had a couple girlfriends over for lunch and they helped me make the egg salad for our sandwiches. One of my friends commented on how perfect my hard-boiled eggs were. The other friend said that it's a crap shoot every time she makes hard-boiled eggs. Sometimes the yolks aren't done or they're gray, sometimes they crack while they're cooking or they're impossible to peel. She said she gave up making hard boiled eggs except for Easter. 
Of course they wanted to know what my secret was. I really didn't know what to say, I've been making them the same way for so long that I don't even think about it. As I gave it some serious thought I was able to come up with some tricks that they could use.
How to Make a Perfect Hard-boiled Egg
Use large eggs – 

I've tried using other sizes, in a pinch, but the results aren't always good.

Use older eggs – Eggs that are a week or two old are best. Fresh eggs tend to be really hard to peel once they've been cooked.
Use Cold Eggs
Eggs first – Place the eggs in the pan before the water.  Dropping the eggs in the water runs the risk of the eggs cracking when they hit the bottom of the pan.
Keep it Cold – Cover the cold eggs with cold water. Using cold eggs in cold water keeps the eggs from being shocked by temperature differences, which causes cracking. Be sure to add the water to the pan slowly, adding it to fast could cause the eggs to crack.
Water Depth – Cover the eggs with an inch of water. The eggs should be submerged so that they are always covered in water while rolling around during cooking. 
Salt the Water – Generously salt the water. Salt increases the temperature of the water for better cooking and it helps to keep the eggs from cracking while cooking.
Cooking – Bring the eggs to a boil over high heat.
Cover It – Once the eggs begin to boil, cover and turn off the heat.
Set the Timer – Set the time for 12 minutes. This is the time it takes for the eggs to complete the cooking process.
Cool Down – Place the pan in sink, remove lid and slowly run cold water over the eggs and water. Continue running cold water into the pan until the water in the pan is cold. The cold water slowly stops the cooking process. **Do Not drain the hot water before rinsing the eggs with cold water, this will cause the eggs to crack. 
Peel – Tap egg on counter until it's covered with cracks, then roll it it the palm of your hand. Begin peeling from the large end. 
My friend, who said that she gave up making hard-boiled eggs called, she said she followed these directions and and they turned out perfectly. She also asked me how much I liked hard boiled eggs, because she has all kinds of recipes that call for hard-boiled eggs, so I should be expecting them at our next girls lunch. 
I make hard-boiled eggs at least once a week, my family loves them!
How often do you make hard-boiled eggs?

More Related Posts You'll Love
Roasted Potato Salad Bites
Green Goblin Deviled Eggs
25 Egg Uses
How to Make Perfect Sunny Side Up Eggs
How to Make Perfect Scrambled Eggs
How to Properly Crack an Egg
---
About the Author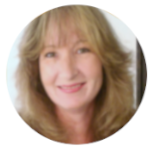 Robin
A mother to three amazing boy, wife to an incredible husband and a former finance manager who traded in her spreadsheets for cookie sheets. I blog about things that make life a little more fun, a bit more manageable, slightly prettier, a great deal tastier and considerably cheaper.
---
Disclosure: Some of the links in this post are affiliate links. If you click on the link and purchase the item, I will receive a commission. I only recommend products or services that I personally believe will add value to my readers. All opinions stated are strictly my own. Read our full disclosure policy for more information. 
Categories