This post may include affiliate links. Read our disclosure policy for more information.
When you crack an egg do you ever have to go fishing for little shards of shell? It might surprise you how many people don't know the proper way to crack an egg. This method for cracking eggs offers the best chances of eliminating shell shards.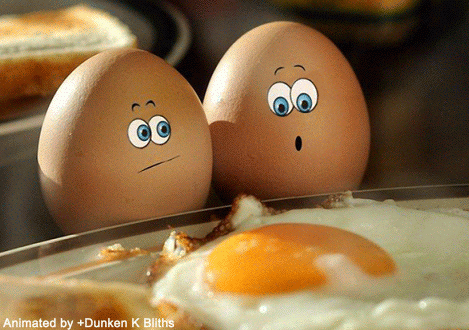 I was taught how to crack an egg back in high school, when they used to offer a Home Economics class. The class taught me a lot of kitchen skills, many which have stuck with me to this day. However, now that I'm older an wiser and have a son who is a professional chef, I've learned that a number of things that I was taught were incorrect. For instance, cracking an egg!
For years I've been having to fish out little shards of shell. I always thought that it was just natural for some shells to shatter and some not to. Wrong! I was getting shards, because I was cracking them the wrong way. I was taught to crack the eggs on the edge of a bowl or pan. Learn from me, don't do that! 
Do this instead!
The Proper Way to Crack an Egg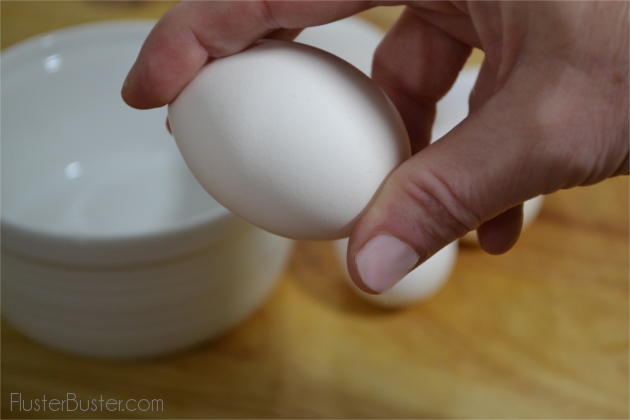 Using your dominate hand, place the egg between your thumb and first two fingers, with the pointed end near your fingertips.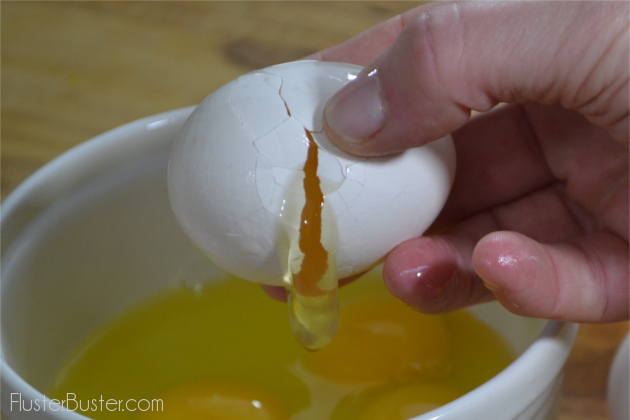 Gently tap the widest part of the egg against a flat surface, this will make a horizontal line along the middle of the egg.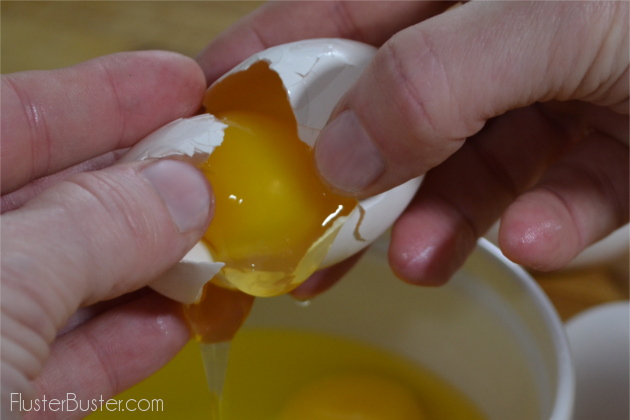 Over a bowl, gently push your thumbs into the crack and pull apart to separate the shells.
Tips:
Not all eggs are created equal.  Thin shells are more likely to shatter, where a thick shell breaks more cleanly.

It's best to crack your egg into a bowl before adding it to anything, it's easier to fish out any shell shards that you might get.


Disclosure: Some of the links in this post are affiliate links. If you click on the link and purchase the item, I will receive a commission. I only recommend products or services that I personally believe will add value to my readers. All opinions stated are strictly my own. Read our full disclosure policy for more information.