This post may include affiliate links. Read our disclosure policy for more information.
Hair Care – a list of some must have products that anyone wanting beautiful, thick and shiny locks should be using. There are also a couple of products that will make caring for your daughters hair a lot less of a hassle as well.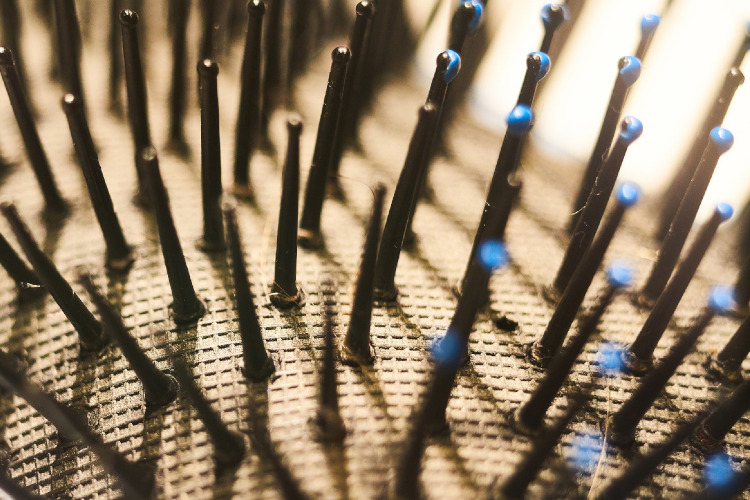 Hello Fluster Buster friends, it's Sharon from Adoring Creations! This month I am sharing some of my favorite hair care products and how I keep my locks thick and shiny.
1. Denman Brush

I love the Denman brush as it stimulates my scalp and helps with blood circulation. It's also great at removing large tangles in little girls' hair…

I had a friend stay the night and her little girl had this brush. I was sold instantly when I brushed my girls' hair with it and there were no tears or complaints. It's been a favorite since then and I highly recommend it to my mom friends. The Mason Pearson brush is a bit on the pricey side but I think of it as an investment piece. I purchased the junior size and keep it in my purse at all times. I have had this brush for over five years and it still works wonderfully. It is very smoothing and when used in combination with the It's a Ten leave in conditioner it gives a very smooth/ sleek look.
3. Wet Brush

The wet brush is also a favorite and a must have. If you don't want to purchase a Mason Pearson I would say this is a close second. The Wet Brush is great for detangling but it doesn't smooth down hair the same as the Mason Pearson.
4. It's a 10

Absolutely, hands down my favorite hair care product.
This product has changed my hair tremendously. I used to have the frizzy, Texas humidity hair but this calms and smooths it down. They key to using this is to spray it in while you hair is still WET. Brush it through and you will see amazing results. I also use this in my girls' hair as a detangler. It smells amazing! I do use this product to freshen up my style after I use the dry shampoo but using it wet is my preference. I have also used It's a 10 for Blondes. It has a purple tint to it which helps prevent your hair from turning brassy. The fragrance on this one is different from the original (love it as well). The blonde formula reminds me of the Heavenly perfume which is a very feminine and clean fragrance that my husband loves. Both are amazing and help me achieve a sleek, silky look.

This product truly is worth it's weight in gold! It gives my hair the most amazing volume I've ever had. My hair used to fall flat quickly but this makes it look thick and bouncy, like you just got a blowout. I love it!
6. Batiste Dry Shampoo Beautiful Brunette

What can I say about how much I love dry shampoo that you probably don't already know? I love this formula for brunettes even though I'm not really a brunette but something about the regular dry shampoo seems to dull my hair and leave white spots. This particular one does not do that and it is a wonderful scent! I really love the fragrance. Amazon has a great price and I have this one on my subscribe and save delivery so I never run out.
9. Prenatal Vitamins Natures Bounty
These are especially good for those of you who get mouth sores. The folic acid in the vitamins helps keep those at bay. I have always noticed my hair and nails are noticeably more healthy and grow quickly when I am using prenatal. I highly recommend you try these for a few months before you will see a big difference but I do think you find your hair is more voluminous and your nails are thicker and longer.

I hope you find some fun products that you would like to try in this post and as always, thank you for reading.
Grace & Peace,
Adoring Family
Recent Posts from Adorning Family
---
More Ideas You'll Love
Disclosure: Some of the links in this post are affiliate links. If you click on the link and purchase the item, I will receive a commission. I only recommend products or services that I personally believe will add value to my readers. All opinions stated are strictly my own. Read our full disclosure policy for more information.
Categories