This post may include affiliate links. Read our disclosure policy for more information.
How to get the Best Deals at Yards Sales – several tips, tricks and strategies for finding the best deals, negotiating the best price and saving a bunch of money.
Yard sales, garage sales, rummage sales, estate sales or swap meets and flea markets, whatever you want to call them, summer is the best time for finding treasure at a really good price.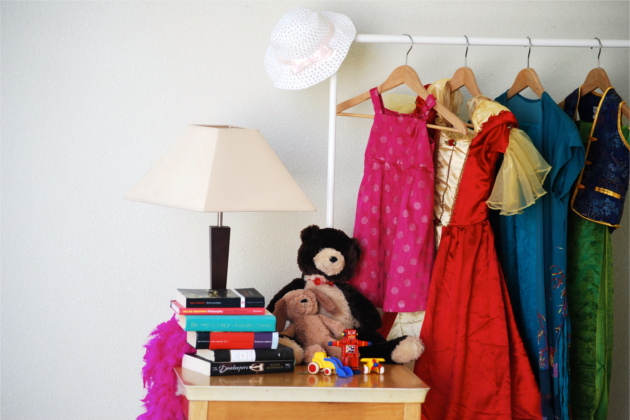 You can find some really cool stuff at these sales. You're likely to find things that you've needed, some things that you've always wanted, and probably somethings you never knew you wanted until now. Whatever it is that drives you to these types of sales there are some things that you should consider to make your experience successful.
My father-in-law was known to everyone as a true deal maker. The man would negotiate the price of bread if he thought it would save a dime. In my opinion he was a little over the top, however he was good at it. Over the years I learned a lot from him and because of that I have made some pretty incredible deals, such as the Coach purse I got for $15.
I've put together this list of things that I've learned over the years as well as the strategies I use to find and get the best possible deals. Before heading out to your next outdoor sale, arm yourself with these tips, you'll be sure to walk away with some really great stuff at some really great prices.
SHOPPING TIPS FOR GETTING THE BEST DEALS
Make a Plan
To be successful and score some really good deals it all starts with a plan.
Research – compile a list of sales that interest you. There are several places that advertise the date, times and items for local sales.
Classifieds

Church bulletin boards

Postings at local business'

Facebook – community boards

Craigslist

Garage Sale Tracker
Map Out a Route – using the list that you compiled, map out the locations. This will save you from wasting your time and gas traveling all around town in search of deals. While you are out, keep your eyes open for yard sale signs, a lot of people don't advertise and this is a great way to find an unexpected deal.
Make a Shopping List
Make a list and set yourself a budget. Having a list of things that you want or need prior to heading out will help to keep you on budget. However, having a list doesn't mean that you should avoid purchasing things that aren't on it, it just helps you to think before you do.
Get Up Early
The best time to visit yard sales, is first thing in the morning, so you'll want to get up and out of the house early. Yard sales generally start around 8am to 9am and you'll want to be one of the first to arrive. The best items tend to go quickly and you don't want to miss out on them. You've heard of the saying "the early bird gets the worm" it couldn't be more true than when it comes to shopping yard sales.
Dress Comfortably
You'll be doing a lot of walking as well as getting in and out of the car, so you'll want to dress appropriately. A sensible pair of shoes is a must, but you'll also want to think about your clothing. I like to dress in layers to accommodate for the cool morning temperatures and well as the warm afternoon temperatures, it's all about being comfortable.
As important as dressing comfortably is, what you wear is equally important. If you're wanting to snag some good deals I would suggest leaving your Golden Goose sneakers and Louis Vuitton bag at home. It's true what they say "you judge a book by it's cover" and the last cover that you want to be wearing is one that says I have money, so I can afford top price.
Eat Breakfast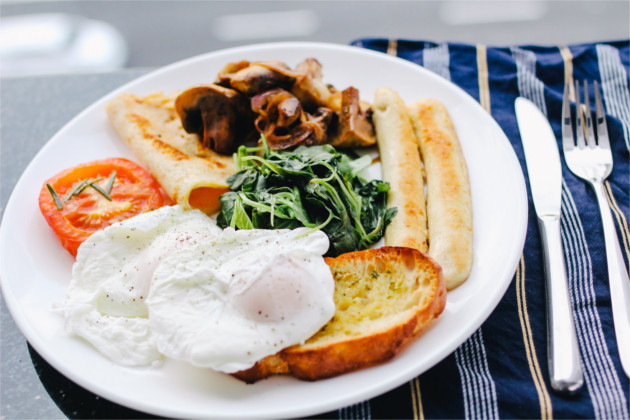 Make sure that you fuel up before heading out, you're going to need your energy for all of the amazing deals that you're on the hunt for. A cup or two of some coffee will also help you energize.
Carry a Deal Makin' Tote
To make the best deals, you're going to need a few tools and something to carry them in. I carry a canvas bag filled with all of my deal makin' tools.
Wallet – fill your wallet with small bills and loose change. It's easier to negotiate a price when you have the exact amount. Asking someone if they'll take $15 for something that costs $20 and then handing them a $20 isn't very good etiquette. Also it's nice to have the exact amount incase the seller doesn't have the correct change.
Newspaper & Shopping Bags – it's always good to be prepared. There is nothing worse than buying something that you love only to have it break before you get home. Having newspaper and shopping bags on hand gives you a better chance of getting those loved items home in one piece.
Hand Sanitizer – I carry a small bottle around wherever I go, but when I'm shopping yard sales I make sure that I have a large bottle on hand. You can get quite dirty sifting through some sales.
Baby Wipes – these are a must for buyers, they can help you reveal some amazing gems hidden behind years of dust. They're also great for cooling you off and making you feel fresh on hot days.
Notebook – this is a really valuable tool to have. Not only can you use it to record the items that you are looking for but also for the measurements of any large pieces. There is nothing more costly than getting a large item home only to find that it doesn't fit. In my notebook, I also carry diagrams of each room in my house, along with the measurements. These diagram have been valuable to me when I've come across large pieces and needed to know if they would fit in certain areas of my home.
Tools – being prepared is the most important key for getting the best deals. Before heading out make sure that you have a tape measure, I like the cloth ones, a towel for trying out furniture, screwdrivers for taking the backs off of things and a variety of batteries for testing electronics.
Smartphone – this is a must especially if you plan on reselling items. Checking store prices or the value of items prior to purchasing can protect you from overpaying.
Drinks & Snacks – just in case you're not close to any stores it's nice to have something on hand. Drinks are especially important on hot days, you wouldn't want to cut your shopping short because you were dehydrated.
Transportation – if you plan on purchasing large items, be sure to take a truck or trailer, along with some rope, bungee cords and/or cargo straps. I had a bad experience once not having the proper transportation available. I purchased an armoire and told the seller that I would be back to pick it up. In the meantime someone offered the seller more money than what I paid, and I was out of luck. I did get my money back but lost out on a piece that I really loved. By the way those screwdrivers and wrenches that you have in your tote come in handy if you need to take things apart for transporting.
Spotting Good Deals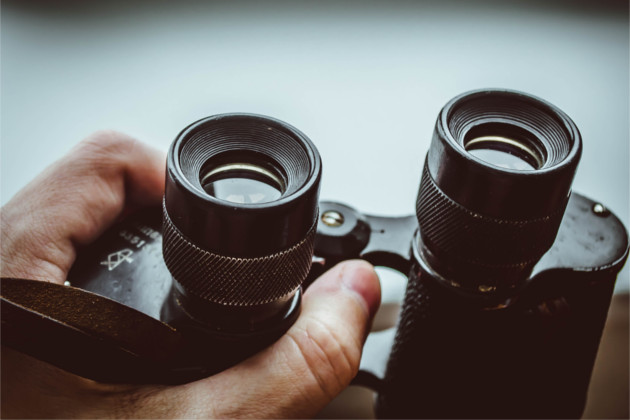 Scan – within the first few minutes of arriving at a yard sale you can determine whether it's worth staying or moving on. I like to do a quick walk through, looking for things that are on my list, catch my eye or worthy of reselling.
Things to Avoid – there are a number of things that just aren't worth purchasing at yard sales, such as; car seats, mattresses, cribs, strollers, electronics, etc. You are taking a chance when you buy these items, you don't know the history of the item and it could end up costing you. Children's items are a big risk, especially car seats, you hear about recalls all of the time and you might just be purchasing one of those recalled items.
Eye Spy – keep your eyes peeled for items that you can resell, such as collectibles, antiques and rare items. I found a Monopoly game and it wasn't until I opened it that I realized how valuable it was. It was from the late 1930's and all of the pieces, including the board were in mint, unused condition. I purchased it for $10 and then turned around and sold it for $250.
Think Ahead – you can find some really great deals on off season items, like winter coats or Christmas decorations. Thinking about Christmas in July is a great way to snag a good deal. Another way to save some money is by thinking ahead to up coming events like, birthdays, anniversaries, and graduations, you might be surprised what you'll find when you're thinking ahead.
Ask – if you don't see something that you are looking for don't be afraid to ask the seller. Sometimes the sellers don't bring items out because they are to big, or maybe they didn't even think about selling it until you mentioned it.
Dig In – some of the best deals have been found digging through boxes that the seller didn't have time to display or piles that were being ignored by everyone. Don't be afraid to get your hands dirty, that's what the hand sanitizer is for.
Google It – it's always a good idea to do a little research before purchasing any big ticket items. In order to score a good deal you need to make sure that what you are buying is worth the price.
Try It Before You Buy It – never pay for anything without trying it first. Keep in mind that purchases made at yard sales are final, they don't have a return policy. If you have your eye on an electronic item ask the seller if you can try it out. If it's a battery operated item that you are interested in, you've got that covered with the batteries in your deal makin' tote.
Inspect It – there's nothing worse than thinking that you scored a really good deal, then getting home and realizing that you just bought an expensive paperweight. Before you get to excited over an item, look it over for stains, rips, chips, cracks, missing or broken parts. If you do find an issue, but feel that it's something that you can live with or fix, use it to negotiate a better price.
Ask Questions – the seller knows all about the items you are interested in, so ask lots of questions about it's use. If the seller can't answer your questions you can use that to negotiate a better price.
Negotiating the Best Deal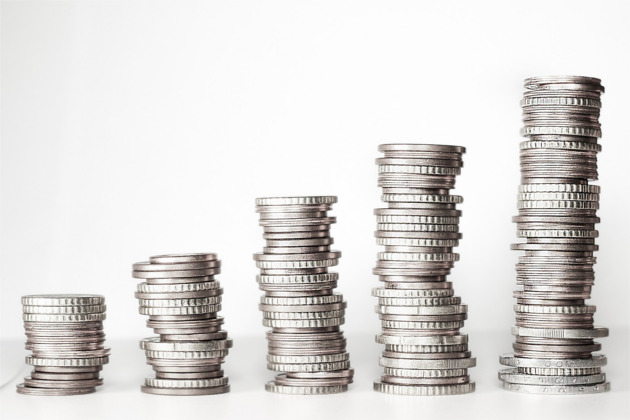 Negotiating isn't as bad as you might imagine. If you apply the right approach you'll become a negotiating master in no time.
Chit Chat – make a connection with the seller. You can do this by complimenting the items they're selling, asking questions, commenting on their home, the weather or anything else that might get them engaged in conversation. Being a friendly, respectful shopper will put you in a much better place for negotiating.
No Fear – remember, sellers expect you to haggle, so knowing that should help calm the fear. If you are a beginning negotiator, start by asking the seller if they would take a lower price for the item. Once you become more confident in your negotiating skills you can begin making offers.
Don't Be Cheap – if an item is in good condition and it already has a great price, jump on it! Offering less might insult the seller and they'll be less willing to negotiate on other items.
Make An Offer – without insulting the seller, come up with a reasonable offer or ask them what their best price is. If the seller won't budge from the price, be gracious and pay what they're asking or thank them and walk away.
Walk Away – sometimes walking away from a seller who won't budge will trigger them to start negotiating.
Bundling – sellers are more willing to negotiate if they see that you are purchasing a bunch of stuff. I like to offer a flat amount instead of letting the seller suggest an amount. If the items I want total $48, I'll ask the seller if they'll take $40. I might even offer a lot less and let the seller counter the offer. Often the sellers counter is less than what I was willing to pay for it.
Full Price – pay full price for a larger item that is in good shape and is reasonably priced, this lets the seller know that you're not a cheapskate, then continue shopping. When your done picking out everything that you want, offer one price for the bundle, the seller is more than likely going to work with you on the price.
End of Day – stop by some of the better sales that you hit throughout the day. Sellers won't sell every item and to avoid having to move it, they're more willing to drop the prices. You may even score some free stuff.
HELPFUL TIPS TO SAVE MORE MONEY
✔ The best place to find antiques and collectibles are at yard sales in older, established neighborhoods.
✔ The best place to find children's items are at yard sales in newer neighborhoods.
✔ The best place to find name brand and designer items are at yard sales in wealthy neighborhoods.
✔ Community and church sales are a great places to find good deals. They have a huge selection of items, from a variety of different families and it's all in a close proximity.
✔ If you find an item that you're on the fence about, carry it around with you until you decide. If you don't, you could lose it to another buyer.
✔ If you see an item marked with "Best Offer" it's generally a good idea to offer a low amount and then haggle from there.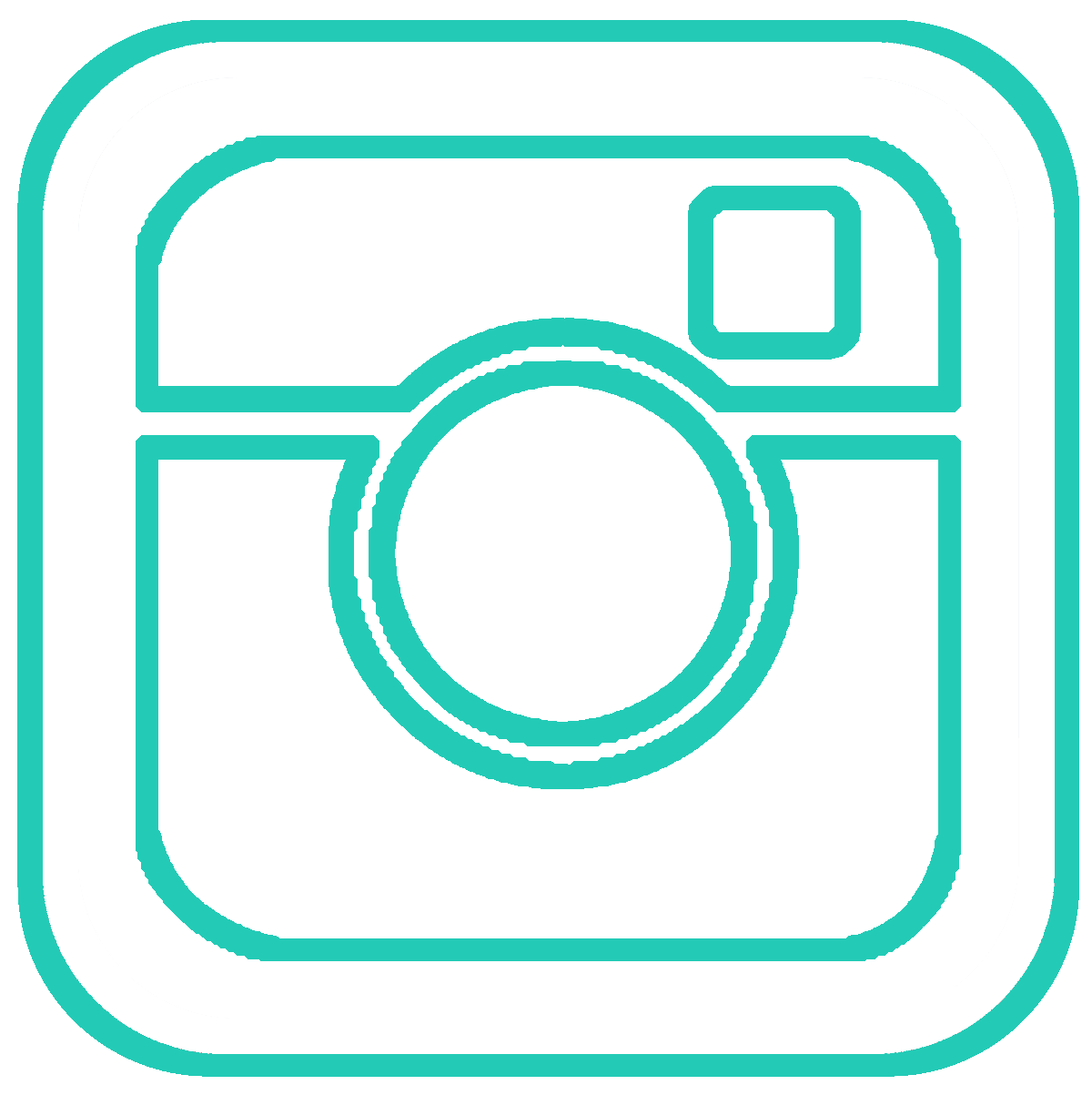 Did you score any good deals? Snap a picture of your best deal and tag it on Instagram with @FlusterBuster and #pricebuster so we can check it out.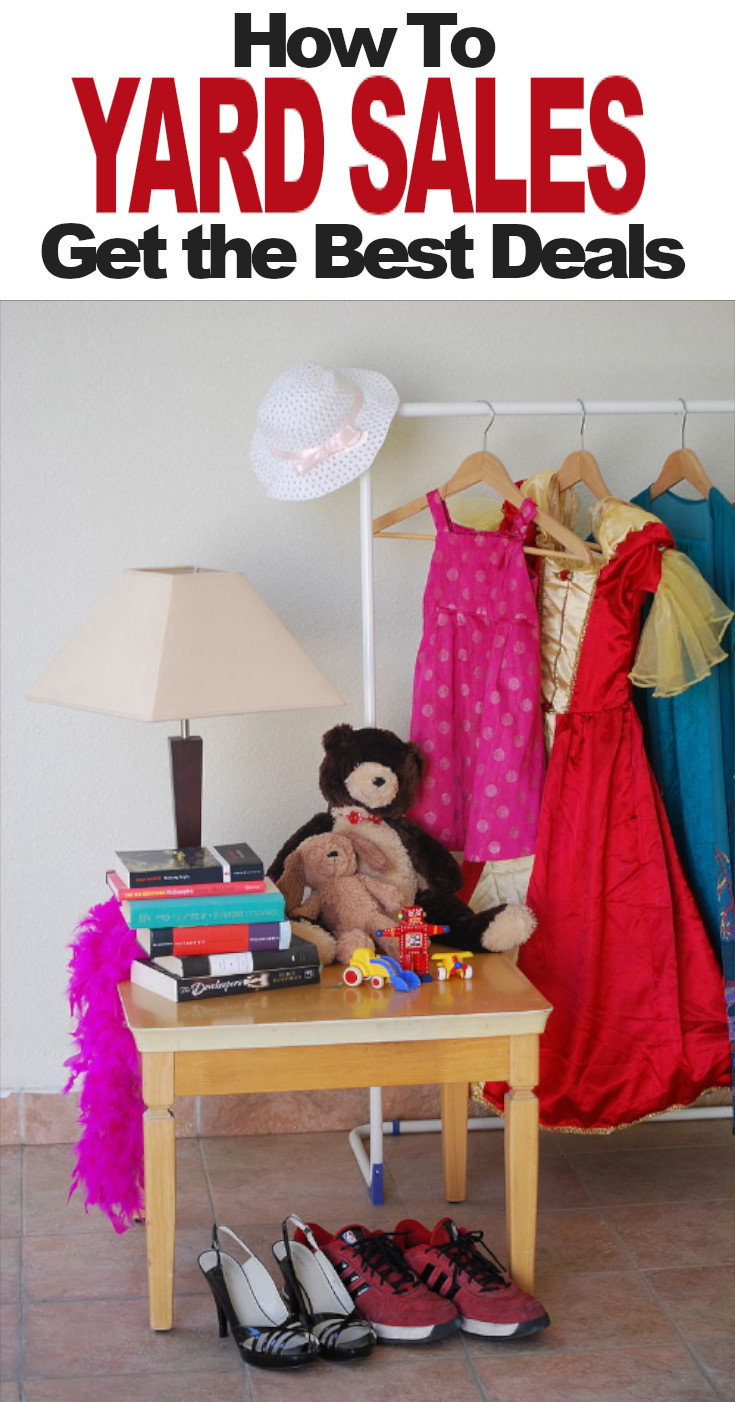 MORE INSPIRATION
Disclosure: Some of the links in this post are affiliate links. If you click on the link and purchase the item, I will receive a commission. I only recommend products or services that I personally believe will add value to my readers. All opinions stated are strictly my own. Read our full disclosure policy for more information. 
---