This post may include affiliate links. Read our disclosure policy for more information.
Electric bills can get scary! Luckily, there are a few simple things that you can start doing today that will take the fear out of opening your next bill.
Do you know how much it's costing you to run your food processor? Or how about how much it costs for you to charge your phone? When we think about how high our electric bill is, our first thoughts automatically go to the big things, like refrigerators and air conditioners. While those things do use a considerable amount of power, there are some little changes that you can make that will add up to noticeable savings!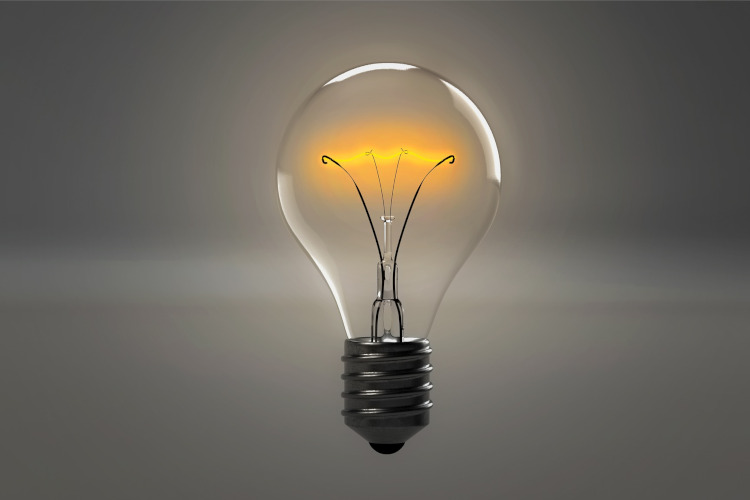 When we bought our house it was completely electric, except for the hot water heater (I never understood that). I didn't really think much of it at the time, other than I would have to learn how to cook on an electric stove. However, my thoughts soon changed when we received that first electric bill. I don't think I ever had an electric bill that high.
I immediately went into frugal mode, and implemented some simple changes to lower the bill. These changes made a noticeable difference to our bill and we have been practicing them ever since, even after we purchased energy efficient appliances and ran gas lines to the stove and furnace. 
Here are a few of the things that we did to reduce our usage.
Cost Cutting Tips
Small Appliances – When possible use items that don't require electric. For example, instead of using a food processor, use a mandolin/food chopper or cut it by hand. Of course, if it's a big job then pull out the food processor, but for small jobs why waste the energy.
Energy-Efficient Appliance – Use energy-efficient appliances when possible. When I need to replace appliances I look for ones that are more efficient. My blow dryer recently died and I had to replace it. I replaced it with a blow dryer that uses infrared technology, which is known to be way more efficient.
Cell Phones – Use a solar powered charger to charge your phones. Solar chargers use the suns energy to provide power to charge your phone with. They are also nice to have if you live in an area that often experiences power loss. 
Lighting – It's getting to a point where you have no choice but to uses energy-efficient bulbs. However, keep an eye on the watt of the bulbs, by using lower wattage bulbs in areas where a lot of light is not required, you can save even more. Also, try plugging your lights and other electronic equipment into outlet timers, this will also help cut down on your power usage.
Turn Off Equipment – Equipment that is unnecessarily left on is costing you big bucks, plug it into an energy-saving power strip. This will save you money when the equipment is in use plus it makes it easy to turn it all off when you're done. 
Computers – Turn it off or at least put your computers and electronics into sleep mode when not in use. You'd be surprised at how much power running electronics, that are not in use, actually uses. You'll see significant savings by just putting them into sleep mode.
Cooling – Having energy-efficient equipment will save you a great deal, however there are a couple of other things that you can do. First, install a programmable thermostat to regulate your heat and air, this will cut down on your bill quite a bit. Another thing, don't ever turn of your air when you leave. The cooling unit uses more power to cool down a warm house than it does to maintain a comfortable temperature.
Electric Company – Many electric companies offer free programs to help you evaluate your homes energy usage. They let you know what needs repairing and in what order you should tackle it to help your home be more efficient. 
Do you want to know how much energy items in your house are consuming? Purchase an electricity usage monitor, it will help you calculate just how much you are spending. Once you know what it costs you'll be making changes in no time and you won't be frightened when you receive your next electric bill.
What do You Do to Lower Your Bill?
More Ways to Be Frugal
Pantry Staples to Always Have on Hand
5 Simple Tricks to Help You Save More Money
How to Get the Best Deals at Yard Sales
50+ Household Items that Do More than Expected
Disclosure: Some of the links in this post are affiliate links. If you click on the link and purchase the item, I will receive a commission. I only recommend products or services that I personally believe will add value to my readers. All opinions stated are strictly my own. Read our full disclosure policy for more information.