This post may include affiliate links. Read our disclosure policy for more information.
Cinnamon is for more than just adding to your favorite dessert recipes, it can be used to heal ailments, clear blemishes and so much more.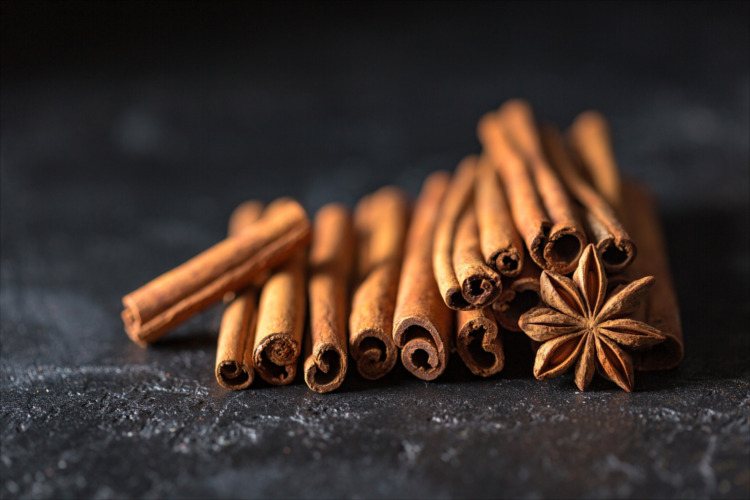 Since beginning this World War II series I've really come to appreciate how resourceful people were during this era. However these posts have raised the question, Why don't we use them today? The only answer that I could come up with is that we're to busy. It's so much easier (and more expensive) to purchase a cleaning solution, or headache medicine off of the shelves than it is to stir up your own.
There is one thing that I've discovered through this series and that is, our grandmothers were geniuses. I've been testing out several of the uses, as I've needed them, like the earwax removal and I can't believe how well they work, most of the time better then the commercial products. To think that I've been wasting my money on commercial products all of these years when I had the solution in my own cupboard, it makes me want to kick myself.
A few weeks ago I thought that I was beginning to run out of ideas to continue this series when out of the blue a complete stranger offered me a tip to help on my weight loss journey. This tip has lead to a whole new avenue of posts and I should be able to keep it going for several more weeks.
Cinnamon Facts & Uses
Cinnamomum verum

Ceylon or True cinnamon" is grown in Sri Lanka

Commercial cinnamon is called Cassia and is not a "true cinnamon"

It comes from the inner bark of the tree

Mentioned several times in the Bible (Exodus, Proverbs, Song of Solomon)

Ancient Egypt – cinnamon was used in embalming

Highly prized among ancient nations, regarded as a gift fit for monarchs

Used in traditional medicine

Health benefits for: diabetes, arthritis, high cholesterol, memory function, leukemia and lymphoma

Increases blood flow

Anti-micobial properties

Increases collagen production

Anti-oxidant

2 teaspoons = 12 calories

 
Beauty Uses
Acne and Blemishes – to treat, mix 1 teaspoon ground cinnamon with 3 tablespoons of honey, apply to the skin before bed. Wash with warm water.

Blackheads – to banish, mix equal parts oatmeal and ground cinnamon, add water to make a thick paste. Scrub face with the mixture and rinse with cold water.

Breath – to freshen, chew on a piece of cinnamon bark or gargle with cinnamon water.

Hair – to lighten, mix equal parts ground cinnamon and conditioner. Evenly distribute the mixture throughout your wet, untangled hair. Leave on your hair overnight. In the morning wash hair.

Lips – to plump, wet a cinnamon stick with warm water and rub it over your lips. Your lips will tingle and begin to plump.

 
Healthcare Uses
always consult a doctor before using cinnamon as a treatment
Arthritis – to reduce pain, drink a glass of cinnamon tea. (see recipe below)
Bladder Infections – to avoid, drink a glass of cinnamon tea daily. (see recipe below)
Circulation – to boost, drink a glass of cinnamon tea. (see recipe below)
Cold and Flu – to relieve symptoms, drink a glass of cinnamon tea with a little ginger. (see recipe below)
Indigestion – to avoid, add a little cinnamon to the dish you are serving or drink a glass of cinnamon tea 1/2 hour before eating. (see recipe below)

Insect Bites – to treat, make a mixture using equal parts ground cinnamon and honey and apply to the bite.

Menstrual – to ease pain, drink a glass of cinnamon tea. (see recipe below)
Pain – to relieve, drink a glass of cinnamon tea. (see recipe below)
Stomachache – to soothe, drink a glass of cinnamon tea with some honey. (see recipe below)
UTI Infections (urinary tract infections) – to avoid, drink a glass of cinnamon tea daily. (see recipe below)
Weight – to reduce or curb hunger and sugar cravings, drink a glass of cinnamon tea. (see recipe below)

Yeast Infection – to fight, add cinnamon to your diet.

(

JUST ADDED

) Diabetes – to lower your numbers, add cinnamon to your daily diet or use cinnamon capsules found in the vitamin section of your favorite pharmacy.
Miscellaneous
Air Freshener  – to make your own, display a bowl filled with ground cinnamon.

Ants – to keep them at bay, sprinkle their trail with cinnamon.

Incense – to make your own, place a mound of ground cinnamon in a heat resistant dish (ashtray), and light it with a match.

Moths – to repel, break up 3-4 cinnamon sticks, combine them with 1/2 cup of whole cloves and 1/2 cup of peppercorns. Fill satchels with 1-2 tablespoons of the mixture and place them in the area where you want to repel moths.

Stovetop Potpourri – to remove odors from your home, fill a saucepan with water and add 1-2 tablespoons of ground cinnamon or 1-2 sticks. Simmer, add water when needed.
Cinnamon Tea
Author:
Robin | Fluster Buster
Ingredients
2 quarts water
1-2 cinnamon sticks
sugar or honey
Instructions
Place the cinnamon stick(s) and water in a saucepan. Bring to a boil and allow it to boil for 2-3 minutes. Remove from heat, stir in sweetener. Serve hot or allow it to cool and pour it into a pitcher to refrigerate and serve cold.
Check for coupons before heading to the store.
Teapot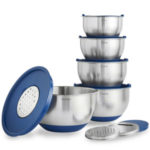 Mixing Bowls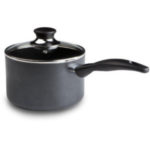 Saucepan
36 Cooking Spray Uses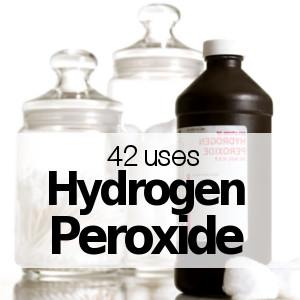 42 Hydrogen Peroxide Uses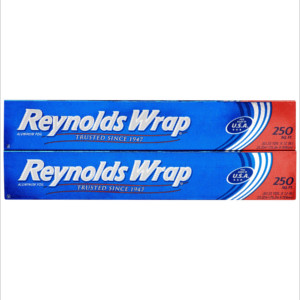 33 Aluminum Foil Uses


Disclosure: Some of the links in this post are affiliate links. If you click on the link and purchase the item, I will receive a commission. I only recommend products or services that I personally believe will add value to my readers. All opinions stated are strictly my own. Read our full disclosure policy for more information.