This post may include affiliate links. Read our disclosure policy for more information.
Get ready for a sizzling summer with our amazing Summertime Rotating Meal Plan! This is just the first week of our 6-week lineup, filled to the brim with mouthwatering meals that are perfect for the sunny season. Our menus have it all: refreshing salads, easy-peasy quick meals, hearty family favorites, and of course, plenty of grilling goodness. Say hello to a summer of scrumptiousness!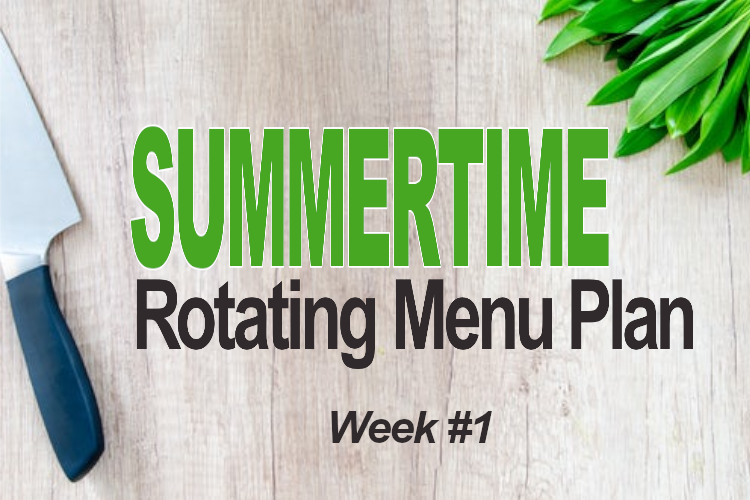 SUMMERTIME MEAL PLAN
Rotating menus are a must-have, especially during the summer months. Creating a new and fresh menu every week can be very time-consuming, so we've done the work for you. We have created 6-weeks of menus and shopping lists that are filled with a variety of summertime favorites. The best part about these plans is that they can be rotated throughout the summer, saving you time for what is really important.
WEEK 1 MEAL PLAN
MONDAY – SPINACH AND CHEESE FRITTATA

A delightful Spinach and Cheese Frittata served alongside buttered toast and refreshing orange slices. This mouthwatering meal is perfect for a group of four, and any leftovers can be refrigerated and enjoyed as a scrumptious breakfast the following morning.
TUESDAY – GRILLED CHICKEN COBB SALAD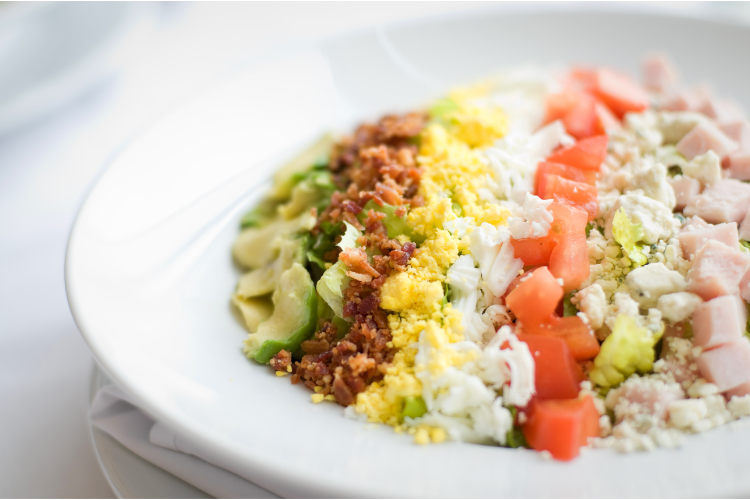 A refreshing Grilled Chicken Cobb Salad from Cafe Delites! This mouthwatering recipe is designed to generously serve 4 lucky individuals. Get ready to embark on a culinary adventure!
WEDNESDAY – GRILLED HOT DOGS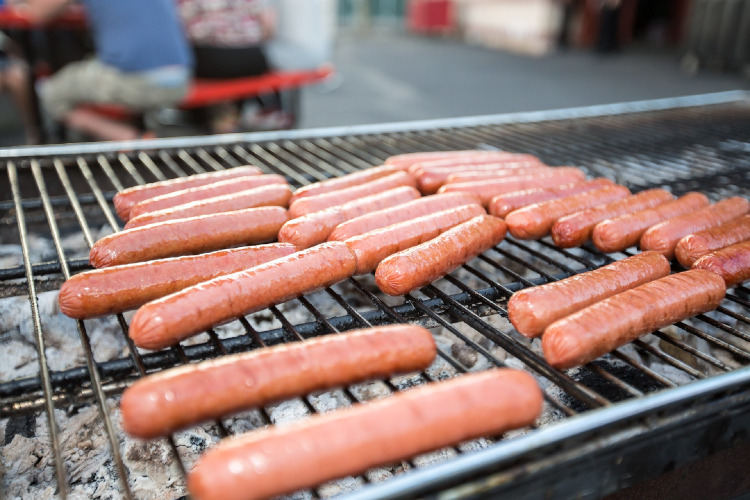 Indulge in mouth-watering hot dogs paired with irresistible baked beans and crispy potato chips. Because let's be real, what is summer without the aroma of grilling hot dogs wafting through the air?
THURSDAY – PULLED PORK SANDWICHES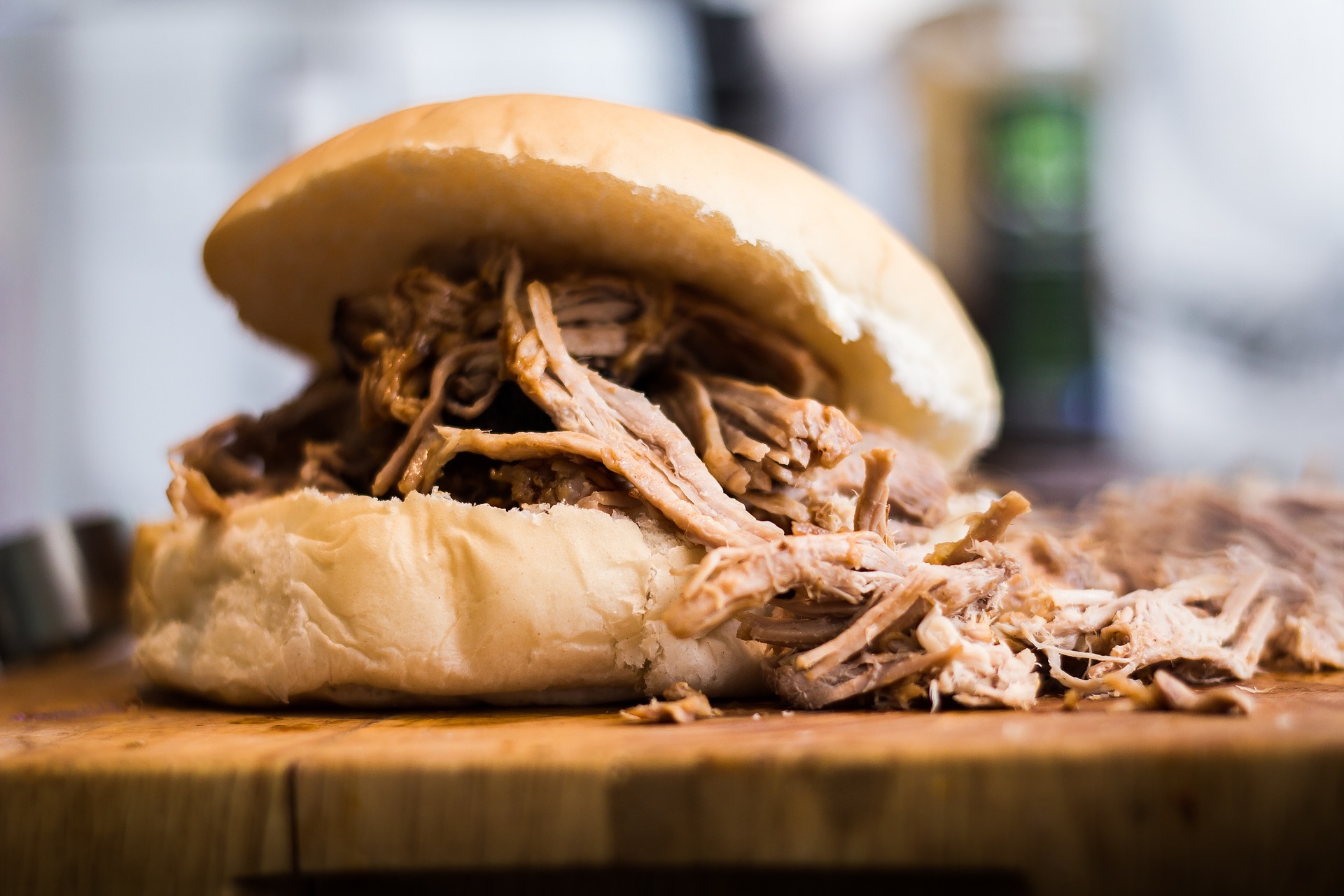 These delicious Slow Cooker Pulled Pork Sandwiches served with a side of tangy coleslaw and savory baked beans, will have your taste buds dancing with joy. The best part? This recipe makes enough to enjoy not just one night, but two! Simply refrigerate the leftovers and treat yourself to a scrumptious Saturday dinner. 
FRIDAY – FISH TACOS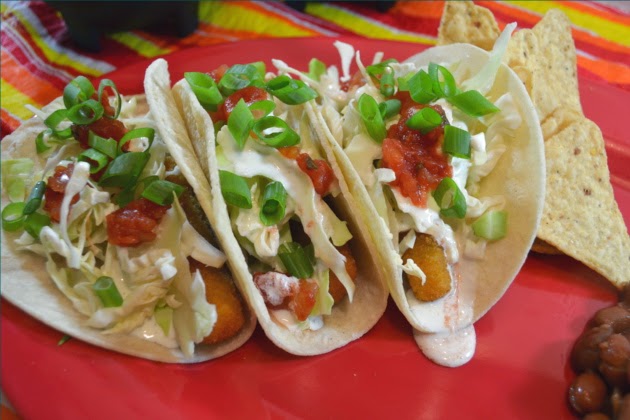 Get ready for a scrumptious feast of Fish Tacos paired with savory pinto beans and crispy homemade tortilla chips! Trust me, this recipe is a big hit with my family, so I always make a double batch. Prepare to indulge in this delightful culinary creation!
SATURDAY – LEFTOVERS OR DINING OUT
SUNDAY – OVEN ROASTED CHICKEN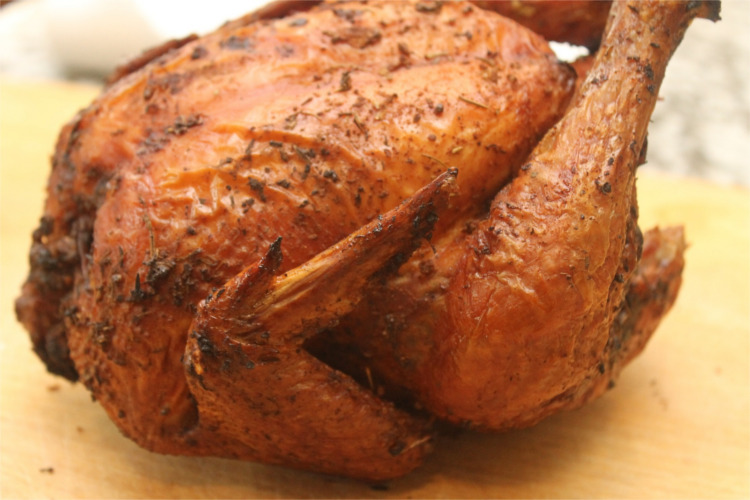 Let's all sit down together and enjoy our Oven Roasted Chicken paired with creamy mashed potatoes, golden corn, and fluffy biscuits. And as a sweet finale, treat yourself to a refreshing fruit pizza. Let's bring the whole family together every Sunday for a delightful and heartwarming meal!
TIPS
✔ Money Saving Tip – to keep your grocery bill low look for coupons for the items that are on your list.
✔ Time-Saving Tip – do your grocery shopping online, you'll save so much time because someone else does the shopping for you. It also allows you more flexibility for staying on budget, you don't check out until your total is just right.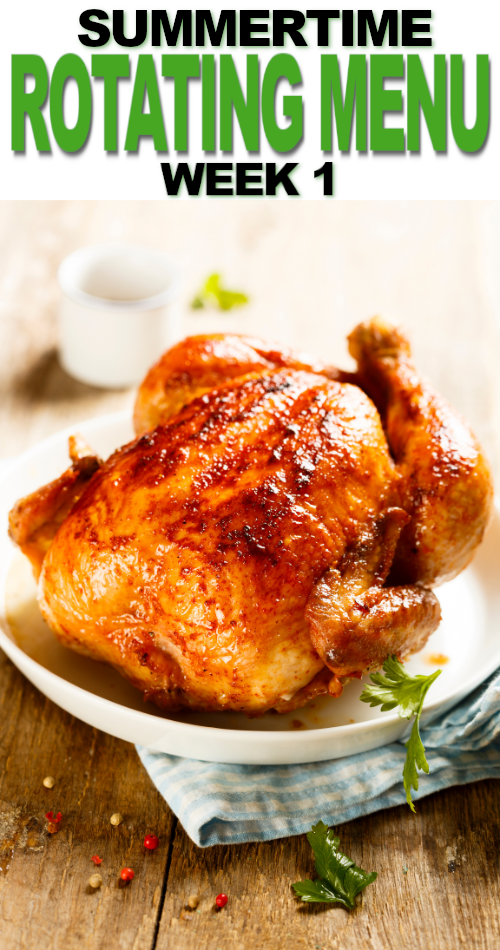 What is one of your favorite things to make during summer?
Disclosure: Some of the links in this post are affiliate links. If you click on the link and purchase the item, I will receive a commission. I only recommend products or services that I personally believe will add value to my readers. All opinions stated are strictly my own. Read our full disclosure policy for more information. 
updated: 08/11/2023