This post may include affiliate links. Read our disclosure policy for more information.
Simple Fish Tacos served with pinto beans and homemade tortilla chips can feed your family of 4 for around $5.00.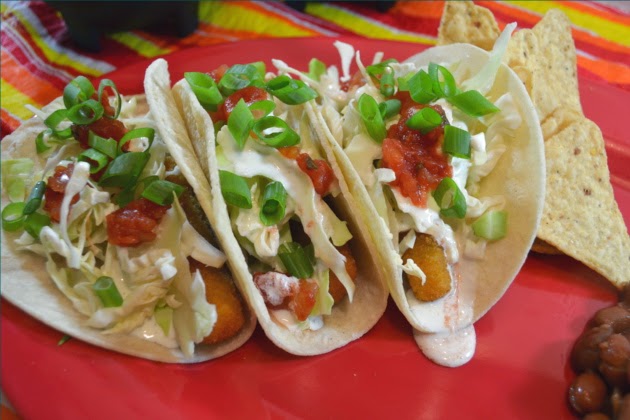 Things have been pretty crazy around here lately with the kids being out of school, my oldest son and his family moving in and everyone's hectic schedules.
With all of the chaos that has now become my life, spending a lot of time in the kitchen just isn't possible. When it comes to dinner all I'm looking for at the end of the day is something quick and easy that will fill my broods bellies.
Being from Southern California, fish tacos were something that we ate on a regular basis. You could find fish tacos at just about every restaurant that you went to. Now that we're in West Virginia, it's hard to find fish tacos (good ones), even at the Mexican restaurants.
In keeping with one of our most missed foods, I wanted to create a Fish Taco meal that would be both delicious and fit into our Feed 4 for 5 budget.
Easy Fish Tacos
Feed a family of 4 for $5.27
Ingredients
24 fish sticks
8 ounces crema
¼ tsp coriander
¼ tsp cumin
Dash of cayenne
1 tsp lime juice
Pinto beans
24 corn tortillas
½ cup vegetable oil
2 cups cabbage, shredded
¼ cup salsa
4 green onions, sliced
Instructions
Bake fish sticks according to package directions.
In a small bowl, mix together crema, coriander, cumin, cayenne pepper and lime juice. Set aside.
In a small saucepan, heat pinto beans.
Cut 12 corn tortillas into quarters.
In a small skillet, fry the corn tortillas quarters in vegetable oil until they are golden brown.
Remove the tortillas to a paper towel lined plate and lightly sprinkle with salt.
Warm remaining corn tortillas in microwave.
Top warmed tortillas with 2 fish sticks, cabbage, crema sauce, salsa and green onions.
Serve with homemade tortilla chips and pinto beans.
Check for coupons before heading to the store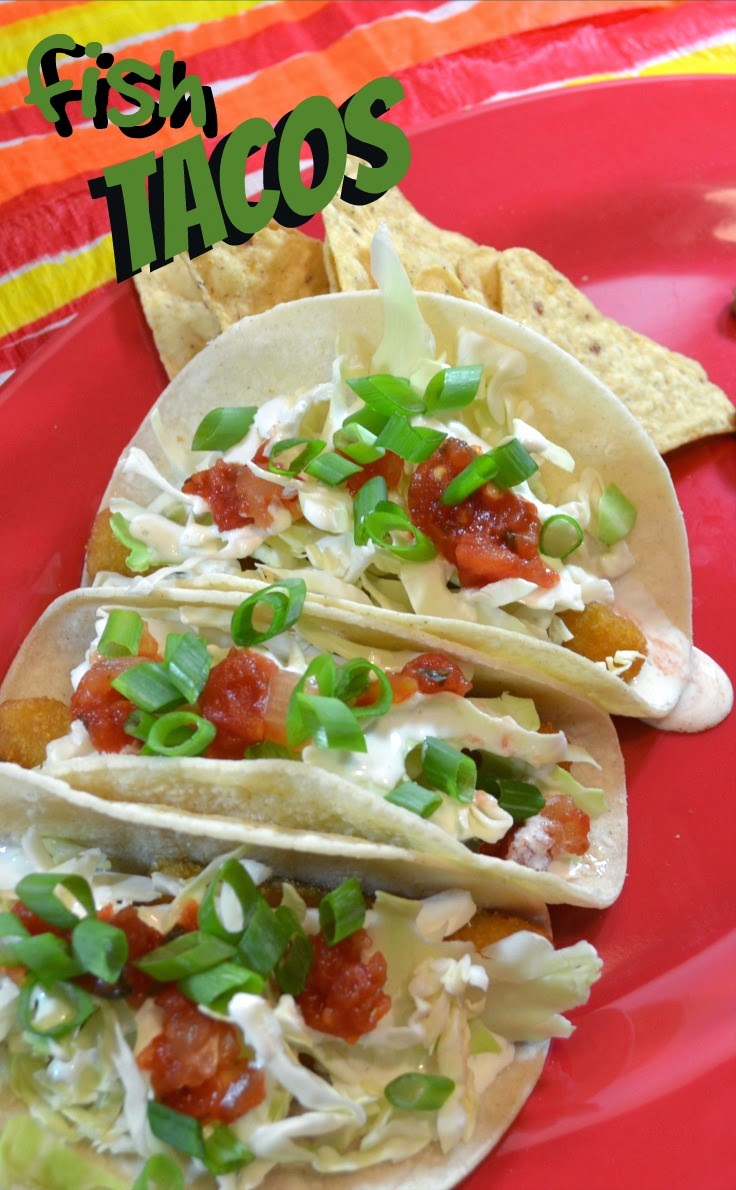 Disclosure: Some of the links in this post are affiliate links. If you click on the link and purchase the item, I will receive a commission. I only recommend products or services that I personally believe will add value to my readers. All opinions stated are strictly my own. Read our full disclosure policy for more information.