This post may include affiliate links. Read our disclosure policy for more information.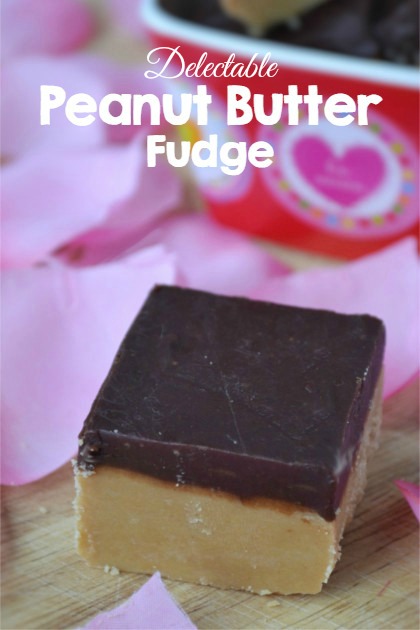 It would really suck to have a peanut allergy because my mom has finally given me permission to share her amazing, most sought after, Peanut Butter Fudge Recipe. She has kept this recipe a secret for years, even from her own kids. I only got the recipe a couple of years ago with strict instructions not to share it with anyone, so getting permission to share it, is a really big deal!
Family and friends know how huge this is. For years they have asked begged for this recipe and ended up very disappointed. It's crazy how many people have wanted this recipe, I've only been making it for a couple years and I cant even count how many people have asked me for it. It is, by far, the best peanut butter fudge that you'll ever have, just ask any one of the many people who have asked for the recipe.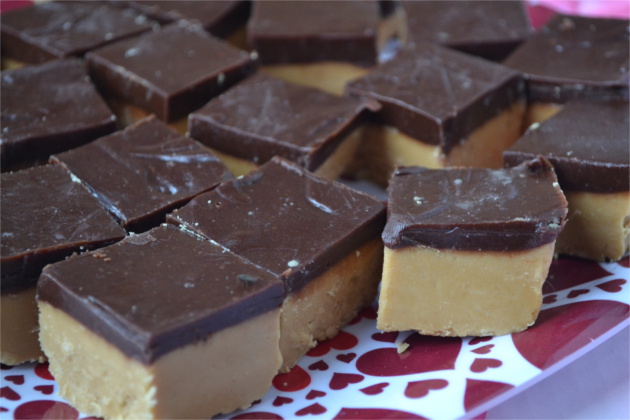 This post may contain affiliate links – any opinions stated are strictly my own! See our disclosure for more information.
Delectable Peanut Butter Fudge
Ingredients
Fudge
5 cups peanut butter, creamy
1½ cups unsalted butter
⅓ cup Karo syrup, light
2 pounds confectioners sugar, sifted
1 teaspoon vanilla
Chocolate Topping
Instructions
Fudge
Over medium heat, melt butter. Add peanut butter and stir until melted. Remove from heat.
Add syrup and vanilla and stir until combined..
In a large bowl combine the sugar and peanut butter mixture. Knead until smooth.
Spread evenly on a buttered 9-1/2"x13"x1" baking sheet.
Chocolate Topping
Over medium heat, melt butter. Add oil, syrup, milk, vanilla and cocoa, mix well.
Mix together the butter mixture and sugar.
Evenly spread the chocolate mixture over the fudge. Refrigerate until set.
What is your most requested recipe?
Fluster Buster Tool Chest