This post may include affiliate links. Read our disclosure policy for more information.
Last year I tried my hand at using sugar paste for the first time when I made some Pupcakes. They didn't turn out as good as Serena's Cow Couple but I had a lot of fun playing with it, it was like adult Play-doh. Check out Serena, from the Bewildered Bug's guest post on The Springmount 6 Pack for a complete tutorial on how you can have fun topping your cakes with sugar paste.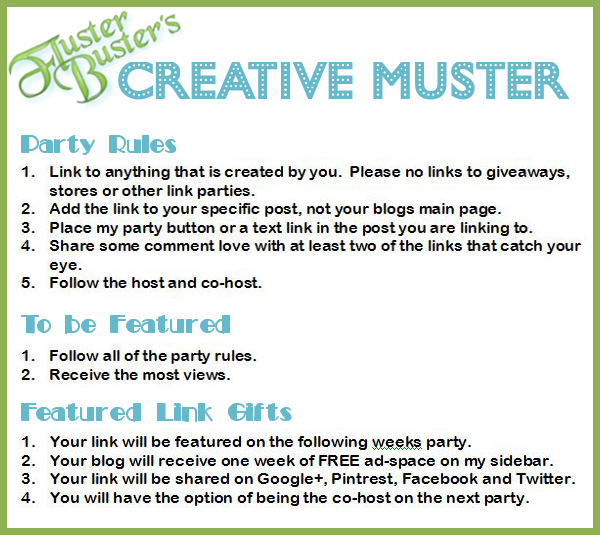 By linking to this party you are giving Fluster Buster and co-hosts permission to use your images in featured posts.