This post may include affiliate links. Read our disclosure policy for more information.

Last weeks party was one for the record books. We had so many talented people sharing some incredibly inspiring links. I hope that you were able to check some of them out. Sandy over at Savard Studios got a lot of attention on her Stunning Pewter Mid-Century Gothic Dresser. If you saw it, you know why, she's extremely talented with a paint brush. I am featuring Savard Studios this week because she R.S.V.P'd and her link received the most attention.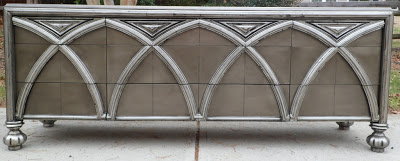 Pewter Mid-Century Gothic Dresser by Savard Studios
For being the featured link Savard Studios received a special trophy to display on her blog as well as her link being shared on Facebook, Twitter and Pintrest. She also received one week of free ad-space on my sidebar. The best part, for me anyways, is that she is co-hosting this party with me. Congratulations Sandy!
Fluster's Creative Muster
Party #10
(begins Tuesday @ 6pm and ends Sunday at 11:59pm)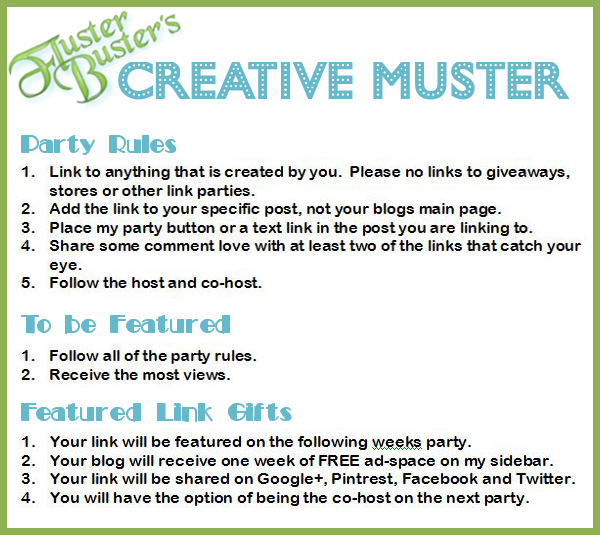 By linking to this party, you are giving Fluster Buster permission to use your photos in featured links.