This post may include affiliate links. Read our disclosure policy for more information.
Fluster's Creative Muster Party #98
Heather, from My Sweet Mission, is an amazing baker, I know because I've made a few of her recipes and each one was incredible. I'm sure that these Walnut Puff Cookies are no exception. Every year I add a new cookie to my Christmas baking list and since I know that Heather would never steer me wrong, I'll be adding this one to the list. I'm looking forward to tasting all of that buttery goodness in this one!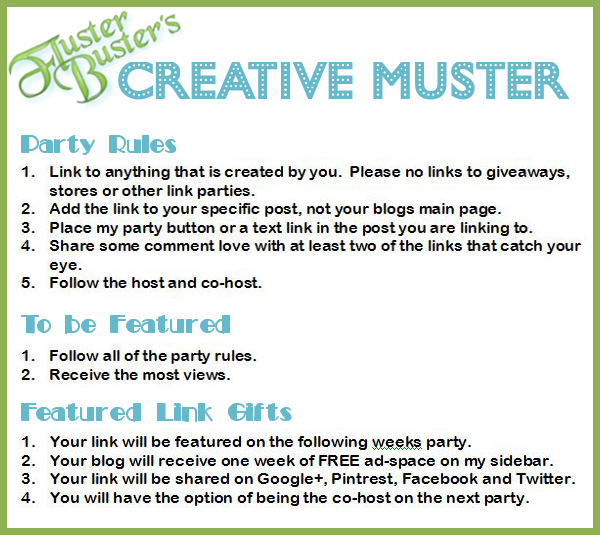 By linking to this party you are giving Fluster Buster and co-hosts permission to use your images in featured posts.

Last week's top 10 links can be found on Google+
To see who made the muster:
Follow me on
Google+
or use the hashtag #creativemustertop10