This post may include affiliate links. Read our disclosure policy for more information.
Fluster's Creative Muster Party #121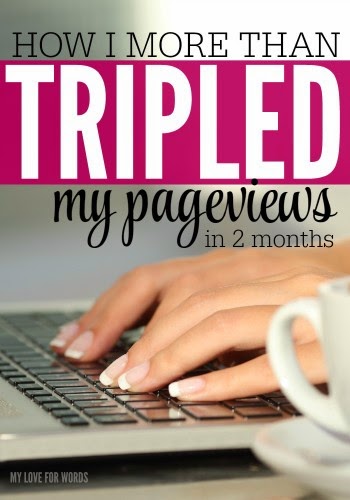 I've read lots of articles on how to increase your pageviews, but I never actually knew someone who did it. Emily from My Love for Words actually More than Tripled her Pageviews in 2 Months. Isnt' that's amazing! Check it out, she's happy to share how she did it.
By linking to this party you are giving Fluster Buster and co-hosts permission to use your images in featured posts.
 **Visit one of the links (other than your own), leave me a comment with the link # that you visited and I'll pin your links.
A Look Back at Creative Muster Features
April 29, 2014 – After you Publish a Post Checklist from Snippets of Inspiration
April 30, 2013 – Cinnamon Pretzel Snacks from The Moonlight Factory