This post may include affiliate links. Read our disclosure policy for more information.
Fluster's Creative Muster Party #115
If you love Girl Scout Thin Mint cookies as much as I do than you are going to really appreciate this recipe on How to Make Homemade Thin Mints. As soon as I run out of the real thing you'll find me in the kitchen trying my hand at Moms Need to Knows recipe.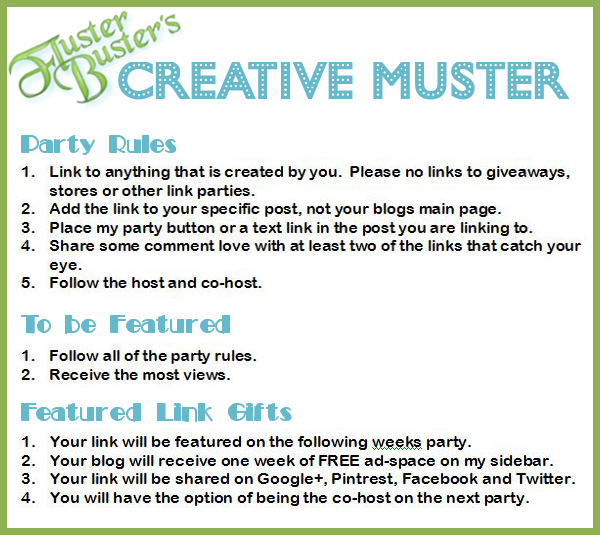 By linking to this party you are giving Fluster Buster and co-hosts permission to use your images in featured posts.
A Look Back at Creative Muster Features
March 18, 2014 – Blog Photo Tips from Mums Make Lists
March 19, 2013 – Little Prairie Stool from Heaven's Walk