This post may include affiliate links. Read our disclosure policy for more information.
Fluster's Creative Muster Party #102
I must've been living under a rock because I've never heard of Fagioli, but it's sounds really yummy. Sherri from
Luv a Bargain
shared her recipe for
Pasta Fagioli Soup
at last weeks party and it received all kinds of views. I can only assume that everybody knows and loves Fagioli or they were just as curious as I was. Either way I can't wait to give it a try this winter!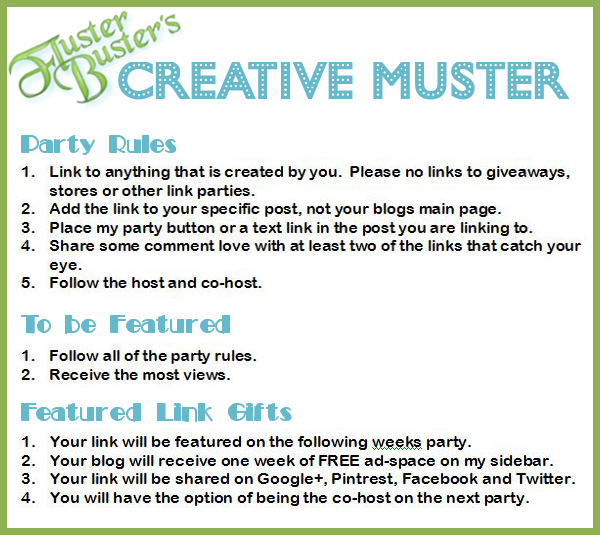 By linking to this party you are giving Fluster Buster and co-hosts permission to use your images in featured posts.