This post may include affiliate links. Read our disclosure policy for more information.
Fluster's Creative Muster Party #101
Pinterest is where a huge chunk of my traffic comes from as I'm sure it is for most of you. What if you could increase your traffic even more with just a couple of super easy changes. Last week Finding Morgan shared The Super Simple Pinterest Change that Increased her Blog Traffic (broken link). If you didn't check it out last week, check it out now. It really is an easy change with big rewards,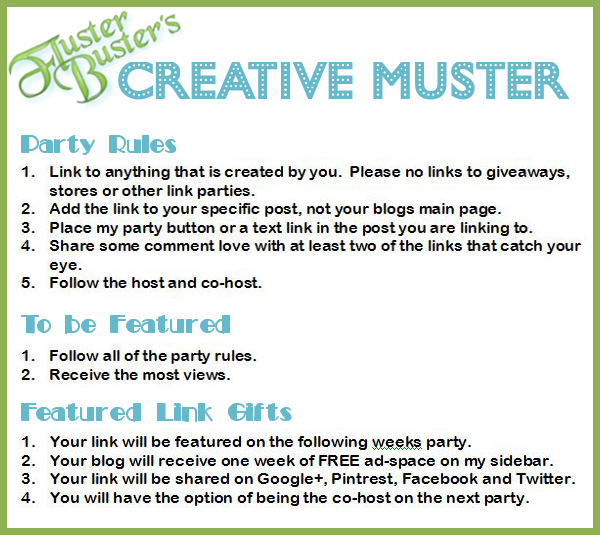 By linking to this party you are giving Fluster Buster and co-hosts permission to use your images in featured posts.
Co-Host – Morgan @ Finding Morgan (Broken Link)
Last week's top 10 most viewed links can be found on Google+
To see which ones made the muster:
Follow me on
Google+
or use the hashtag #CreativeMusterTop10
To see my favorite links
Follow me on
Facebook
or use the hashtag #CreativeMusterTop10