This post may include affiliate links. Read our disclosure policy for more information.
A couple of years ago I started using natural products to clean with. Although the thought of not using chemicals was a plus, the main reason why I started was because it was a lot cheaper and it was just as effective. Alice, from Mum's Make Lists, has a great list of 7 Essential Natural Cleaners that will help get you started saving money and space. Stop by her blog and check out the list, you probably have most of the items in your cupboard right now.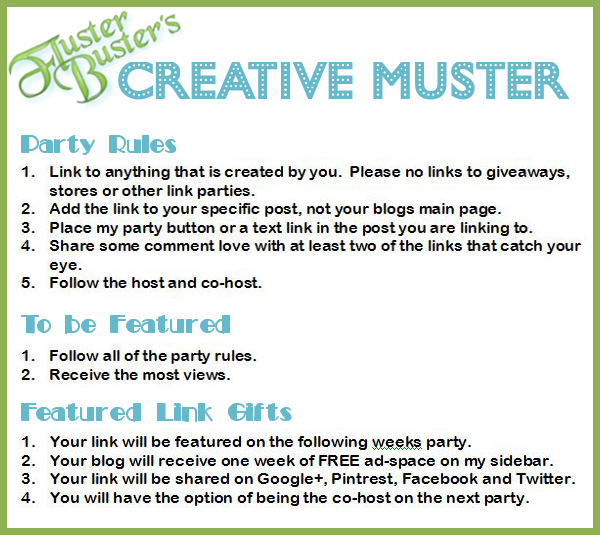 By linking to this party you are giving Fluster Buster and co-hosts permission to use your images in featured posts.