This post may include affiliate links. Read our disclosure policy for more information.
Summertime is party time, at least around our house it is, we look for any reason to host a party. We love being surrounded by our friends and family, swimming, playing games, sitting around a fire and of course eating. This is when I get to share some of my deliciously favorite and simple recipes.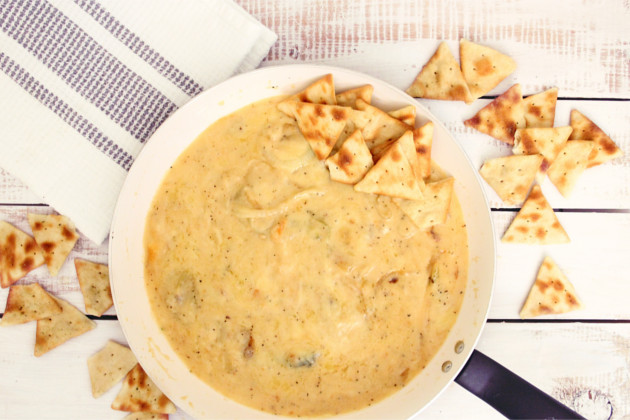 The following 30 Sweet & Savory Dip Recipes are a great way to keep bellies happy until the main course.
Simple & Savory Dip Recipes
1. You won't believe how easy it is to make Restaurant Style Salsa at home. Fluster Buster
2. Check out this Beer Cheese Fondue it would be perfect for poker night. The Crafty Woman
3. Ditch the jar and make your own Homemade Queso Dip using real cheese. Walking on Sunshine
4. Pico de Gallo also called salsa fresca would be a perfect dip for summer cookouts. Fluster Buster
5. You can never go wrong with Warm Cheesy Bacon Dip, who can pass up cheese or bacon. Pam's Party and Practical Tips
6. A go-to dip for any get party has to be Cheesy Spinach Artichoke Dip, it sure won't go to waste. Organizer by Day
7. This sweet and hot Mango Avocado Salsa can be served with so many different things, chicken, fish, pork and of course chips. Fluster Buster
8. Game night would be perfect for serving this Bacon Beer Cheese Dip. More than a Mom of Three
9. You're not going to believe how easy this Feta Guacamole Dip is to make. Cooking LSL
10. This Avocado Lime Sauce is so delicious and you'll want to put it on everything. Fluster Buster
11. This Loaded Potato Dip tastes like potato skins but without all of the work. Mom Endeavors
12. You could make a meal out of this Texas Trash Bean Dip. An Affair from the Heart
13. Try something a little different with this Pablanos Salsa. Fluster Buster
14. Your guests are going to love this Loaded Ranch Dip and it only takes 5 minutes to make. Renee's Kitchen Adventure
15. This Simple Guacamole is easy to make and packed full of wonderful flavor. Fluster Buster
Simple & Sweet Dip Recipes
1. Afternoon snacking will be a lot more delicious with this Peanut Butter Yogurt Fruit Dip. The Kitchen is My Playground
2. This refreshing Coconut Cream Fruit Dip would be perfect for summer get-togethers. Dessert Now Dinner Later
3. This Marshmallow Cream Cheese Fruit Dip only uses a few ingredients and it's over the top delicious. Carrie with Children
4. Make this Melon Mango Salsa for your next summer party. Taste of Home
5. There are so many options of thing that you could dip into this buttery Chocolate Dip. from Daily Appetite
6. Your apples will be so happy to be dipped into this Toffee Apple Dip. Joyful Scribblings
7. If you love the flavors of Fall you'll find them in this Mulled Apple Dip. Homegrown in the Valley
8. You're definitely going to want to make this Fluffernutter Cheesecake Ball for your next party. The Simple Parent
9. Fingers are the best thing to dip in this Rainbow Unicorn Dip. Chocolate Covered Katie
10. This Oreo Dip is loaded with the delicious flavors of cookies and cream. Lemon Tree Dwelling
11. This Peanut Butter Cup Cheesecake Dip is perfect for your apple slices or vanilla wafers. The Chunky Dip
12.  Check out this Classic Marshmallow Cheese Dip it will remind of what you grew up eating. Landeelu
13. Broken waffle cones will meet their match with this Cannoli Dip. Homemade Hooplah
14. The 90's are revived with this Dunkaroo Dip. Spend with Pennies
15. This Raspberry White Chocolate Cheesecake Dip is to good to say no to. Unicorns in the Kitchen


Featured Products:
(may include affiliate links)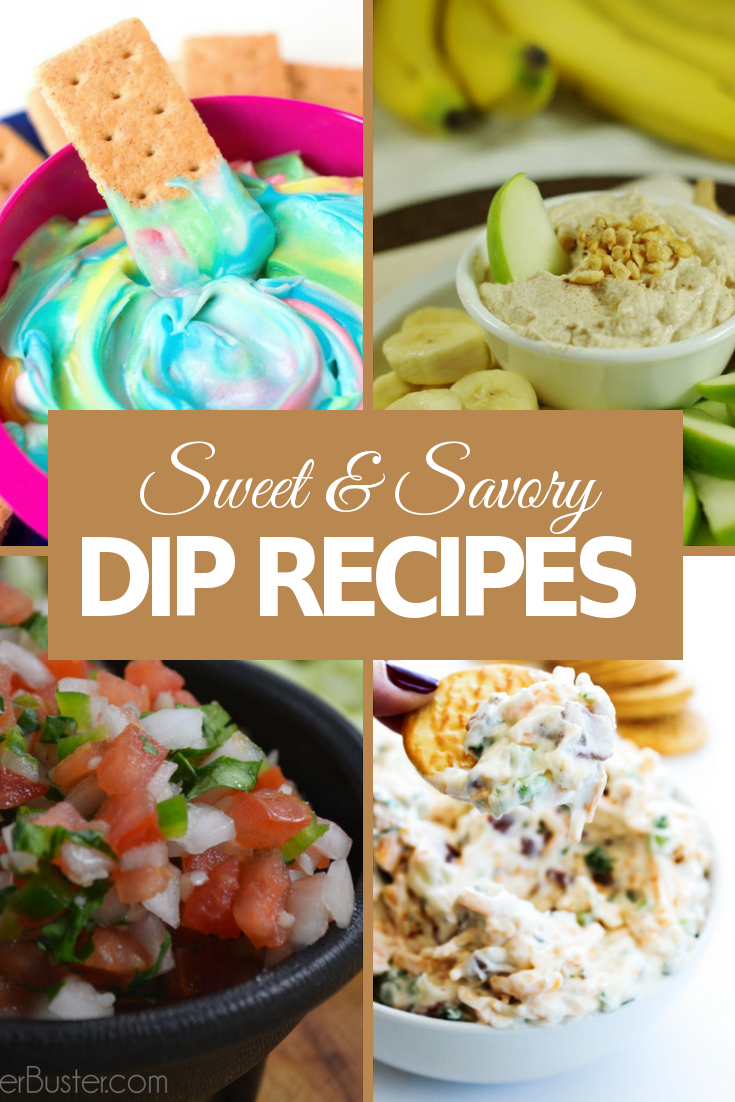 F
Disclosure: Some of the links in this post are affiliate links. If you click on the link and purchase the item, I will receive a commission. I only recommend products or services that I personally believe will add value to my readers. All opinions stated are strictly my own. Read our full disclosure policy for more information.