This post may include affiliate links. Read our disclosure policy for more information.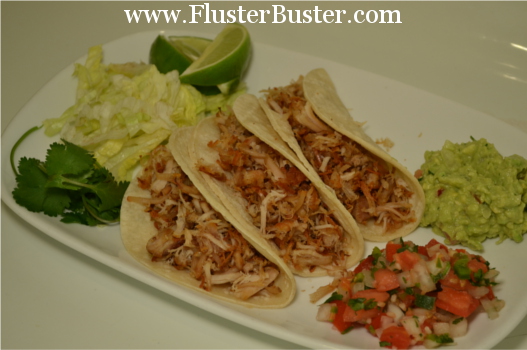 I love Carnitas, it's one of my favorite Mexican dishes. I never made them for myself because I was spoiled by the best Mexican restaurant ever, Old Town Mexican Cafe located in San Diego, CA. They make the best carnitas on the planet, if you are ever there I would suggest that you try them for yourself. As good as there food is there is one drawback, you will forever compare their food with everyone else's . Since moving from California to West Virginia I have yet to find a Mexican restaurant that I really like. I have been trying really hard to find one, but not having any luck.
A few months ago, I called my old butcher from El Toro's Market, they also served good Mexican food and asked him if he could help me out with a few recipes. One of the recipes that he gave me was for these Slower Cooker Carnitas. They aren't as good as Old Towns but they pull a close second and are definitely better than anything I've had around here.