This post may include affiliate links. Read our disclosure policy for more information.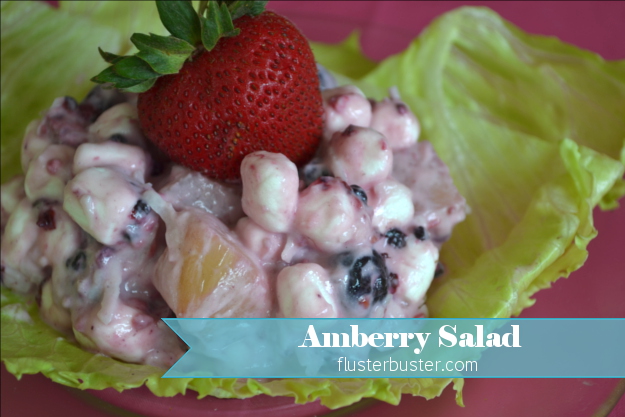 Today's featured salad is my Amberry Salad, it's a twist on the traditional Ambrosia Salad recipe.  A few years ago, my mom and I made a little wager to see whose version was best. We both took our salads to a family get-together and didn't tell anyone about our wager. She served the traditional version, using mixed fruit and sour cream. While I served my version using fresh berries and yogurt. We placed the salads side-by-side and waited to see who had the preferred salad.
Guess what? I won!!! What did I win, bragging rights! This is a big deal in our family because my mom is an amazing cook and not to many people can out-do her when it comes to food. Since our wager my mom only serves my version of the Ambrosia Salad.
Here is my winning version of Ambrosia Salad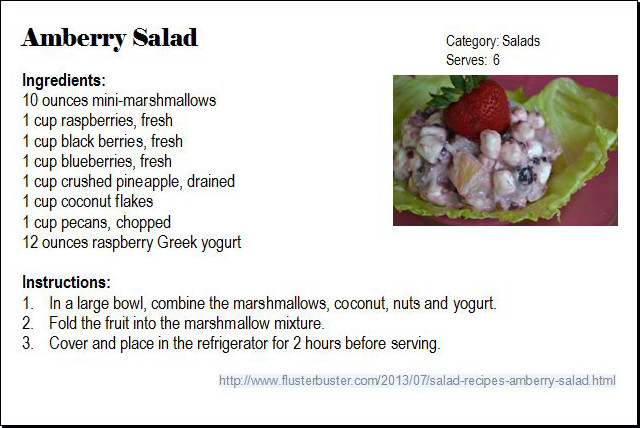 document.write('