This post may include affiliate links. Read our disclosure policy for more information.
This week has been crazy busy and my husband has been out of town so I've been carrying quite a load, I can't wait til' he gets back.
When he's not here it kinda' throws things off balance and meal time is no exception. With him not being here I was going to have so many leftovers that I decided to freeze a couple of the meals to use for another week.
Here's what our meal plan looks like this week (before we knew my husband was going to leave town):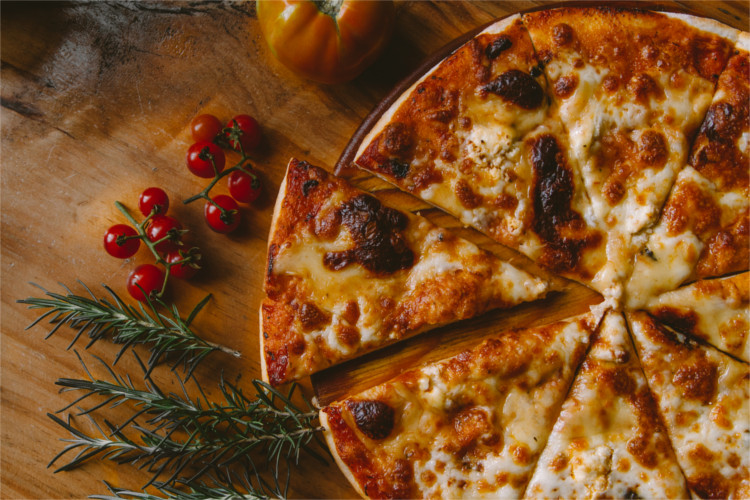 Budget Friendly Meal Planning
Hot Dogs – served with baked beans and coleslaw. This is the perfect meal if you need to get dinner on the table fast. If I have any meatless chili on hand I'll warm that up too, my husband really likes chili and slaw on his hot dog. Apparently it's a West Virginia thing.
Creamy Chicken Bake – sometimes I'll serve this with a side salad or fruit. Usually though, I serve it alone, it's hearty enough and full of all you're meat and vegetables, you don't really need anything else.
Sloppy Joe's – served with oven fries and pickle spears. Most of the ingredients you need to make sloppy Joe's can be found in your pantry, which is what makes this a delicious budget friendly meal.
Leftover Buffet – leftovers are always a great way to save money as well as time.
Pizza – served with salad. This is a fun meal to make with the kids. Give them their own dough and let them go crazy creating their own pizzas.
Fish Tacos – served with Mexican coleslaw, 2 cups pinto beans, chips & salsa and 2 oranges sliced. This is one of those meals that I think that my family could eat everyday and never get sick of it. It is that good!
Oven Roasted Chicken – served with mashed potatoes, corn, biscuits and for dessert lava cakes. I like to roast a fairly large chicken so that I have enough leftover to create another meal during the week.
Download – Week 3: Menu & Shopping List
Budget Friendly Tips
✔ To lower your grocery budget even more, trying purchasing salad ingredients separately instead of the salad bags
✔ You can easily make your own hamburger and hot dog buns, they add a nice homemade touch to the meal and they taste amazing.
✔ Stock up when prices are at there lowest. Sales usually go in a 3 month cycle, so if you see an item at it's rock bottom price, buy enough to use between now and the next sale.
✔ One way that I keep my grocery bill low is by using coupons for the items that I need. I rarely plan my menu around the coupons that are available, I find that I end up spending more. Instead I create my menu first and then look for coupons that will lower my bill.
Time Saving Tips
✔ Spending a little time meal planning can make your life so much easier. It'll save you time and money, improve your nutrition, it'll make cooking more manageable and it will give you more control over what you put on the table.
✔ A simple way to save yourself some time in the kitchen is by prepping your food for the week. This can be done by simply washing your fruits, chopping your vegetables or portioning the food for each meal. It's up to you how much you want to do to save yourself sometime later in the week.
About Our Meal Plan
✔ Our menus are designed to feed a family of four, two adults and two teenage boys. It can also feed two adults and 3-4 young children.
✔ Many of the meals included in our meal plan are budget friendly to begin with, however we do offer tips that will reduce the grocery bill even further.
✔ Our menus do not include breakfast or lunch, but there is space for you to fill in what your family likes. Our family eats a pretty simple meal for breakfast and lunch, like cereal or sandwiches and sometimes leftovers. We don't make to much of a fuss over it.
✔ Sunday dinner is our biggest meal of the week, that's when all of the family gets together, so we tend to spend a little more money and include dessert. I try to make enough for leftovers during the week.


Disclosure: Some of the links in this post are affiliate links. If you click on the link and purchase the item, I will receive a commission. I only recommend products or services that I personally believe will add value to my readers. All opinions stated are strictly my own. Read our full disclosure policy for more information.