This post may include affiliate links. Read our disclosure policy for more information.
What a fun idea, a Teapot Planter for your flowers! Jenna from Rain on a Tin Roof found this old teapot in her Pap's toolshed, he had been using it to store nuts and bolts. Clever Jenna scooped it up and found beautiful way to remind her of her Pap. That's how Jenna is though, always coming up with some really clever ideas.
Party #26
(begins Tuesday @ 6pm and ends Sunday at 11:59pm)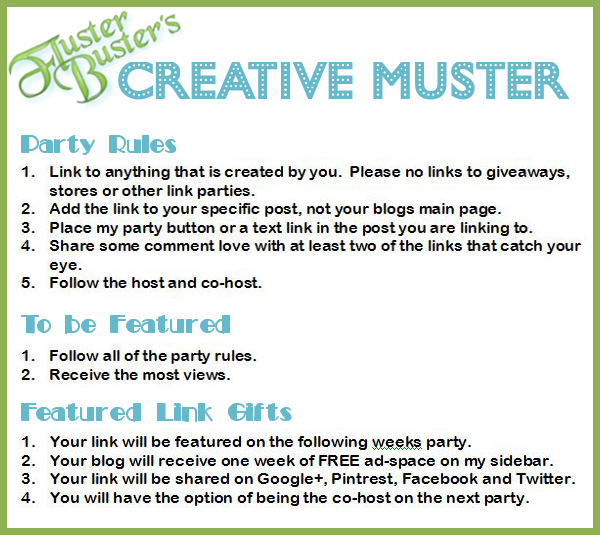 By linking to this party, you are giving permission for Fluster Buster to use your pictures in featured links.