This post may include affiliate links. Read our disclosure policy for more information.


This week's co-host and featured blogger is Penny from Penny's Vintage Home. Last week Penny shared her beautiful garden, specifically her Flower "Bed". Normally I'm not attracted to indoor furniture being put in the yard basically because most people don't do it right. But Penny is not most people, her garden is absolutely beautiful. When I first viewed her post the first thing I thought was "Tranquil". I would love to have such a tranquil place in my yard, but I couldn't do it as well as Penny.
Fluster's Creative Muster
Week #21
(begins Tuesday @ 6pm and ends Sunday at 11:59pm)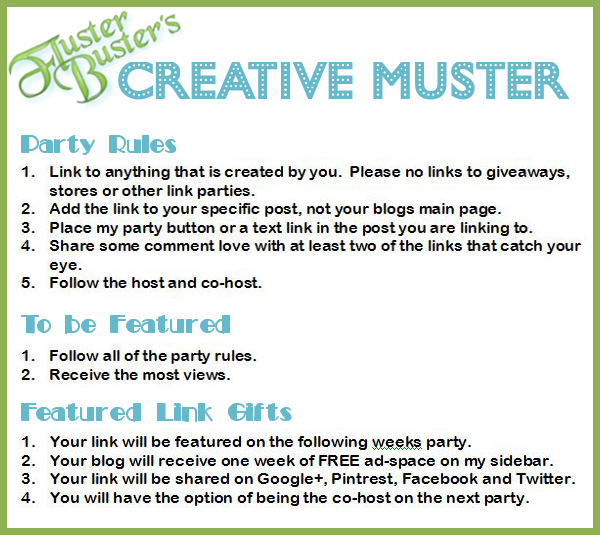 By linking to this party, you are giving Fluster Buster permission to use your photos in featured links.