This post may include affiliate links. Read our disclosure policy for more information.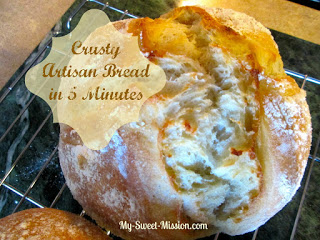 Heather from My Sweet Missions is this weeks co-host and featured blogger. Last week Heather linked up a great recipe for a Crusty 5 Minute Artisan Bread. If you're a bread lover you know why her link received so many views. There are two things that you should know about Heather. First, she loooves to bake and has been doing it since she was little girl. The second thing is that she has a passion for Missionary work, hence the name of her blog "My Sweet Missions". Please take a minute to check out her blog and say "hello".
Fluster's Creative Muster
Week #19
(begins Tuesday @ 6pm and ends Sunday at 11:59pm)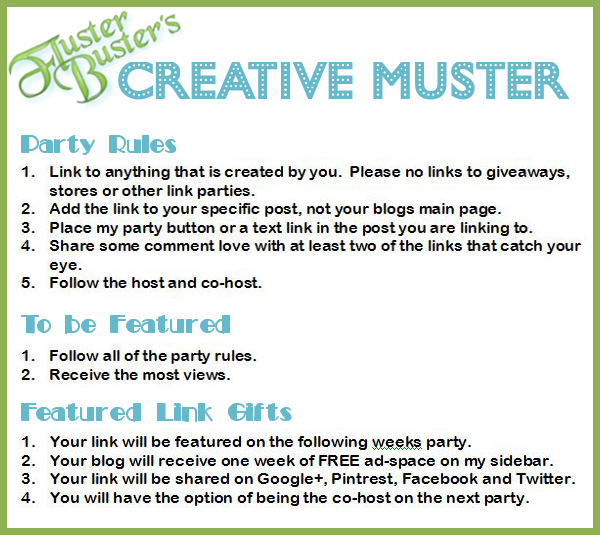 By linking to this party, you are giving Fluster Buster permission to use your photos in featured links.
 Host – Fluster Buster
Co-Host – My Sweet Mission